For all those who love afternoon tea, you might want to check out PARKROYAL on Pickering's "Tiers of Joy" Afternoon Tea set at the Lime Restaurant, specially designed to be shared by two guests. Each set serves 2 people and the pricing is as follows:
• S$42++* includes a high tea set, and a single serving of specialty coffee and TWG tea
• S$48++* includes a high tea set, and unlimited servings of specialty coffee and TWG tea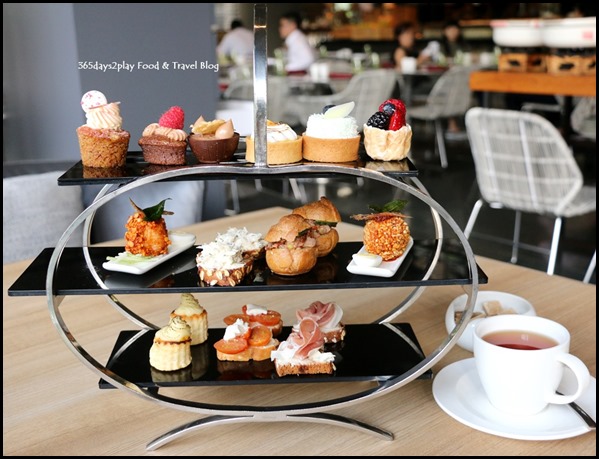 I had the opportunity to check out the afternoon tea and I must say this tea set is good for those who want a place to relax for a few hours, with some nibbles and unlimited servings of coffee and tea. If I were working in the CBD and needed a place to carry out business meetings, this might be the perfect solution too. I really love the bright and spacious feel of Lime Restaurant, thanks to the high ceiling and floor to ceiling glass walls. The water features lining the periphery of the restaurant help to exude the "oasis in the middle of a concrete jungle" feeling.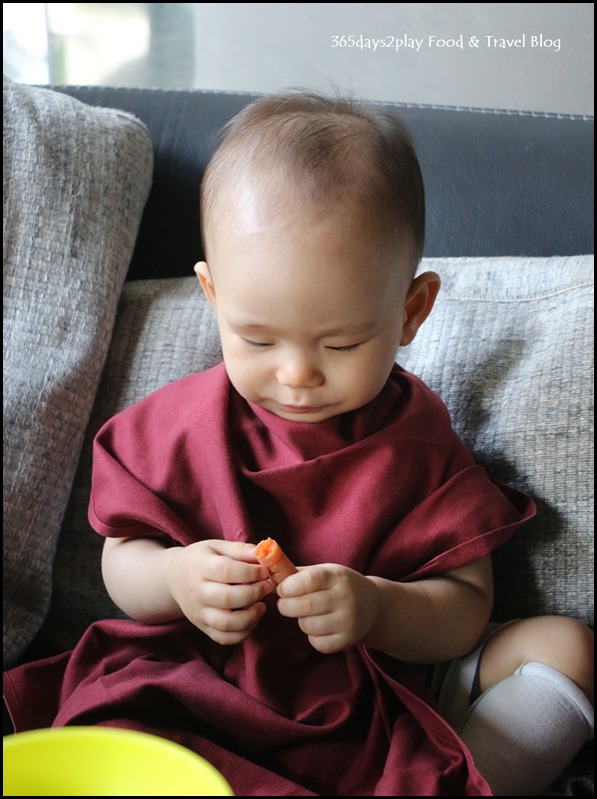 Nowadays Baby gets to partake in the afternoon tea experience too, just don't tell him that he got the short end of the carrot stick….
Scroll down for more pictures of the afternoon tea set we enjoyed!