There were 2 dining establishments during our stay at Resorts World Genting that were particularly memorable. One of them was The Bakery at Maxims Hotel. That was where we withdrew for the day to relax over a cup of coffee and catch up on our social networks via the free WIFI. The other memorable dining establishment was The Olive Restaurant, just a stone's throw away from The Bakery actually.
Of the entire 3D2N that we spent at Resorts World Genting, The Olive was single-handedly the most memorable restaurant we visited. The Olive is a fine-dining restaurant and without a doubt, the food was impeccable. The service was excellent too. If I were to return to Genting again and had extra cash to spare, I would most definitely visit The Olive.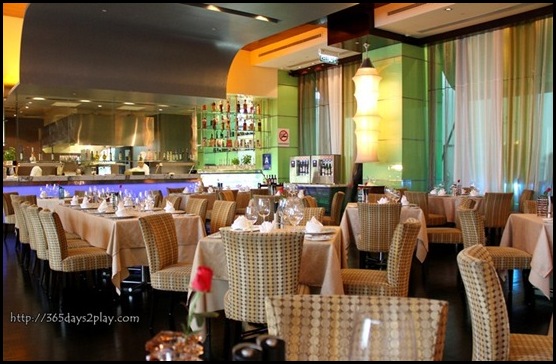 We were the 1st customers to arrive at the restaurant at 6pm on a Sunday evening. Love the elegant ambience and lighting.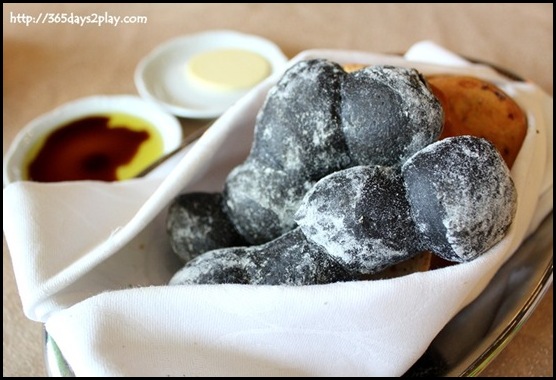 The complimentary bread was excellent! The breads were kept nice and warm in the napkin. Don't be put off by this black bread, cuz it's squid ink bread! It was absolutely lovely and it's one of those places where you could just eat loads and loads of bread and be contented.