If the recently opened The Butcher's Kitchen sounds familiar, it's because it is opened by renowned butchery The Butcher which has been in Singapore for 14 years. This is one of the rare few places in Singapore where you can purchase your favourite meats to cook at home after sampling them for lunch or dinner.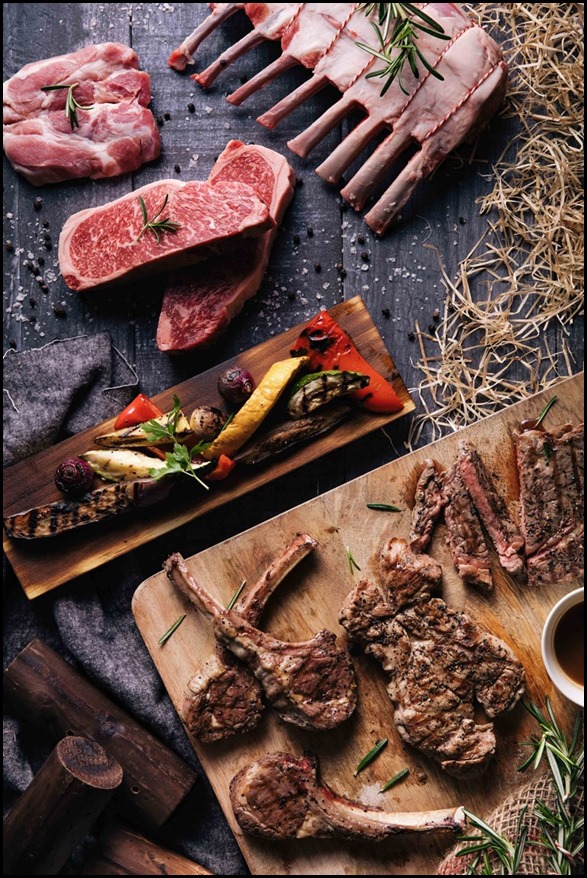 Photo credit : The Butcher's Kitchen
The Butcher's Kitchen's philosophy is to retail or serve meats that are certified organic from naturally raised animals, free from antibiotics, hormone promoters and steroids. The Butcher works directly with award-winning accredited producers, visiting their farms and processing facilities to authenticate the farm to table experience.
Being a person who cares about eating clean and natural foods, it is always good to be able to have more organic options. Although it naturally costs more to go the organic route, at least such options are made available, and hopefully this means more people become exposed to the philosophy of knowing what goes into their food.
When at The Butcher's Kitchen, one naturally has to check out the meats. The meats are prepared by grilling or pan frying with minimal marinating to focus on the quality and not the sauces. But actually, their menu is quite wide, and they have also have fish, pizzas, pastas, pies and even ice-cream, 2 huge counters worth in fact!
Scroll down to see what we sampled.