Every cafe in Dempsey Hill was packed to the gills yesterday so we escaped and made our way to Chip Bee opposite Holland Village for a cuppa. Bunalun is a small organic store specialising in organic grains, cereals and jams. It is the only place in Singapore I know off that sells organic brown basmati rice.
Even a year or 2 ago, it was pretty hard to find stores selling organic food, but now, even Cold Storage and Shop and Save have an organic section. With these big boys fighting for a slice in the organic market, I don't know if stores like Bunalun, SuperNature and Four Seasons Organic Market will be able to withstand the competition.
One thing that Bunalun offers that the others don't, is that within the Bunalun store itself sits a nice little cafe serving up all sorts of organic baked goods and coffee. When we arrived at 4pm yesterday, it was totally empty, although an ang moh lady subsequently came in after us. We ordered an organic banana tea cake and an organic flat white.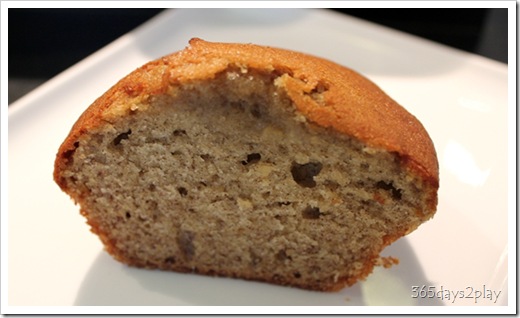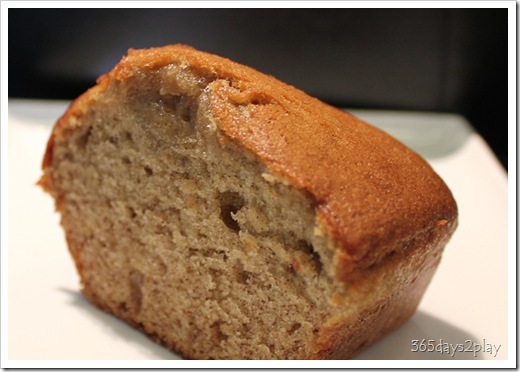 Organic banana tea-cake about $4.50. Quite nice, but mine is better hehe.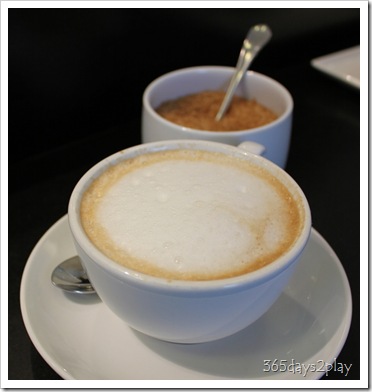 Organic Coffee about $5 — Very nice coffee. Strong and good tasting
Bunalun also serves an all day organic brunch menu, with items such as toasted crumpets, blueberry pancakes, brioche french toast, scrambled eggs and omelettes. The prices range from around $10 – $20…which seems reasonable given that the food is all organic.
Address : 43 Jalan Merah Saga, #01-70 Chip Bee Gardens, Singapore 278116 (Opposite Holland Village)
Telephone : 64720870
Fax:64792981
E-mail:chipbee@bunalun.com
Opening times :09.00-21.00 (Daily)