*Media Invite*
I've been wanting to visit Zafferano for the longest time since they opened at the top of Ocean Financial Tower. Booked it once for Restaurant Week to go with my BFF, but for some reason we were too busy and couldn't make it in the end. It's been on my radar ever since so I was really happy to receive an invitation from Zafferano to try out some dishes on their menu.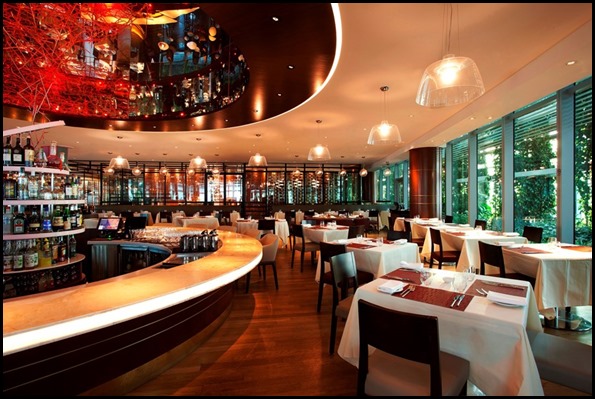 It was a pity I couldn't arrive before it got dark, because the place is breath-taking! The night views are still awesome, but I wish I could have a look to see what it looks like during the daytime. Judging from these photos provided by Zafferano, it must have been wonderful.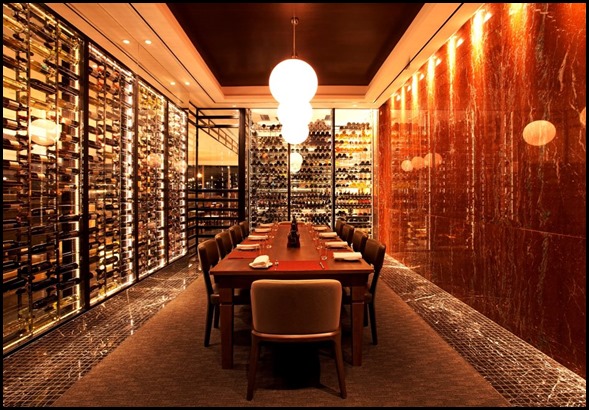 We had our lovely dinner tasting inside the private Wine Room. As you can see, it is glass walled for the most part, with the wine bottles acting like the decor. Tastefully done I must say. I'm always on the look out for the best private rooms in Restaurants so that I can give my father good suggestions for his next company / client dinner. One thing's for sure, the room is very well enclosed such that when the doors are shut, you can hardly hear the bustle of the restaurant.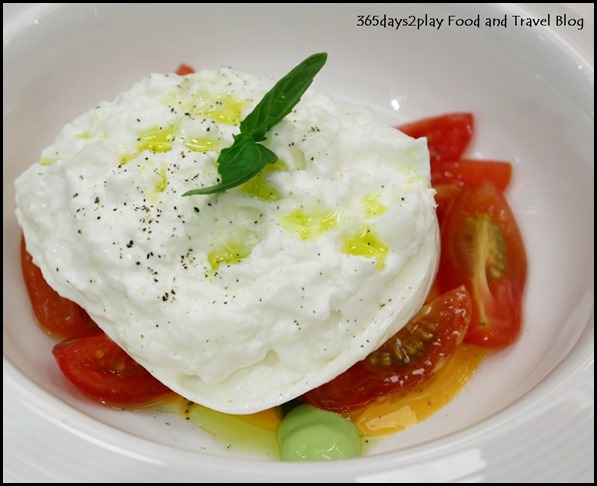 Burrata pomodorini datterini e basilico (v)
Premium burrata with datterini tomatoes and basil $20