Media Invite
I've been waiting for over a year for The Bird Southern Table & Bar to open at Marina Bay Sands in Singapore, and that day has finally arrived. The Bird, also known as Yardbird, is an award winning restaurant featuring US Southern cuisine and hospitality, founded by renowned restaurateur John Kunkel. Yardbird is known as The Bird in Singapore to minimise confusion with the same named Yardbird hailing from HK, which I hear is going to be opening in Singapore too sometime soon.
Why was I so keen for The Bird to open? Fried chicken! As you might guess from its name, it is most famous for its fried chicken and waffles with watermelon. But another reason is because I'm always on the look out for restaurants serving Southern food to see if they match up to what I remember of Southern food when I was studying in Atlanta years ago. Featured in their menu include other Southern favourites such as Shrimp 'N' Grits, Buttermilk Biscuits, and Butter Lettuce and Grilled Mango Salad.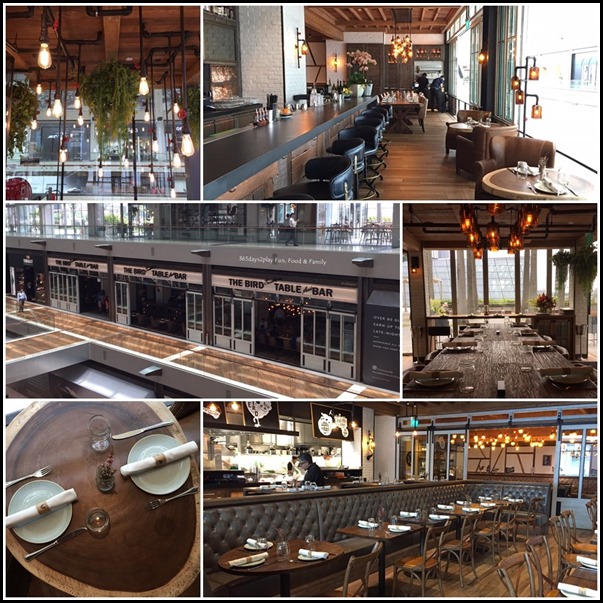 Even the modern-rustic design of The Bird is inspired by the Southern United States, with its use of reclaimed wood, recycled machinery parts and mason jars.
Here's what we had the opportunity to try during our media tasting session a few weeks back.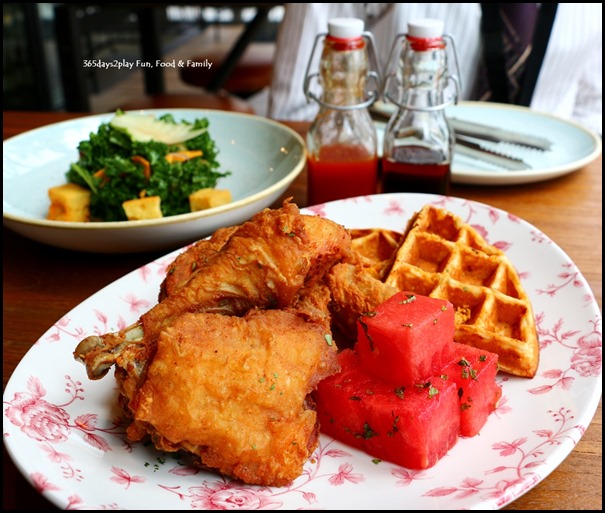 Chicken N Watermelon N Waffles