Seah Street Deli is not on Seah street!!!! Ok that wasn't funny. Ok Seah Street Deli is actually a cafe owned by Raffles Hotel.  According to the Raffles Hotel website, Seah Street Deli is a typical New York-style delicatessen, the unique menu features a selection of American sandwiches, entrées and salads. It is yet another place in Raffles Hotel where you can dine without robbing the bank.
I usually go there for the sandwiches. The portions are huge and they have a lot of interesting flavours to choose from. Seah Street Deli is quite similar to Billy Bombers but is quieter and has less teenagers.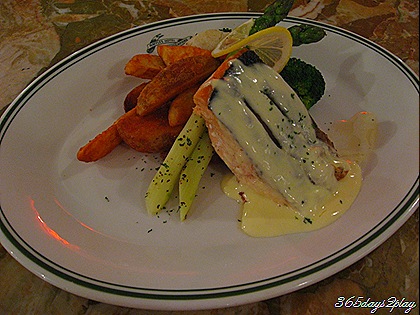 Smoked salmon on broccoli with wedges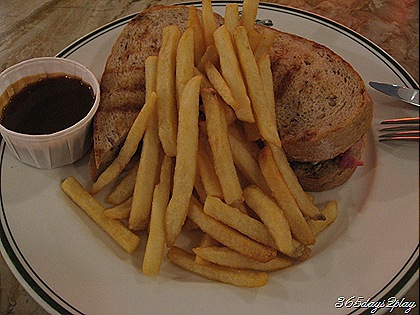 I believe this is the Reuben sandwich, with a whole ton of fries. I ordered extra gravy, which I think you can do without because the gravy was not that great in addition to the fact that it cost $2 as well.