One of the in cafes that everyone can't wait to have a try is Gather. Of all the cafes in Singapore, Gather probably has the most sought-after address, being located in Singapore's iconic and world-renown Raffles Hotel. A very convenient location too, being just a stone's throw away from Raffles City Shopping Centre and City Hall MRT Station. Click here to find out what to eat around the City Hall area.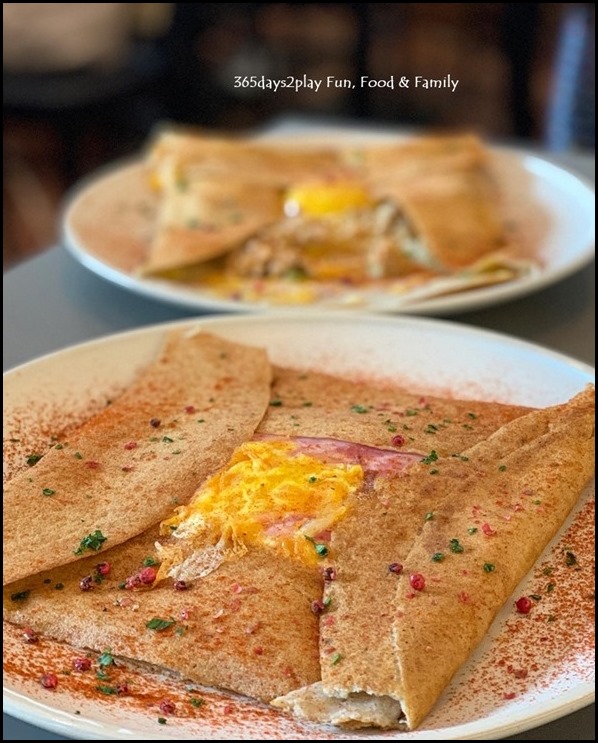 Off the Bone Galette
Despite opening a month back during the height of the COVID virus fear, it has seen large crowds and long queues, especially on the weekend. I hear queues can be as long as an hour, despite a fairly generous sitting area. The people who opened Gather are also the same people behind the now closed and sadly missed Ronin, as well as Punch.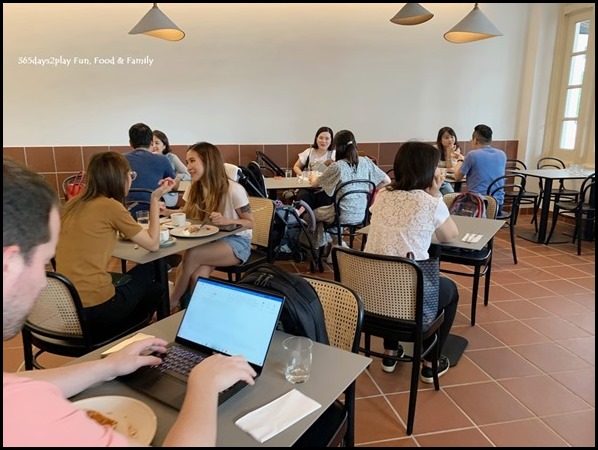 Speaking of the sitting area, you will find a sonic boom of noise the minute you open the door, even if it is half occupied, as it was when I visited on a Monday just prior to lunch time. The owners have acknowledged the aural issue, and will be installing plants and panelling in due course. Not sure if they have done so at the time of writing this. Another thing that hits you would be an oily smell, thanks to the open kitchen concept.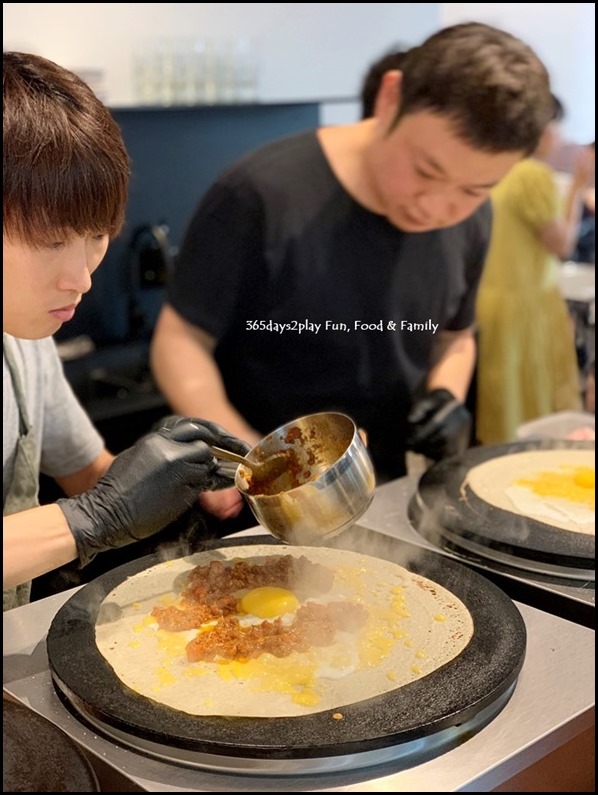 Well the upside of that is that you can enjoy watching the galettes being cooked up close and personal, because there is not even a glass panel between the gawking diner and the hot pan.
On the menu are various types of crepes, also known as galettes because of its squarish shape. I ordered the "Off the Bone" for $16, which comprises classic ham, gruyere cheese, cheddar cheese and egg. There is a slightly more expensive Parma ham version which costs $18. My dining companion ordered the chicken galette at $18. There are sweet crepes as well as savoury ones to choose from, and also a couple of sandwiches but most people are there for the crepes.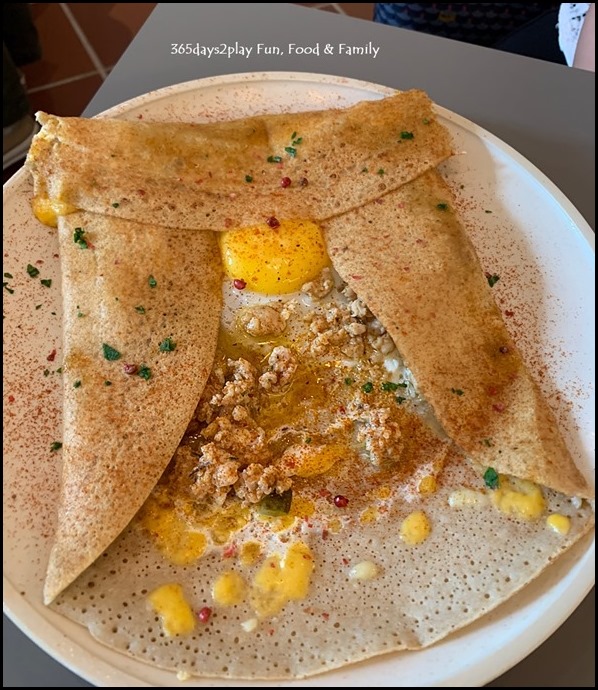 Chicken galette
The galettes were crispy and the ingredients were tasty. On the whole, pretty nice. But nothing special nor spectacular for the price range, although cafe food tends to be in this price range anyway. Some have even commented that the Indian Dosa/Thosai is similar in terms of looks and texture, but at far lower a cost! I haven't tried a dosa in years, perhaps its time to do so just to see if this comment is valid! But in any case, these galettes are probably the cheapest meal you can find at Raffles Hotel, if you are a small eater. Instagrammers you may want to note that they flip some of their galettes, which will result in a burst yolk.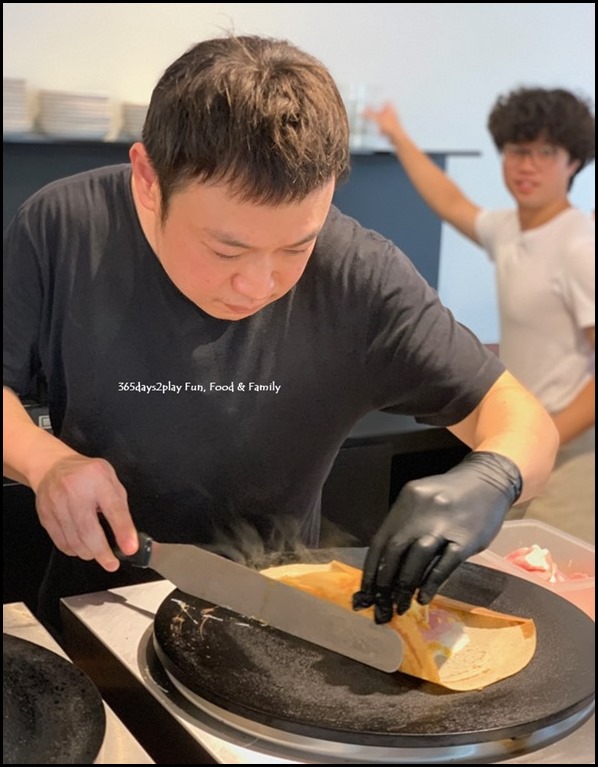 I'm sure Gather will continue to see large crowds thanks to their huge following, the coveted location and the Instagram crowd's desire to visit the next new cafe. Let's hope they get that noise problem fixed, and I might actually revisit again.
---
Add me on Facebook, Instagram and Twitter if you want to be kept up to date with the latest happenings in the food and lifestyle scene in Singapore!
You might be interested to check out the recently revamped Tiong Bahru Bakery Diner, which now serves up restaurant worthy meals inspired by the slow food movement. The sourdough waffles are a must!
---
Gather
Raffles Hotel Arcade #01-12, 328 North Bridge Road Singapore 188719
Opening Hours:
Tuesday-Saturday 8am-10pm
Monday & Sunday 8am-6pm
https://www.instagram.com/gathershop.co/
https://gathershop.co/