After reaching the end of the Sentosa Boardwalk, we paid $1 each and entered Sentosa. I was dying for something to eat, but Resorts World was so huge. For a while I couldn't even find the escalators to go to the top floor, which got me even more hot and bothered. Stopped at the 1st restaurant we saw, even though I wanted something more cafe like.
Turns out that Baits Restaurant is actually Din Tai Fung, albeit a Din Tai Fung with a somewhat expanded repertoire of dishes. The usual suspects, aka Xiao Long Bao were of course available. We took the opportunity to try things we normally wouldn't get at the usual Din Tai Fung outlets.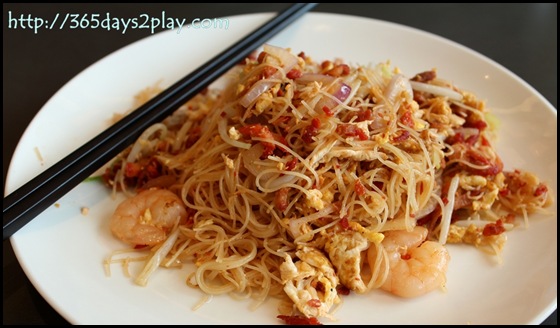 There was this dish called Singapore noodles. Now, everyone in Singapore knows that there's no such thing as Singapore noodles! That's something conjured up by restaurants in foreign lands! So I was quite shocked to see this dish on the menu, and we just had to order it. I have no idea if what we had was "authentic" or not. What is the meaning of authentic anyway? It was nonetheless a very delicious plate of fried bee hoon with shredded egg, shrimps and pork.
Xiao Bai Cai stir fried with garlic. Loads and loads of garlic to chase the sniffles away!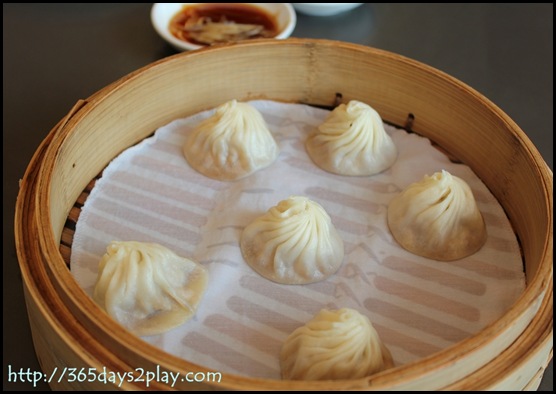 Xiao Long Bao — The usual suspects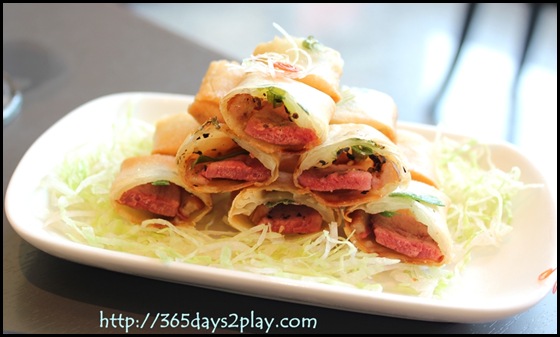 Some springroll thingy with ham. Tasted very good!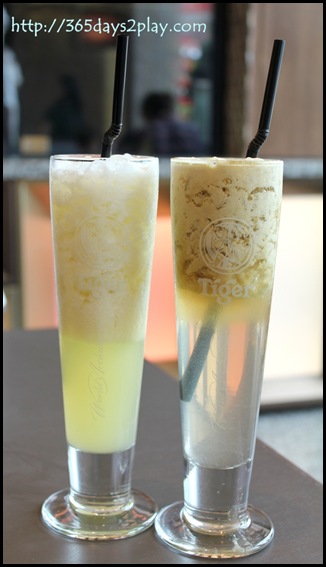 Fresh Honeydew juice and fresh apple juice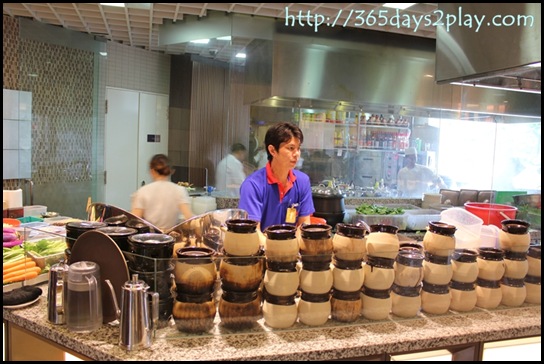 Claypots galore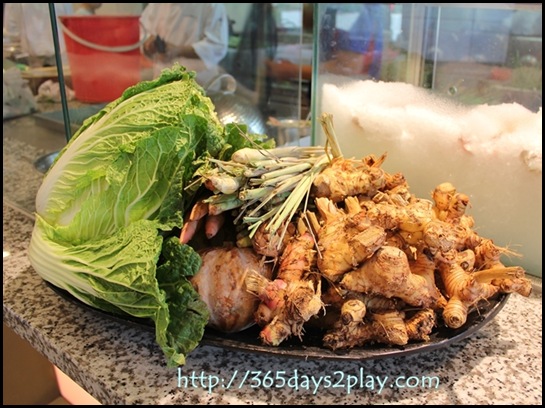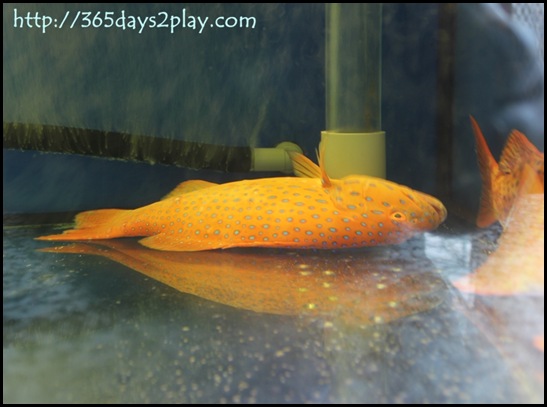 I wonder if they served the dying fish to some unsuspecting diner?
On the whole, we were pretty satisfied with the quality of food. It's the Din Tai Fung standard. Service could have been improved. We managed to get one of the last few empty tables during lunch. Those poor people after us had to line up to wait. The staff proceeded to shoo them outside to wait in the heat instead as they were clogging up the front entrance.
Also the restaurant seemed short handed. It took a while to get the attention of any staff as they were flying all over the place trying to deliver the freshly cooked dishes. It looks like the restaurant is so big the staff have to walk a long way! They got all our orders right, which was good. I asked for extra chillies and I was so afraid that they would forget my order, but surprisingly, the chillies were duly delivered!
Baits Restaurant
Resorts World Sentosa
26 Sentosa Gateway, #01-217/222
Tel: 6686 3565
Opening Hours: 10am — 10pm daily