There isn't all that much to eat at the MapleTree Business City where my office is located. The opening of the Labrador Park Circle Line Station doesn't really help because it's at least a 10 minute walk away and if you include the time taken for the return journey plus the train ride itself, you soon realise why venturing out is not for the faint hearted.
We are all quite looking forward to the opening of the Alexandra Retail Centre (ARC) next to the PSA building. At least there will be a few more restaurants to choose from, and McDonalds! But I can tell you, no matter how many restaurants sprout up around this area, it's never going to be enough, because that's just how the human mind works. You want to know you have choice, even if you don't ever exercise the choice.
For now, if we don't want to leave MBC, we have a grand total of 3 restaurants to choose from: Crystal Jade, Astons Specialities and Harry's Bar. Other non-food court options would be Cedele, FoodBarn, Starbucks, Subway and Killiney. You could make a lot of money if you opened up an eatery here. You would have a captive audience!
Anyway…
When we feel like we need a bit of cheering up, we head to Harry's Bar. No we don't go for the drinks, we go there for lunch. I have to say, the food there is surprisingly good. One doesn't normally associate a bar with good food, but Harry's strives to be different. It's not greasy pub grub you get here, although of course you could if you chose the deep fried items.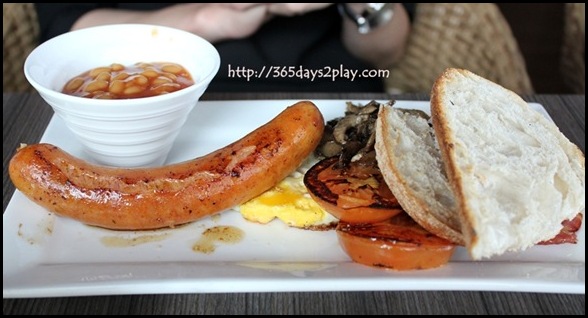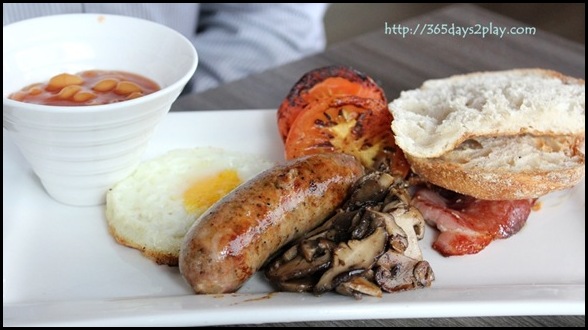 All of us like the Harry's All Day Breakfast. It costs only $14 and comes with back bacon, sausage, mushrooms, tomatoes, baked beans and egg. The food tastes fresh and isn't too oily. You can choose to have pork sausage or chicken sausage. The crusty bread goes very well with the breakfast.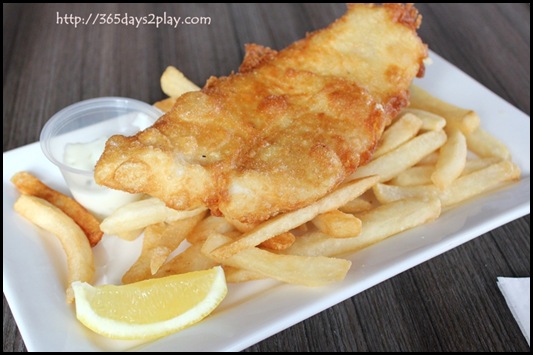 Fish and Chips $16 — Also one of their signature dishes and I've tried it twice already. The fish is usually of a substantial size. It moist, flaky and very fresh tasting. The fries are also pretty good too, the crunchy type that I like.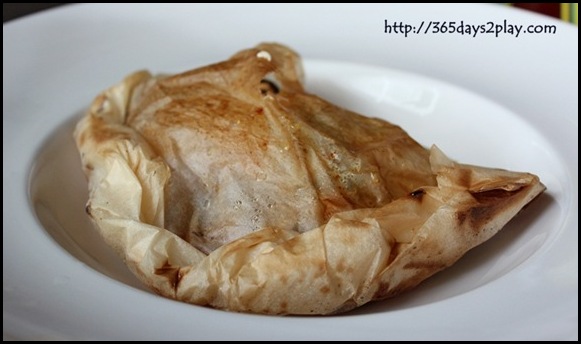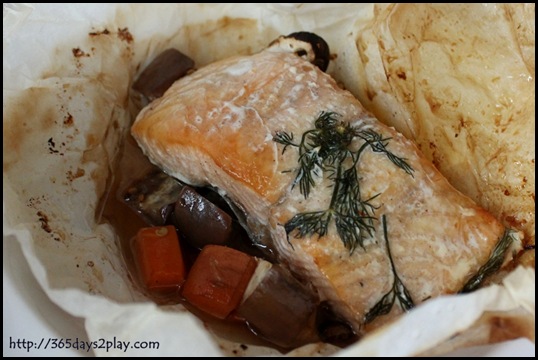 For a healthier option, you can go for the Atlantic Salmon baked in a packet $16 — Not sure how this tastes but my colleague who tried this had no complaints.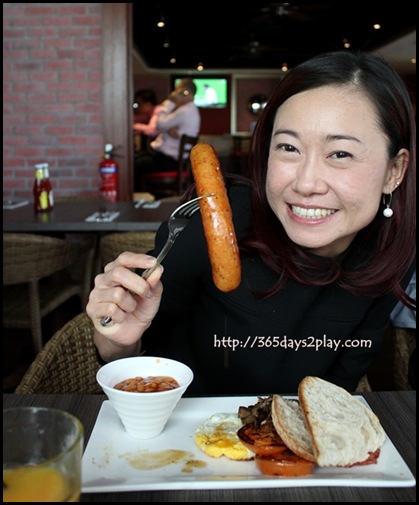 A very satisfied customer
I like going to Harry's at MBC for lunch. Going to Harry's for dinner however is a totally different thing. It usually means I have to stay back late in the office and that sucks!
Harry's @ MapleTree Business City
Address:
20 Pasir Panjang Road
#02-14 Mapletree Business City
Singapore 117439
Tel: 6570 5207
Fax: 6659 4511
Operating Hours:
Mondays to Fridays: 11:30hrs to 12 midnight
Saturdays, Sundays & Public Holidays: Closed
http://www.harrys.com.sg/ (you can check out the menu here)