ToastBox was another outlet us bloggers visited as part of the Greenwich V / OMY.SG Amazing Blogger Race competition. It's no secret that I like patronising ToastBox. I've blogged about ToastBox on three separate occasions, read it here, here and here. I really like the Victorian, old school decor. The teh is pretty good and the tea cakes are so cute and affordable!
ToastBox at Greenwich V flanks the main entrance. You won't miss it at all when walking or driving in. For our Bloggers Amazing Race challenge, we got to sample the Peanut Thick Toast as well as Chicken and Potato curry.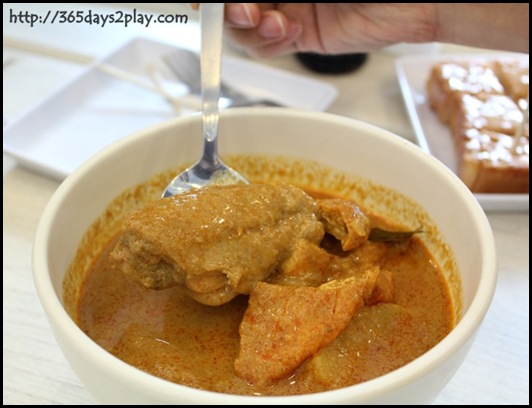 ToastBox serves hot meals so it's not just a place for a snack, it's also an option for breakfast, lunch and dinner.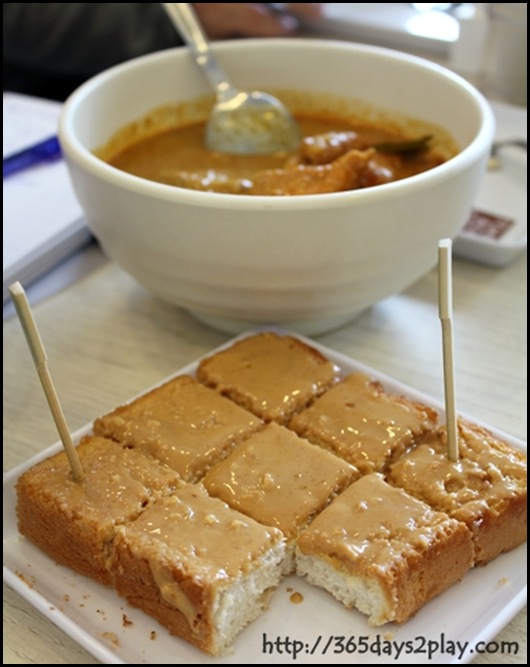 They are pretty generous with the Peanut butter.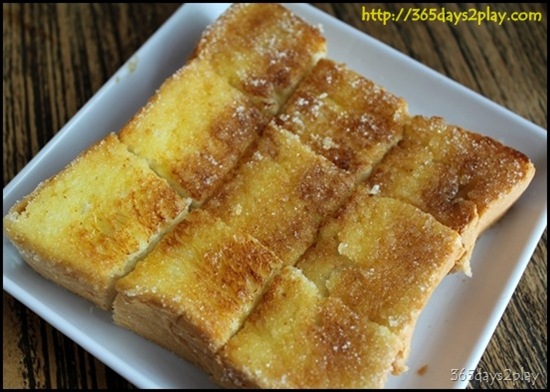 But this is my ultimate favourite at ToastBox. The Butter Sugar Thick Toast. Generous amounts of butter slathered onto hot fluffy toast, with sprinklings of sugar. It is SO GOOD. Trust me, not many places spread the butter so evenly for you. This is the best place to have butter sugar toast.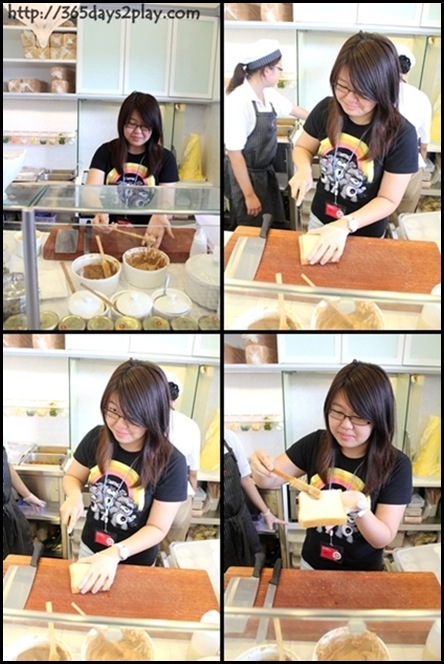 Hazel of Ai Makan having a good time preparing our meal.
Read more of my reviews of Greenwich V outlets here. Or read what other bloggers have to say about Greenwich V.