On our 4th day of our Blogger Sponsored Trip to Taiwan, we spent the bulk of our day at the Bulau Bulau Aboriginal Village in Yilan County. Yilan is about 1.5 hrs drive from Taipei and I heard it is a very pretty place, especially since it is near the coast.
The journey would have taken quite a number of hours prior to 2006, but ever since the Hsuehshan Tunnel 雪山隧道 or Snow Mountain tunnel was built, the journey has been shaved. The Hsuehshan Tunnel is the longest tunnel in Taiwan and is located on the Taipei-Yilan Freeway (Taiwan National Highway No. 5). There is a strict speed limit in the tunnel, and we were told that if you break the speed limit, your car licence plate number will be blasted from the loudspeakers. We were hoping to hear something, but alas, perhaps it's just a rumour, or maybe everyone observed the speed limit?
Bulau Bulau is a really interesting place to visit. It was totally different from what I had been expecting. I was expecting something very traditional, very tribal and perhaps also very dirty. It couldn't be further from the truth. What can I say, this is probably one of the most modernised aboriginal village I have ever seen! You need to scroll down to see the pictures to understand.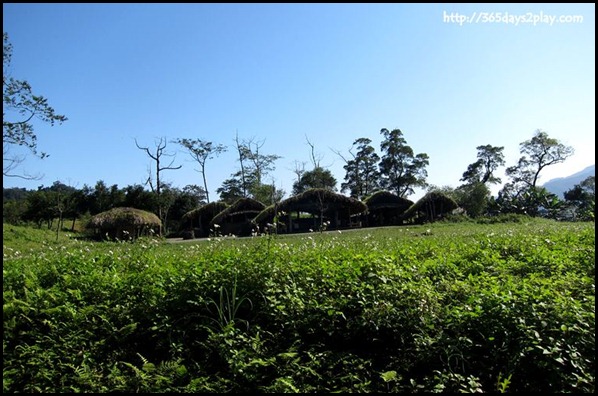 The reason why the village looks so new, is because it IS new. Decades ago, the aborigines were forced to leave the mountains and to assimilate with the Han Chinese. In recent years, as with Australia and New Zealand, the Taiwanese government has tried to ameliorate its wrongdoings by returning some land to the aborigines. The Bulau Bulau Aboriginal Village is owned and operated by the Atayal tribe people, which is the 2nd largest tribal group. Even Jolin Tsai and Vivien Hsu have Atayal blood in them.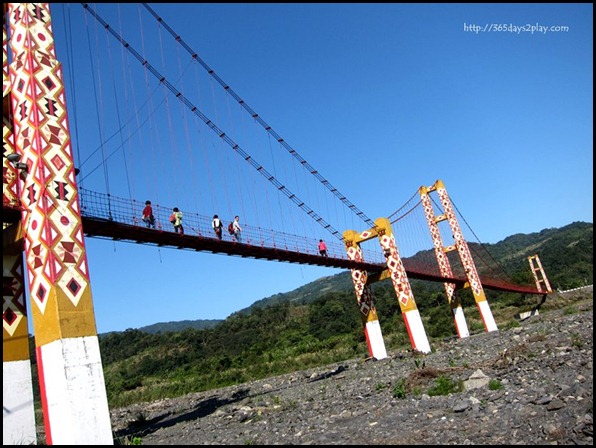 You get to choose whether to take the suspension bridge or to be driven across the dry river bed. The suspension bridge really shakes!!
After the 1.5 hour journey from Taipei, we still had to transfer to a rickety 4 wheel drive to traverse up the mountain. Luckily this portion was pretty short and not too terrible. I hate having to travel along mountain roads with sheer drops down the side. I think I've had my fair share of such experiences, not forgetting the treacherous incident in New Zealand South Island. We were driving on the highway high above the Clyde River when our windscreen decided to fog up. How fun is that?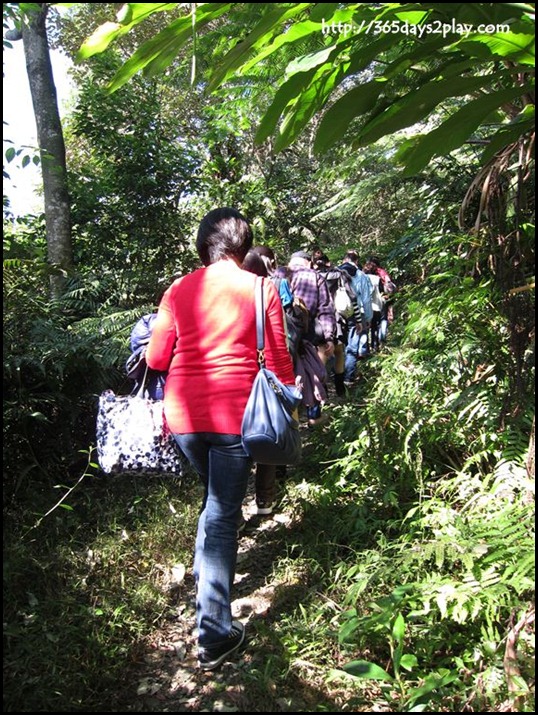 When we got to the top, we had to shout "LOKASO!", which is something like Hello in the Atayal language.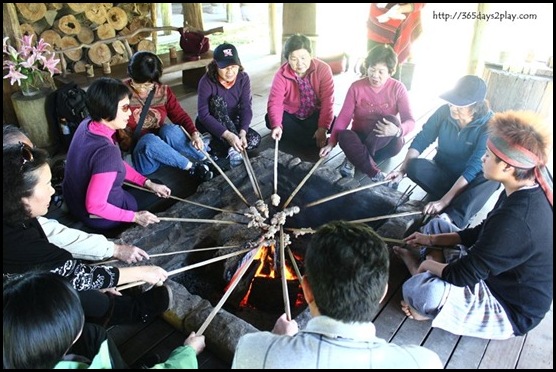 Communal barbequeing of salty pork to kick start a wonderful day on the mountains. For the record it was so hot despite it being winter, I only wore 2 tshirts! It is usually colder on the mountains, guess we were supremely lucky!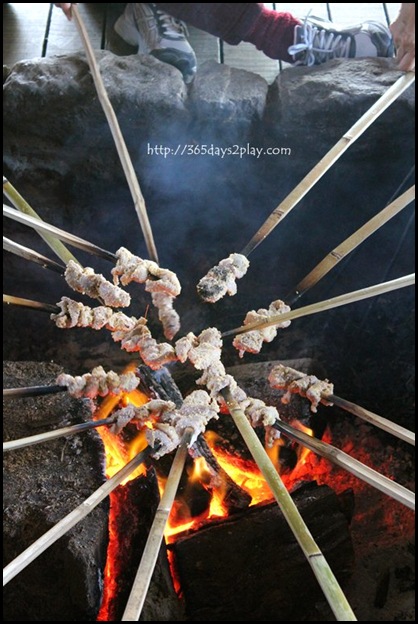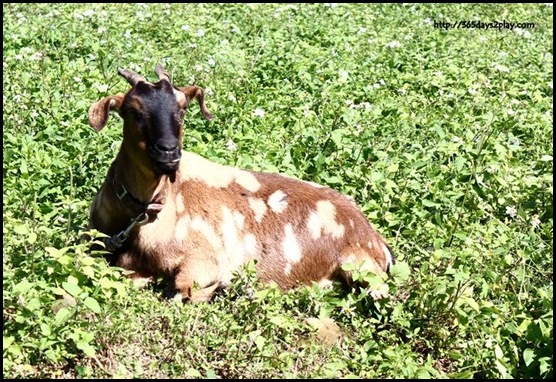 Two goats lying about on the grass. Didn't see many animals apart from a chicken run and these goats.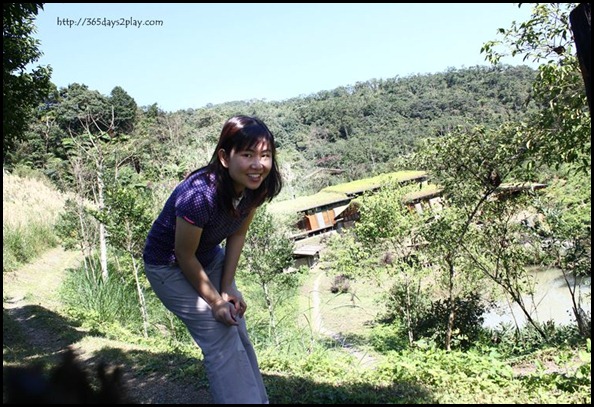 Me taking a self picture using my remote control. I love bringing the remote along on my travels. It just makes it so easy to take photos anytime you want without having to rely on kind strangers.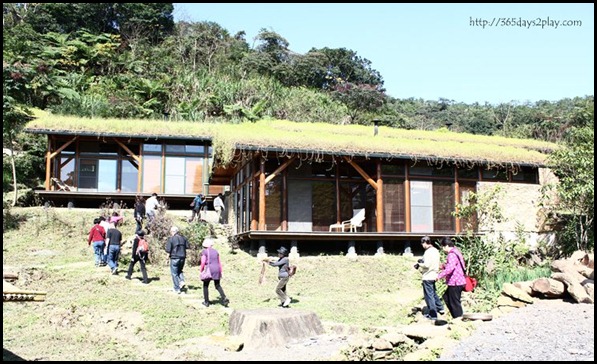 These are the living quarters of the tribes people of Bulau Bulau! Seriously, I feel like I'm the one living in a backward tribe instead.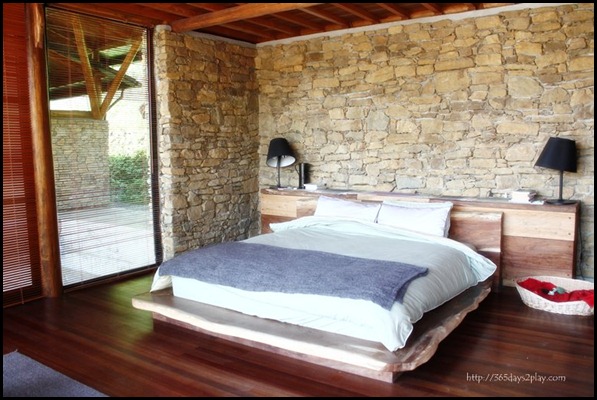 Their living quarters befit any posh hotel! Unfortunately they do not do overnight stays at the Bulau Bulau Aboriginal Village. They should huh.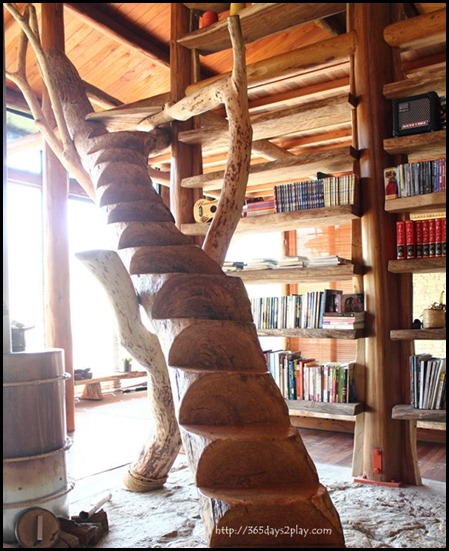 Love the stairs carved out of wood. The whole place smacks of Scandinavian!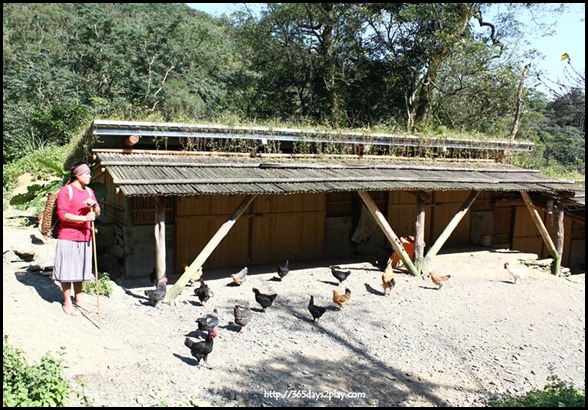 We got to tour the chicken coop…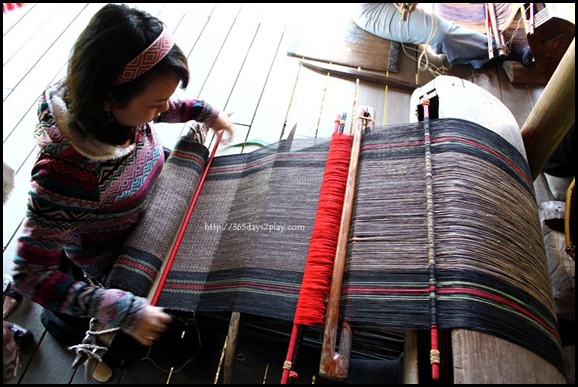 Some villagers were also showcasing their traditional arts. Pretty cloths, must take eons to make something.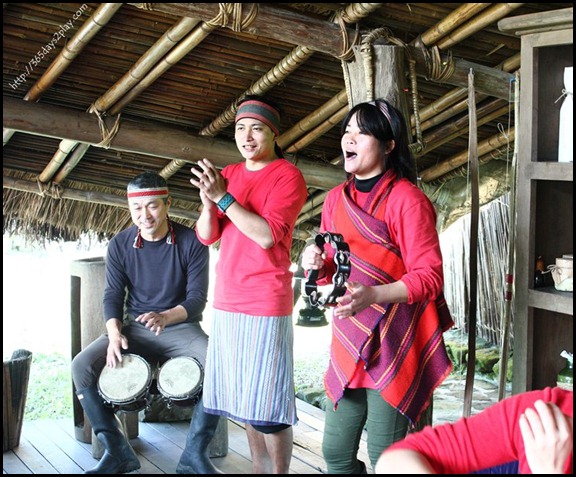 During the lunch, we also got to enjoy some tribal song and dance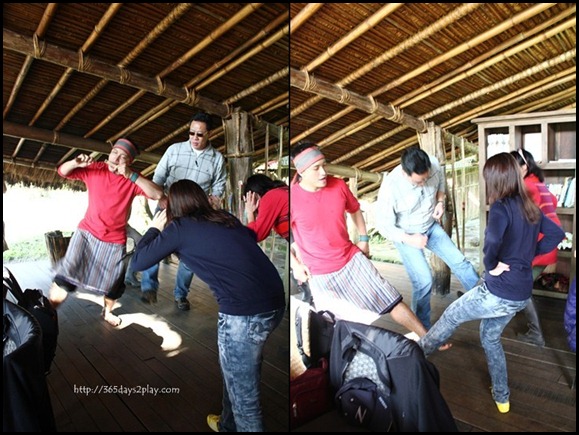 Miss TamChiak was roped into doing a courtship dance with one of the aboriginal guys. Not too sure what her boyfriend thinks of these pics though…..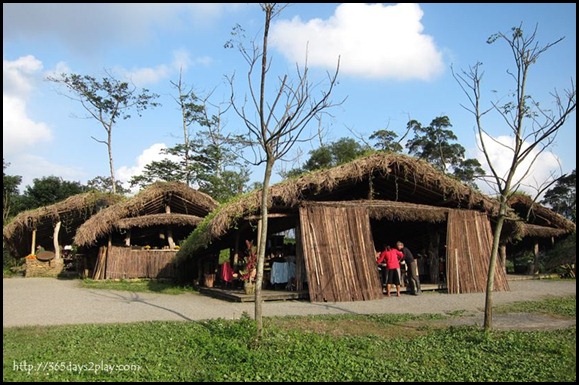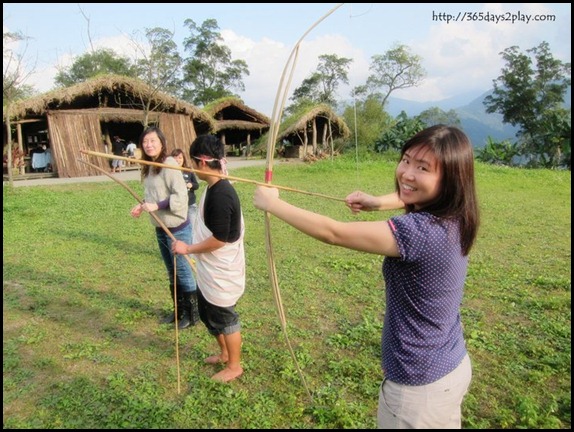 The lunch comprises of many courses, so lunch takes like 2 hours. Meanwhile, you can try your hand at archery if you wish to. I managed to hit the target, yeah!!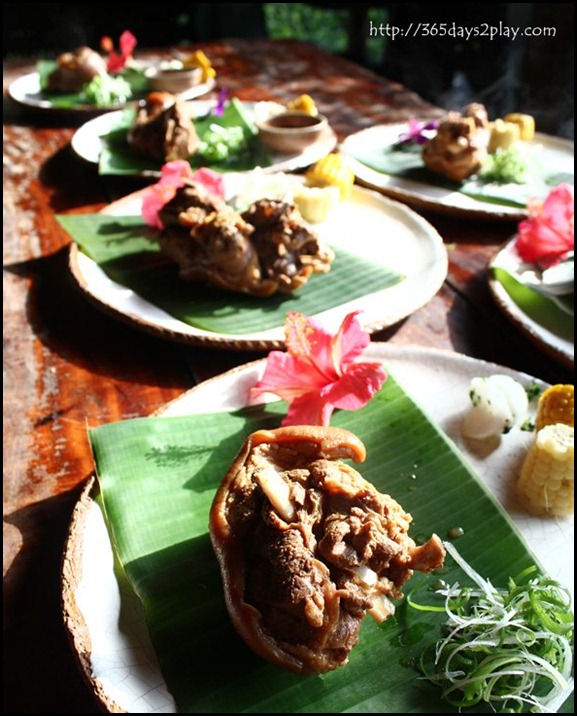 Our main course being prepared in the kitchen. I will write a separate post on lunch itself. Too many delicious food pictures to share!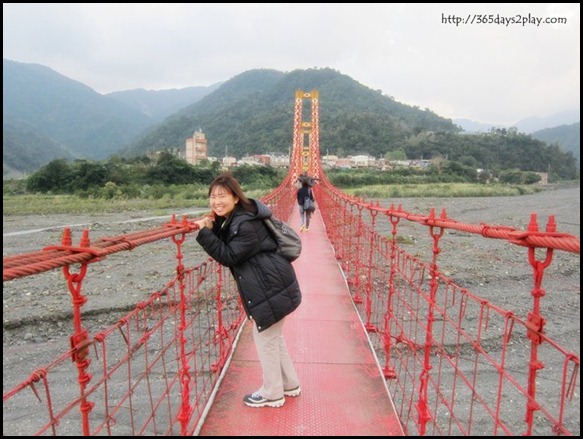 On the way back, we decided to try out the Suspension Bridge instead! Not too scary since it's not really very high above ground.
~~~~~~~~
Click here to read about my Whirlwind 5D4N Blogger Sponsored trip to Taiwan courtesy of the iSee Taiwan Foundation.
Add me on Facebook, Instagram and Twitter if you want to be kept up to date with the latest happenings in the food and lifestyle scene in Singapore!
~~~~~~~~
Bulau Bulau Aboriginal Village
No. 46 Huasing Lane, Datong Township, Yilan County 267, Taiwan
Tel : +886 919090061
Yes…many of the restaurants I visited in Taiwan did not have websites, but the Aboriginal Tribe has one. How ironic!