Everyone loves a staycation, but did you know that babies love staycations too? It was our 1st staycation with baby in tow back when he was still less than a year old, and we really had no idea what to expect, which kinda resulted in us bringing 3 suitcases to the hotel for just a night's stay. I think the most "hilarious" item was the bulky baby float, which the doorman dutifully took in his stride without raising an eyebrow.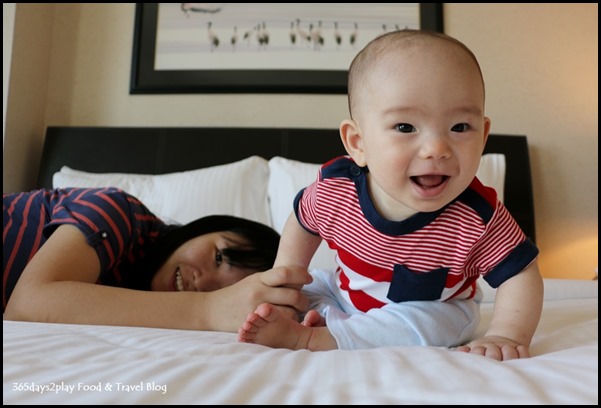 After taking the requisite photos of our hotel room, we placed Baby on the king-sized bed for a wefie. He loved the bed so much, he was zooming all over it, climbing up and down and making all sorts of excited baby noises. It must have been the spaciousness of the bed (ours is cluttered with numerous pillows and bolsters) or just the novelty of it, but it was a joy to see Baby enjoying himself!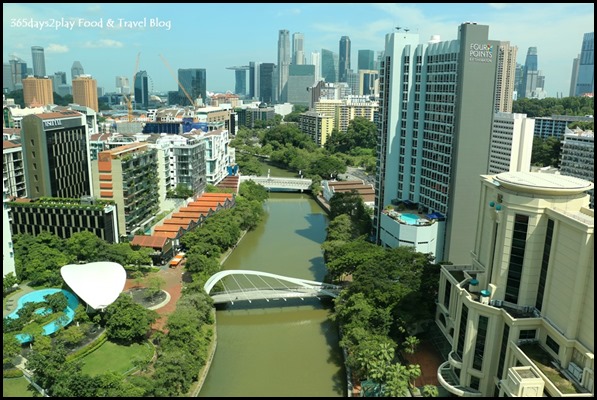 Great view of Roberson Quay, the Singapore River and the CBD in the distance
I really love staying at Grand Copthorne Waterfront Hotel. For one, the rooms seem to be bigger, which I suppose is because it's not located in the CBD/Orchard/Marina Bay area. The views are great, if you are able to snag a river facing room. You can see all the way up to Marina Bay Sands and its iconic SkyPark, which is always a visual treat, just like you would look out for the Eiffel Tower when in Paris? Lastly, the hotel is right smack in the Robertson Quay area, which is full of restaurants and cafes, but minus the crowdedness and hustle that you might find at Boat Quay and Clarke Quay. Robertson Quay is more laid back and less touristy, so its especially suitable for a day of chilling out, which is exactly what you want when you are on a staycation. The downside is there are no shopping centres and no MRT station nearby, but you wouldn't miss those if you're just on a short staycation and your main purpose is to relax, which in our case this time round, it was.
Scroll down for more pictures of our family staycation at Grand Copthorne Waterfront, our dinner at Grissini restaurant, the swimming pool and buffet breakfast. Also check out the following reviews: –
Borderless Brunch at Grand Copthorne Waterfront — Free flow wagyu and foie gras!
Grand Copthorne Waterfront Afternoon Tea — One of the most value for money afternoon tea sets in Singapore

Panorama of the entire hotel room. I believe we got upgraded to the Deluxe Bayview Room.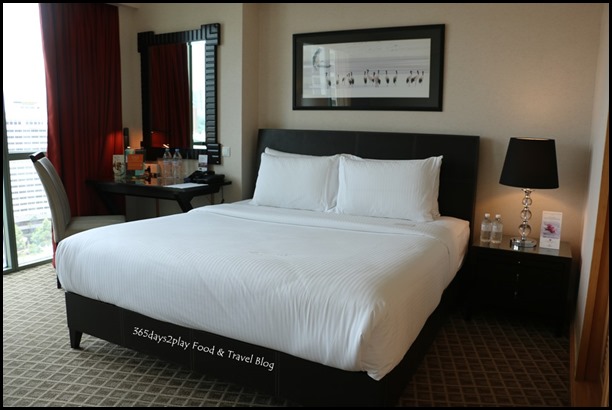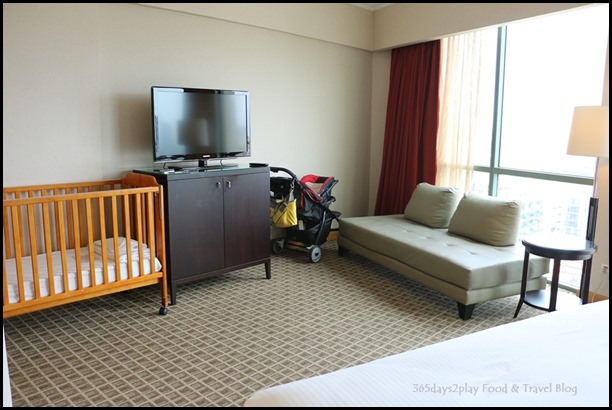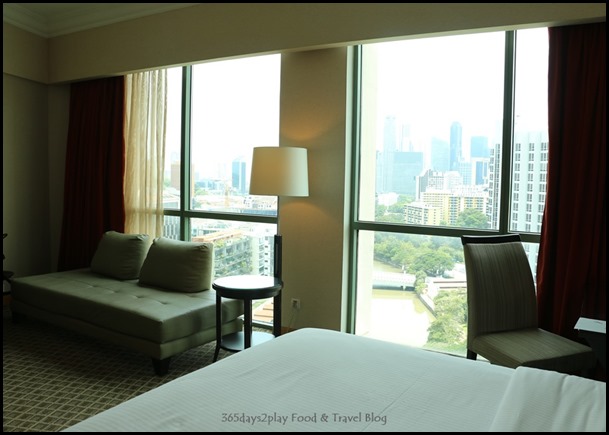 Did I mention I love the view? I really do!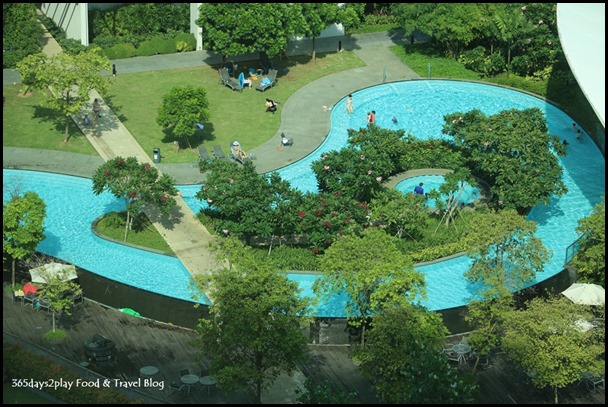 Could even see the RiverGate Condo pool. Such a lovely and inviting pool don't you think? Like an island oasis/resort in the midst of an urban jungle.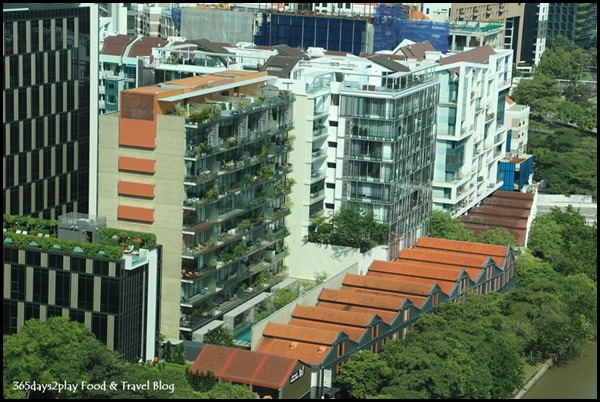 MSocial hotel on the bottom left of the picture there, with their rooftop pool and the Watermark condo/development.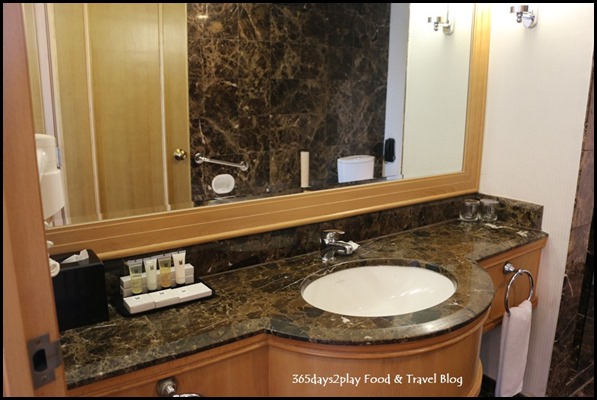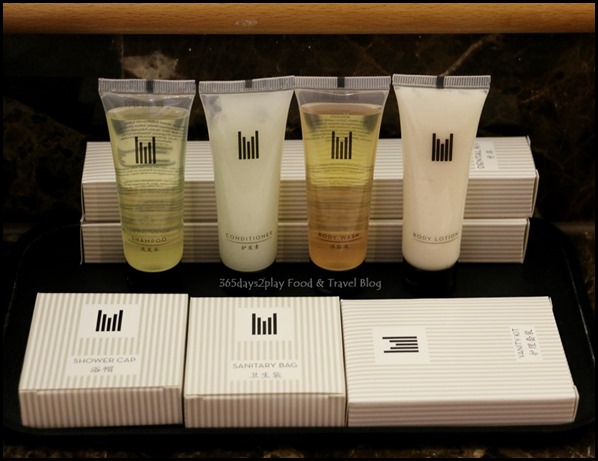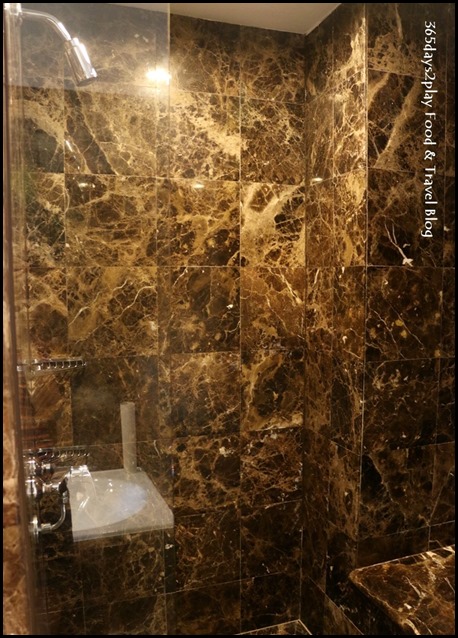 Ok back to the room. Pictures of the bathroom, toiletries, bath tub and separate standing shower area.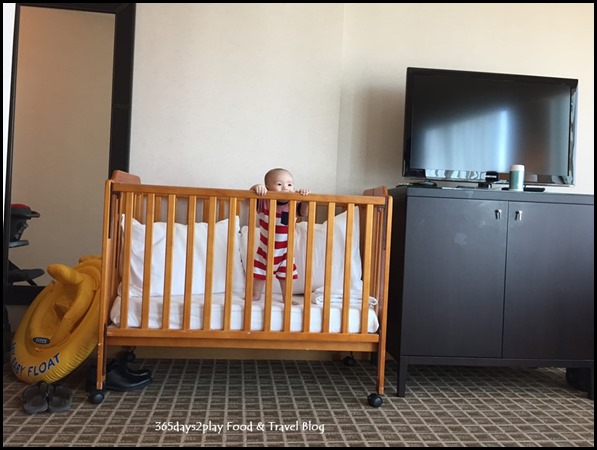 Let me out!!!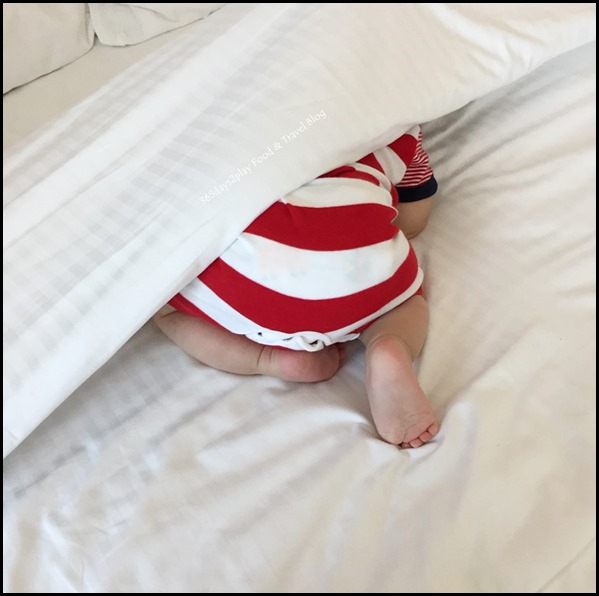 Baby, what are you doing?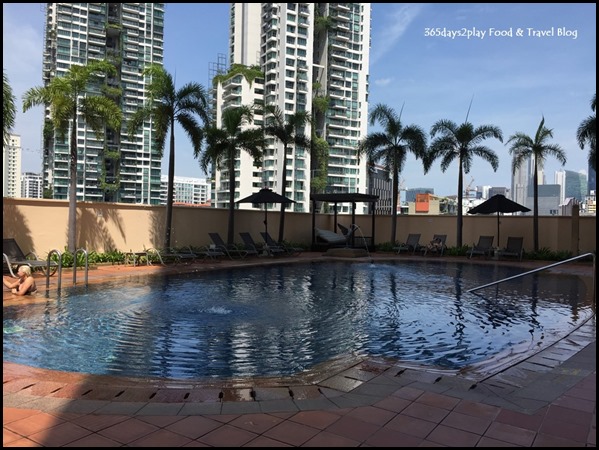 Pool time, always a must whenever I visit any hotel. Especially so now that Baby is with us.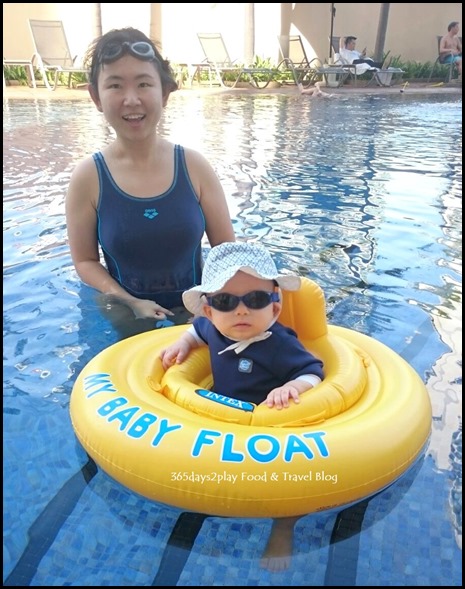 Here's the big Intex baby float that we brought along to the hotel. Cost only $11 from Toys R Us! Very good quality if I may add, compared to many others costing above $20. Means I can free myself to go for a few laps while baby floats along, under the husband's watchful eye of course.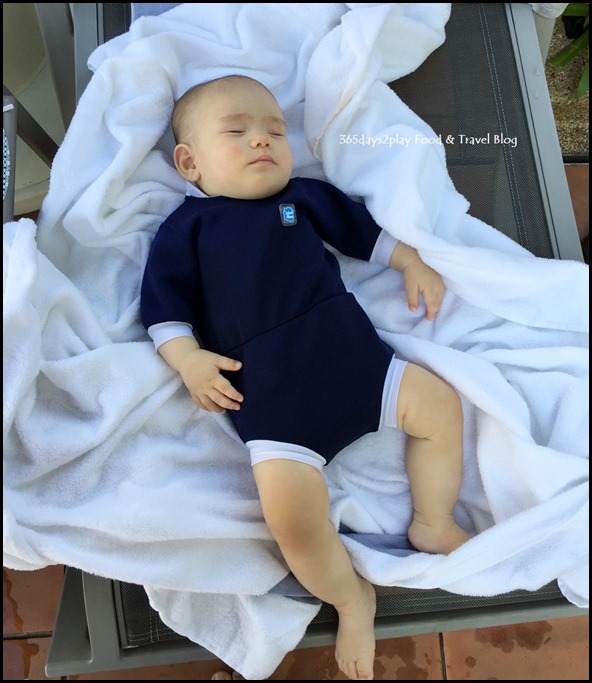 Well I don't know what was so tiring about floating along but Baby fell asleep halfway. Have you ever heard of a baby falling asleep halfway while swimming?
Btw he's wearing a thermal swimsuit we bought for $70. A real pain to put on because it's so tight fitting, and you got to have it tight or the water will seep in. We bought it at Marina Square back when Baby was 6 months old and afraid of the water due to the cold. But on hindsight, it's not really necessary because as he grew older, he was excited to go into the water and didn't need to be protected from the "cold".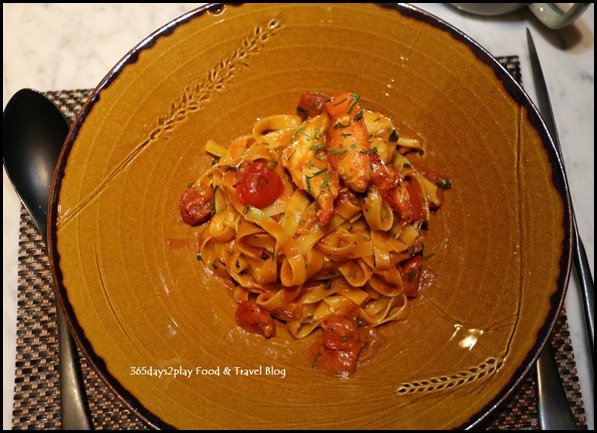 We had dinner at the hotel restaurant Grissini. If you have a chance, order this Boston Lobstser Linguine $36++. It's spectacular! The sauce is what makes this dish so good, no doubt obtaining its flavours from the sweet tomatoes and lobster. The first time I tried this was at the Borderless Brunch buffet, and yes, if you go for the buffet, you can have multiple servings of this!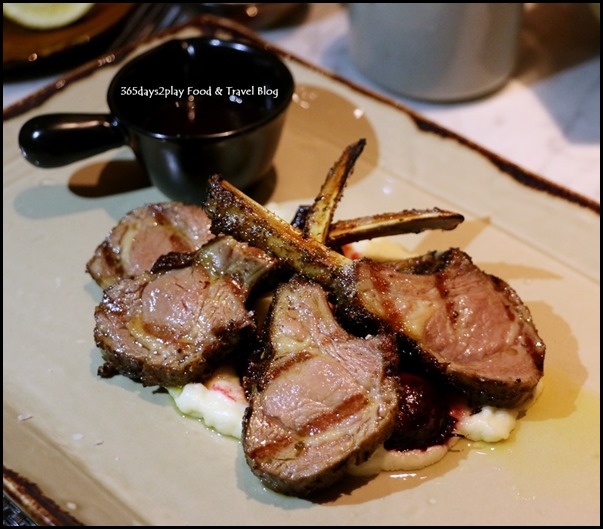 The Partner ordered this Lamb Rack $40 which is cooked in the Josper Grill.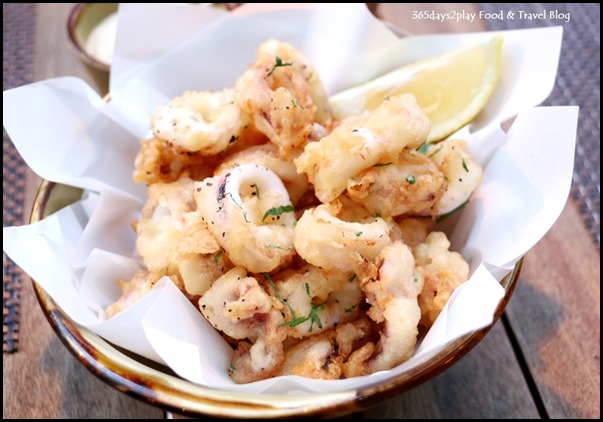 Fried Squid $22. Quite a substantial portion, could even be a mains for small eaters.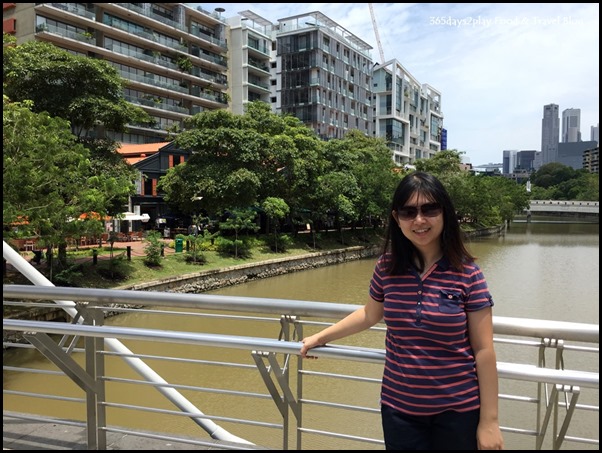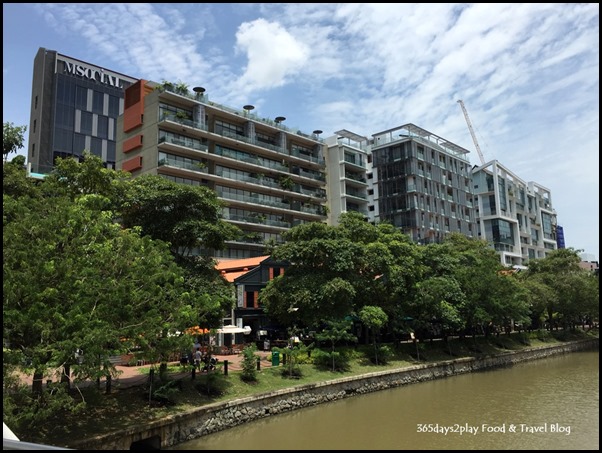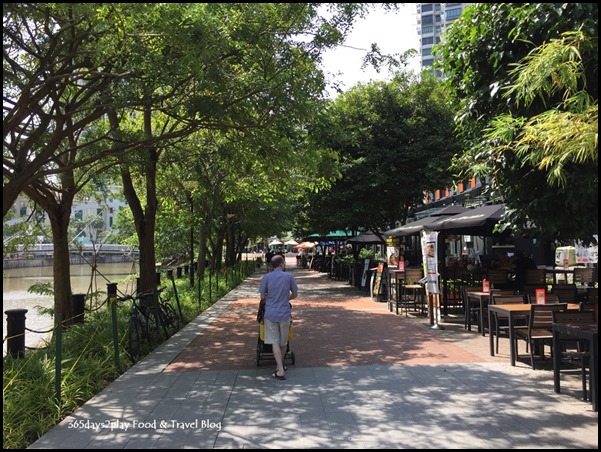 Above are some pictures we took while strolling along Robertson Quay. We had lunch at Toby's Estate, one of the cafes lining that stretch.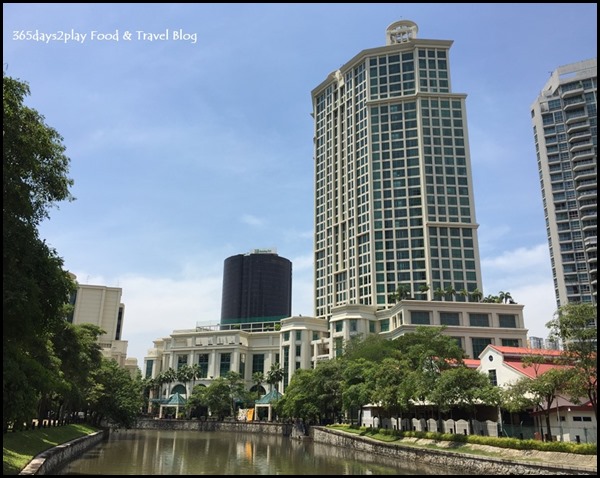 Picture of Grand Copthorne Waterfront Hotel from the far end of Robertson Quay.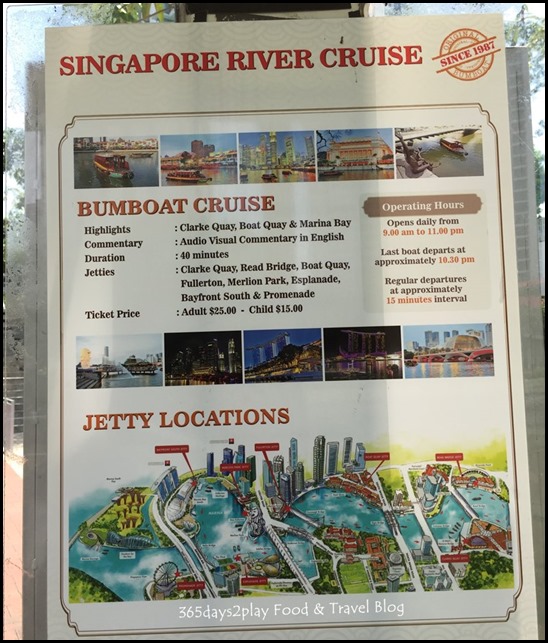 Did you know you can hop onboard the Singapore River Cruise. Unfortunately, the cruise does not go pass Robertson Quay. However, if you just want a taxi service, Robertson Quay has one of the jetties.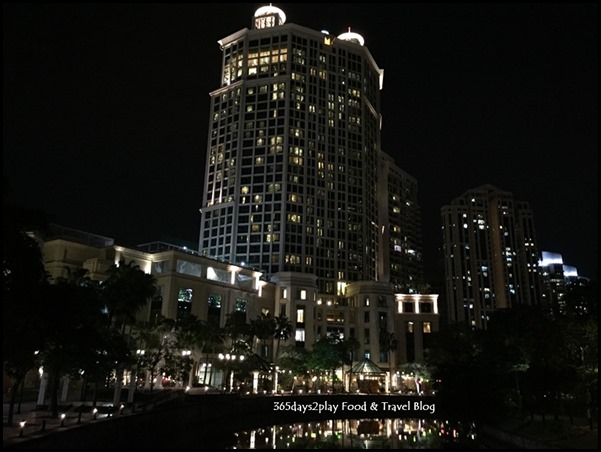 Even found time to take another stroll after dinner. Here's a picture of Grand Copthorne Waterfront Hotel at night.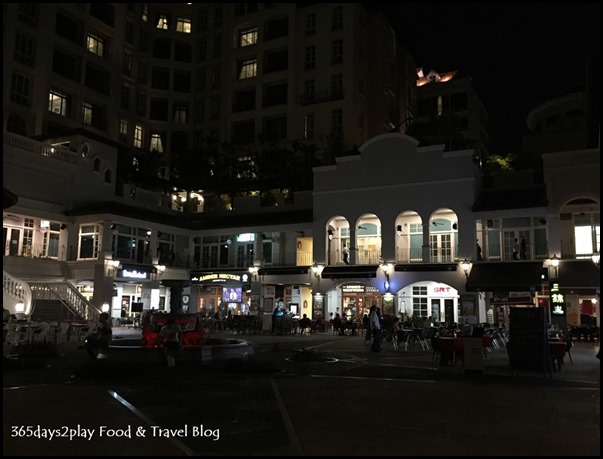 And a picture of Robertson Walk at night. It really becomes very lively at night on the weekends, with many bars having live screening of the EPL football matches.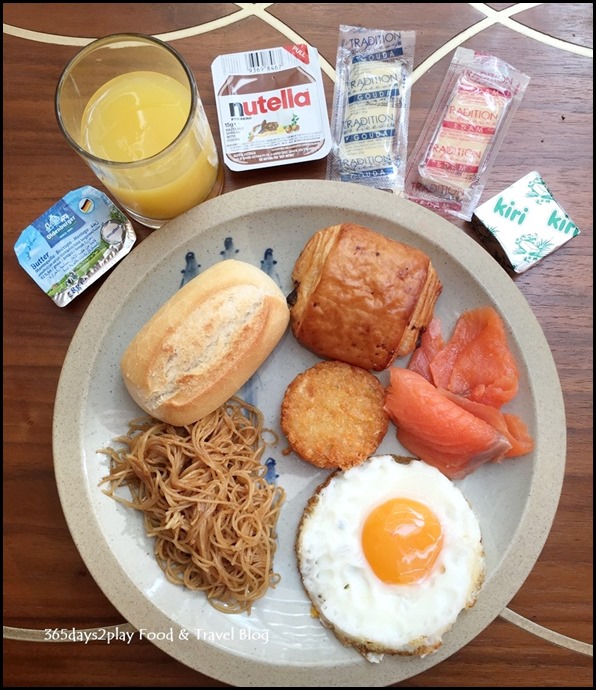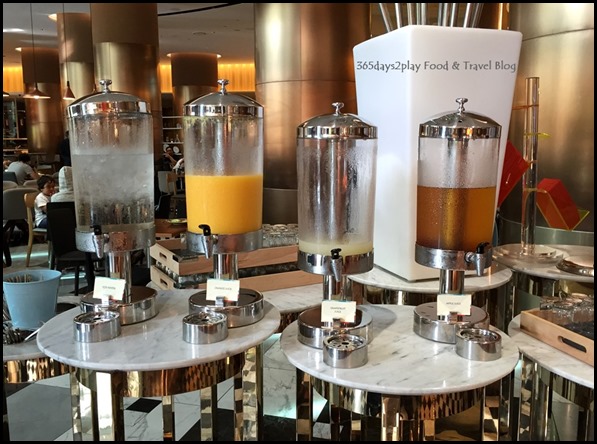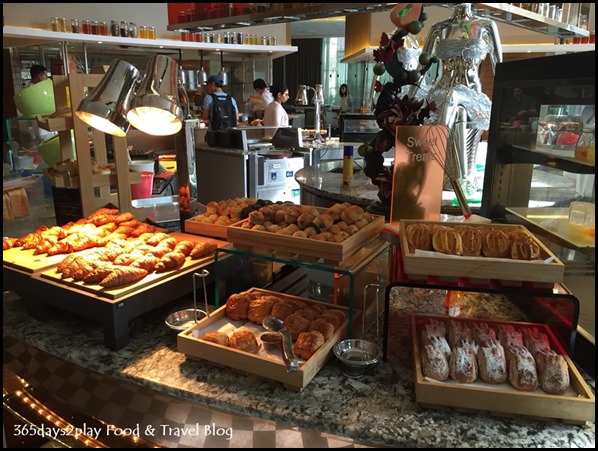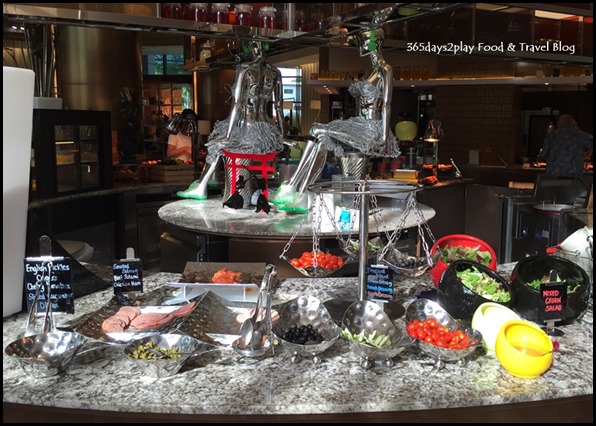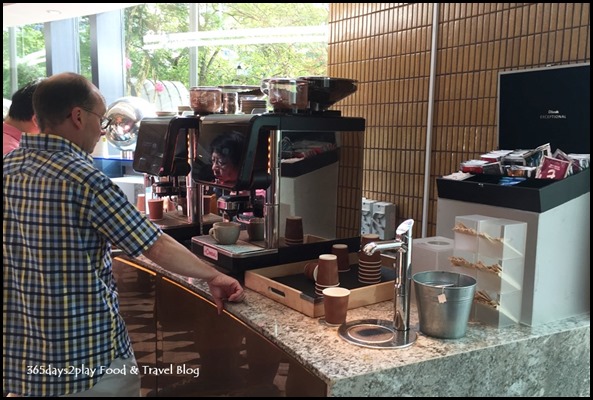 And lastly, pictures of the buffet breakfast. Always a treat when breakfast is included! Business travellers and those in a rush will find the coffee machine with takeaway cups very useful! Isn't it generous of them to offer takeaway cups? I don't think I've come across this service in any other hotel!
---
Add me on Facebook, Instagram and Twitter if you want to be kept up to date with the latest happenings in the food and lifestyle scene in Singapore!
Borderless Brunch at Grand Copthorne Waterfront — Free flow wagyu and foie gras!
Grand Copthorne Waterfront Afternoon Tea — One of the most value for money afternoon tea sets in Singapore
---
Grand Copthorne Waterfront Hotel
392 Havelock Rd, Singapore 169663
Tel : 6733 0880
https://www.millenniumhotels.com/en/singapore/grand-copthorne-waterfront/