The annual Cold Storage Canada Food Fair is back again! It will be held for 3 weeks from 28 September to 21 October 2012 at all 49 Cold Storage stores. With support from the Canadian Trade Commission, this popular Canadian-themed food fair showcases an extensive selection of almost 70 fresh produce and delectable food products specially brought in to cater to discerning Cold Storage shoppers.
Says Mr Kapil Madan, Chargé d'affaires at the High Commission of Canada: "Canada takes great pride in its agri-food industry, which ensures the highest standard of quality, from the farm gate to the final consumer. We have the second largest land mass spanning 100 million sq kilometres and we are the fifth largest exporter of agricultural and food products in the world.
Cold Storage aims to stock its shelves with Canadian food and beverage products even after the fair concludes. However, here's a very good reason why you should visit the Canada Food Fair now instead of waiting. One lucky Cold Storage shopper will walk away with a holiday worth $6,000 to Toronto Canada during the Canada Food Fair 2012. To qualify for the draw, shoppers simply need to spend a minimum of $35 in a single receipt (inclusive of TWO Canadian products). Ten consolation hampers worth $200 each will also be given away during the draw.
Canadian produce and food products at Cold Storage
Here's a sampling of what is in store at Cold Storage. Accompanying text are all from the official press release.
Look out for the big Canada Food Fair buntings, or little flags to indicate that the products are from Canada.

Red Leaf Ice Wine $41.20 – 375ml/bottle
Coming from the land that made ice wine famous, Red Leaf Ice Wine is an excellent entry level sweet medium-bodied dessert wine. It has a medium acidity on the palate and a beautiful deep, golden hue. It features hints of citrus, apricot, honey and floral on the nose.
365days2play's note: Had a couple of sips of this and it was really nice! Quite different from other ice-wines I've tasted, rather sweet and more fruity definitely.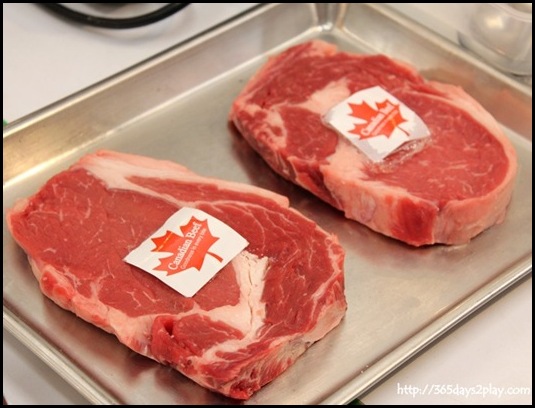 Canadian Angus Beef
Premium AAA Grade Canada Angus Ribeye and Striploin cuts are available for the meat lover at this year's Canada Food Fair. Marbling is moderately high and when cooked to medium-rare doneness, is almost fork tender.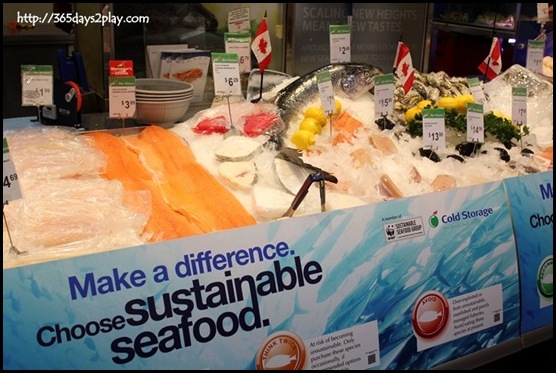 Canadian Scallops $23.90 – 454g/pack
Harvested wild from the seas of the Canadian North Atlantic, these succulent scallops are frozen-at-sea within an hour of harvesting thus locking in all the freshness and moisture almost immediately.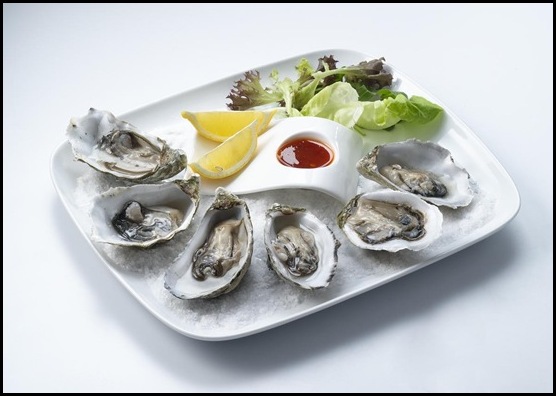 Live Oysters $16.90 — per half dozen oysters
Those who love the unadulterated sea-salty taste of fresh oysters will be happy to see both the Eastern and Pacific Live Canadian oysters available at the fair. Customers can request for these to be shucked by the in-store Cold Storage's experts.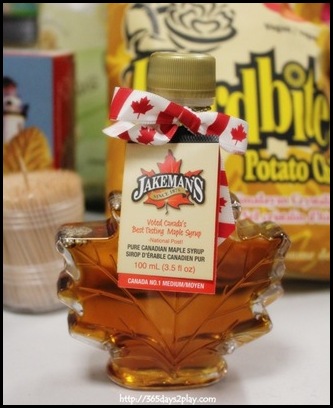 Jakeman's Maple Syrup $12.65 – 100ml/bottle
The Jakeman family has been making maple syrup since 1896 and today, the son and grandsons of the founder have maintained the tradition of producing some of the best maple syrups in Canada. Customers can pick up the collectable Autumn Leaf Glass jar filled with premium maple syrup as well as a pack or two of Jakeman Maple Cream Cookies at the Canada Food Fair.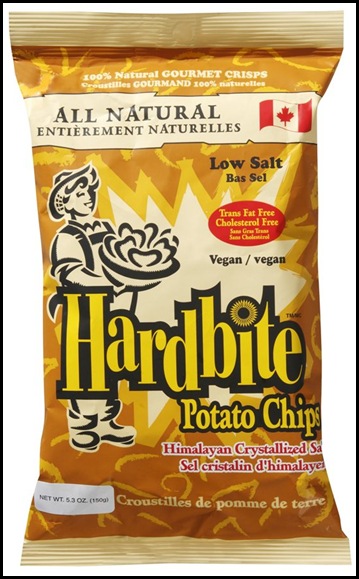 Hardbite PotatoChips $4.85 — 150g/bag
Kettle-cooked Hardbite Chips have been around since 1920 and current owners, Wes Heppell and Pete Schouten abide by the founder's philosophy of "when you do something, do it right." Fourth-generation potato growers, these young and dynamic owners guarantee that only natural ingredients are used in all their products and have the reputation for tasty, high quality potato chips. Flavours include Canadian Cheddar and Onion, Natural Potato Chip, Rock Salt & Vinegar as well as Onion and Yoghurt.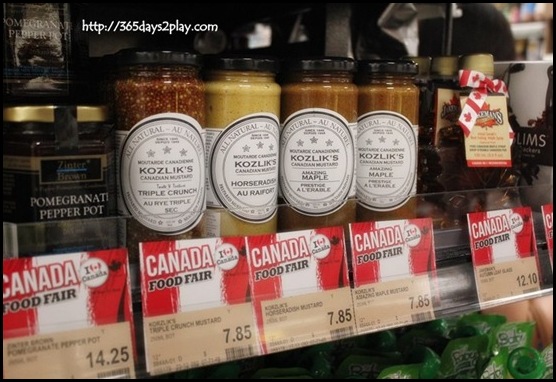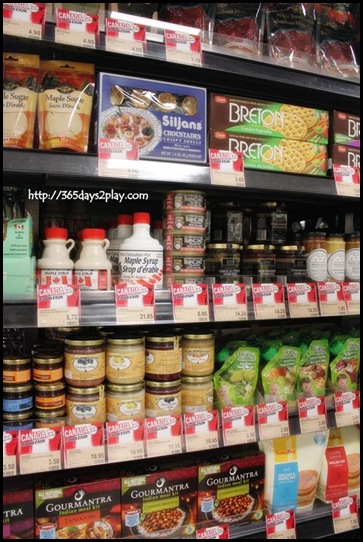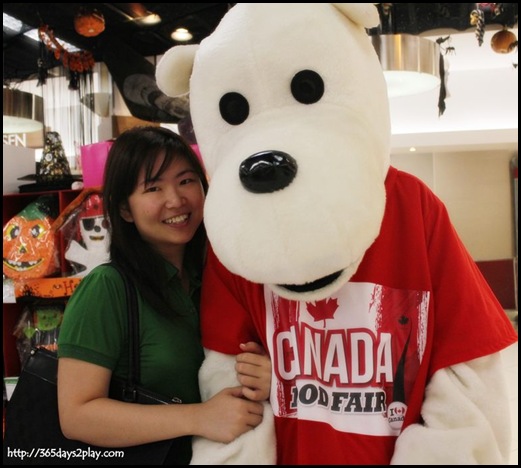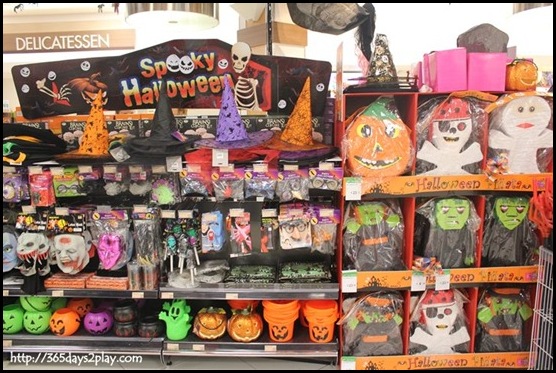 Oh, in case you were wondering where to buy your Halloween costumes, you can get them at Cold Storage! I bought a witch's hat and cape a few years ago and I've been reusing them every year!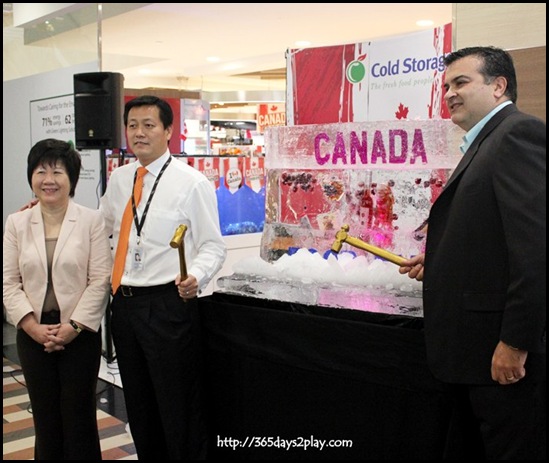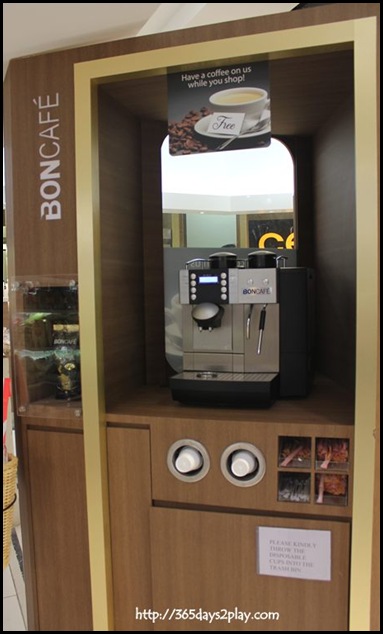 Btw, a little secret for you readers who managed to plough through the entire post. If you visit the Cold Storage Jelita branch, just 3 bus stops away from Holland Village, you can enjoy free Bon Cafe coffee while you shop!