Who you looking at?
It has been a while since we last visited the Katong area so we decided to walk around to find somewhere interesting to dine for lunch. Quite a number of interesting eateries have sprouted up in the Katong area, so if you're game for something new, you can just walk along East Coast Road and pick something you like. Many of the new restaurants have funky decor or funky names like Rabbit Carrot Gun!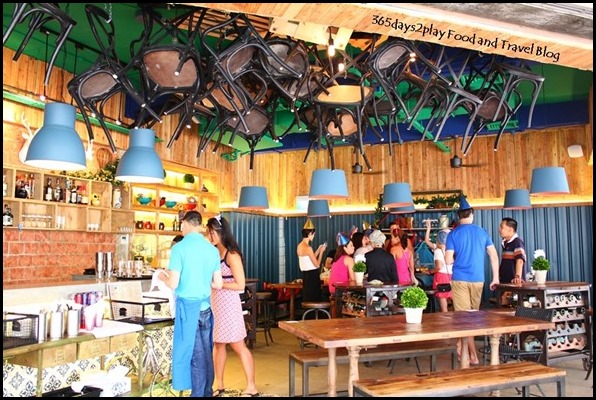 When we went past Lower East Side Taqueria, we just could not resist dining here. Lower East Side is opened by the same people from Spathe. If you recall, this place used to be occupied by the restaurant Kashmir. Love the bright bold colours which instantly makes you feel happy. And there's definitely no lack of chairs I can tell, they can just pluck some from the ceiling if they're running low. It's a non-air-conditioned restaurant btw.
Elote – Grilled Sweet Corn, Paprika, Garlic Butter $6
Lower East Side Taqueria specialises in Mexican cuisine, so you can find Tacos, Burritos and Quesadillas here. I really couldn't resist ordering this corn on the cob. I always prefer to order corn nibblets so that I can shovel the good stuff into my mouth without having to slowly nibble my way through. But still, the taste was worth the effort because the corn had this amazing buttery and grilled flavour it was just mouth watering!
I meant to share half with the Partner, but I think I ended up eating 3/4 of it! I love the generous amount of cheese covering the corn too, which gives an added dimension to it. My only grouse is the corn was a little bit too charred for my liking, so I had to scrape off some of the black bits. Aren't the 2 little prongs cute though? I've never been served corn this way, but the Partner says that's how he used it eat corn back home.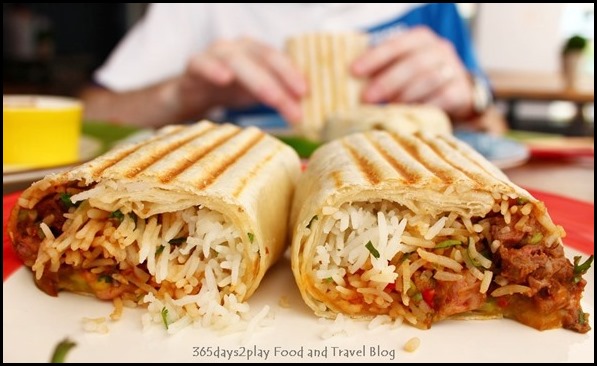 Chipotle Pulled Beef Burrito (incl homemade sweet corn, pineapple salsa and guacamole) $15
After looking at the menu, I really wanted to order a taco because of the ingredients in them. However, I was told that all the tacos were deep fried and more of an open-face style rather than folded. So I had no choice but to force myself to order a burrito. Chose the chipotle pulled beef as I was yearning for some strong tastes. The pulled beef was more minced than pulled  but flavour wise, it was strong like what I wanted. I think they were a little bit heavy handed on the guacamole because it all kinda felt a little bit mushy in texture. Also, it was weird that they put so much cilantro rice into the burrito which meant too little meat to the ratio of carbo. After removing some of the rice myself, the burrito became more palatable and I finished the lot.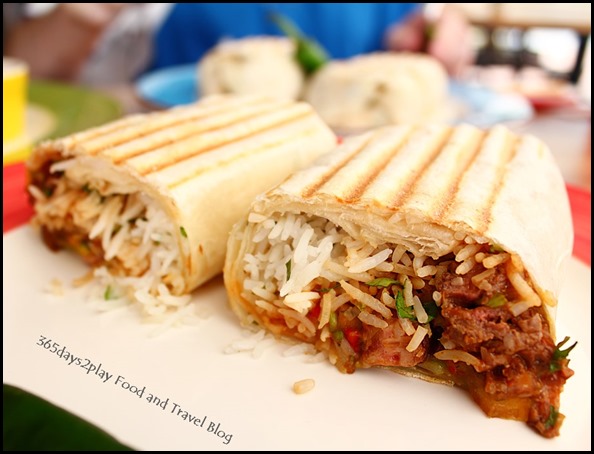 Here's another look at the Chipotle Pulled Beef Burrito.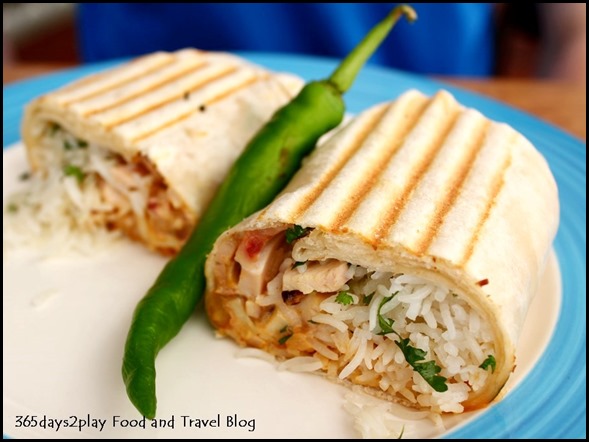 Cumin and Grilled Chicken Burrito (incl bacon and pinto beans, cilantro and lime rice, sour cream) $13
This was what the Partner ordered. Same issue with the amount of rice provided, but otherwise a pretty healthy tasting burrito. We both love cumin so we liked that it's musky taste came through.
Oh by the way, you can choose the spiciness level of your hot sauce, and should you be brave enough to try Level 5, which is the highest level, the taco is on the house if you manage to finish it! If you forget to indicate the spiciness level you desire, you're automatically given Level 1, which is in my opinion, quite a safe level for most people.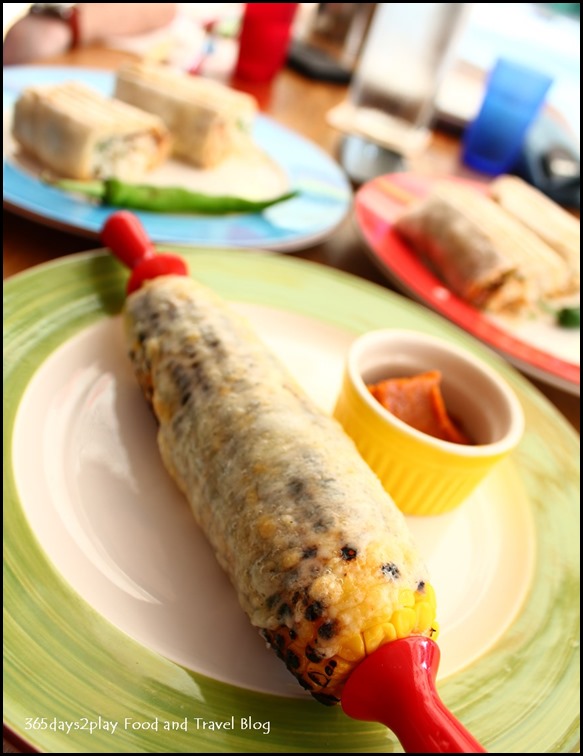 Here's another look at the lovely sweet corn which I have a good mind to stop by and order just this!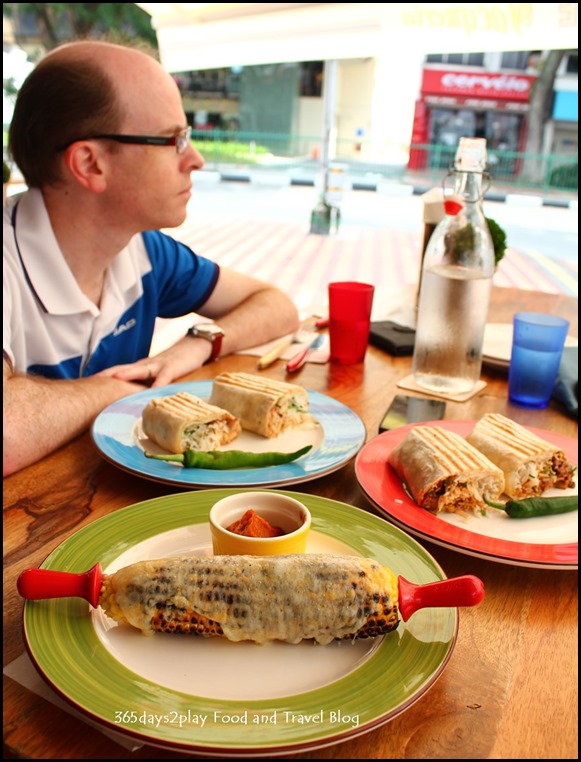 We opted to sit at the tables by the corridor, but the whole restaurant is non-airconditioned anyway.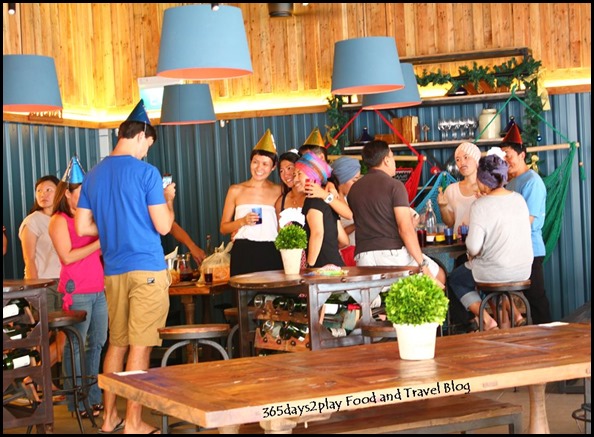 This group of people were occupying the inside and they were having such a fine time, we thought it best to let them enjoy the entire indoors. Most of the ladies had come dressed in turbans and moustaches and they were all laughing their heads off when the first arrived. It's really heartwarming to witness such a sight of pure joy and friendship. Later I found out that these group of ladies were the Everest Girls, which I assume they probably journeyed together to ascend Mount Everest, and they were now celebrating the birthday of one of their friends.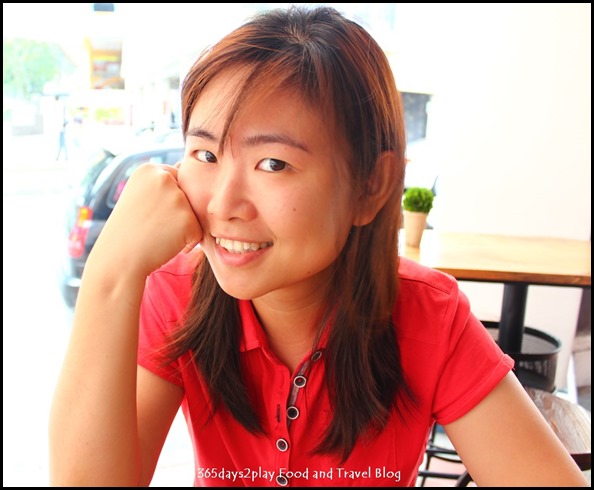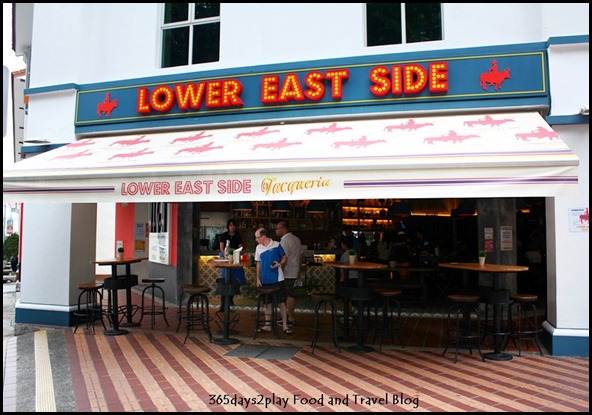 Well that's all folks. Look out for Lower East Side Taqueria. Doubt you'll miss it with such an eye-catching sign as this?
---
Read my reviews on other Places to eat in the East
Add me on Facebook, Instagram and Twitter if you want to be kept up to date with the latest happenings in the food and lifestyle scene in Singapore!
---
Lower East Side Taqueria
19 EAST COAST ROAD
T +65 63481302
"‹MONDAY-FRIDAY : 11am – 11pm
"‹"‹SATURDAY-SUNDAY : 10am – 12:00am
http://www.lowereastsidesg.com/