It's going to be Waitangi Day (New Zealand Day) on Monday 6 February! In order to commemorate this day, I thought I should highlight places where you can get Kiwi food in Singapore! I had to research quite a bit just to get hold of the information. As expected, there are far more Australian restaurants/cafes in Singapore as compared to New Zealand restaurants/cafes, thanks to the population size of Australia. Nevertheless, there are places to enjoy New Zealand inspired food in Singapore, and here's where.
1. The Exchange
8 Marina View, Asia Square Tower 1, #01-05, Singapore, Singapore 018960
Tel : 66361200
Breakfast : 8am — 11.30am  Lunch: 11.30am — 3pm   Dinner : 5pm – 1am
The Exchange opened not long ago. They're a Bar/Brasserie serving Australasian fare but their MD and Group Executive Chef are both Kiwis! I personally haven't been down to The Exchange yet, but I'm planning to do so for the Waitangi Day event!
Waitangi Day Special!
In conjunction with the New Zealand Chamber of Commerce, on Sunday 5 February (that's TODAY!) from 3-7pm, come on down to The Exchange to celebrate Waitangi Day. Be entertained by "Moira and the Pukekos", a Singapore based band made up of Kiwi's who will have you rocking with lots of Kiwi Classics. There will be a Bouncy Castle for the kids and a Lucky Draw as well! If you don't know what is Hokey Pokey Ice Cream and Fush and Chups, or if you miss them, come on down to get your fill. Lots of Cold Speights beer!
Check out The Exchange's Website or Facebook for more information on this event.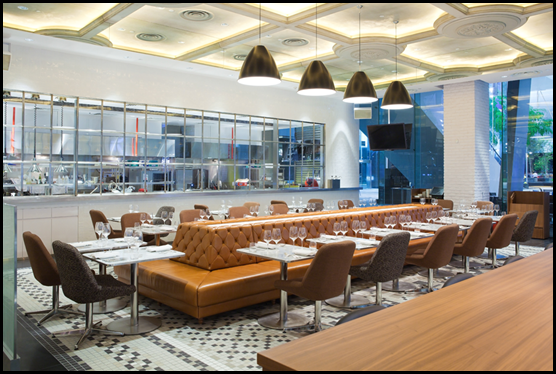 2. Blackbird Cafe
6 Handy Road, Singapore, Singapore 229234
Tel : 63373448
Blackbird Café is a NZ inspired café, aiming to bring NZ coffee culture to Singapore. Blackbird cafe, opened its doors in May 2011. Marc Schicker, a shareholder of Blackbird Café and originally from NZ, has been living in Singapore for the last 6 years. Unable to find a good coffee hangout and good quality hearty casual bites in Singapore (these cafes are ubiquitous in NZ), he decided to start his own cafe.
New Zealand products you can get at Blackbird Cafe include Havana Coffee, Kiwi Burger, the New Zhepherd pie, Nana's lasagne, NZ marmite soldiers and Kapiti Ice Cream. Kiwi wines such as Cloudy Bay Sauvignon Blanc and Oyster Bay Chardonnay, Merlot and Pinot Noir, as well as, NZ Speight's and Steinlager beers
Waitangi Day Special!
Blackbird Cafe will be having a Sunday Roast to celebrate the occasion. The roast comes with a choice of roasted lamb or beef with sweet potatoes (kumara) and greens. New Zealanders love a good Sunday Roast and Sunday Roasts are not easy to find in Singapore! The Sunday Roast is going to be available every Sunday!
Check out this link to read about my previous visit to Blackbird Cafe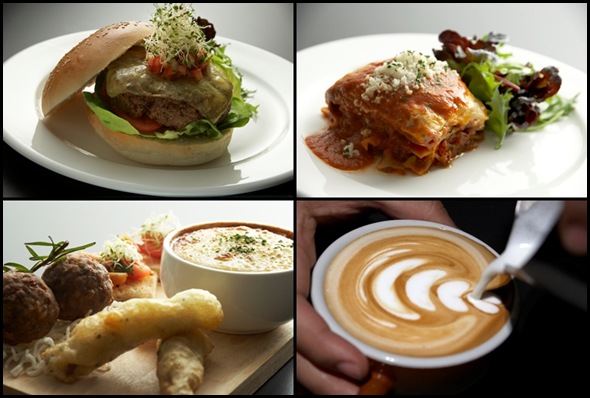 3. The Baker and Cook
77 Hillcrest Road, 288951 Singapore.
Phone: +65 6469 8834
Sunday to Thursday – 7am to 8pm
Friday to Saturday – 7am to 10pm
http://www.facebook.com/Global.Baker
The newly opened Baker & Cook flagship artisan bakery & foodstore is nestled in the Greenwood Area. Owner Dean Brettschneider is a New Zealander and so is his head baker David O'Brien. You can get a range of jams, chutneys, handcrafted packaged cookies, cakes, as well as cooked breakfast, lunch and dinner.
The NZ inspired products include Carrot Cake, Turkish Pide as well as the Allpress Coffee which is flown in from New Zealand. You should go to their website to see their entire menu. It's extensive!
I haven't been to The Baker and Cook yet, but our President Tony Tan has already been at least twice! I'm going to go down for breakfast in a few hours time, I hope President Tony Tan will be there too!
4. New Zealand Beers
And if you just want to celebrate Waitangi Day with the help of some beer, head on down to BQ Bar, Molly Malone's or the Bull and Bear. Steinlager and Speights, bring it on!
5. New Zealand products
Or if you want to celebrate at home, you could always get New Zealand products from the supermarket. Try Vogel Muesli, Tip Top Ice Cream, VNC Cocktails, Charlie's Juice, Kapiti Ice Crea, Puhoi cheese and Griffin's Biscuits.
~~~Happy Waitangi Day!~~~