Was itching to visit Joo Chiat as I haven't been in the longest time. Joo Chiat boasts a number of cafes including
Homeground Coffee Roasters
Choice Cut Goods + Coffee
Sinpopo Brand
Ninethirty
and the one that opened a couple of months ago, C Cafe. Sinpopo Brand and Ninethirty are both concepts by Awfully Chocolate, and have both been there for nearly a decade. Kudos to Awfully Chocolate for lasting so long in a fickle F&B industry.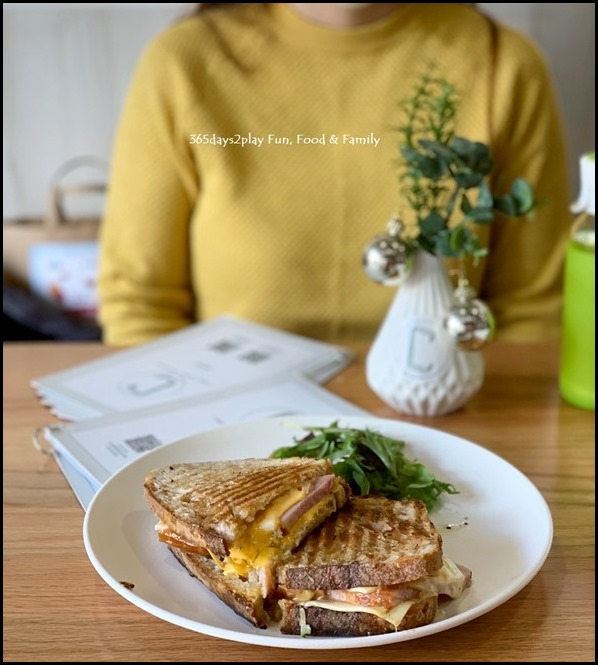 I had high hopes for C Cafe, given that it was almost full on a Tuesday morning at 9.30am. Seriously, don't people need to work? Although a couple were deep in thought typing or scribbling away, most of the patrons were there to dine with friends or family.  We managed to snag one of the last seats at the minimalist white themed C Cafe.
The brunch menu is pretty limited. If you want something hot, you only have a choice of smashed avocado on toast, 3 different types of toasties, all day breakfast or waffle with fried chicken. Due to the bad press about millenials wasting money on smashed avocado toasts, I've always been hesitant to order this dish. Turns out I probably should have as it would have made a more interesting dish, with all the various components.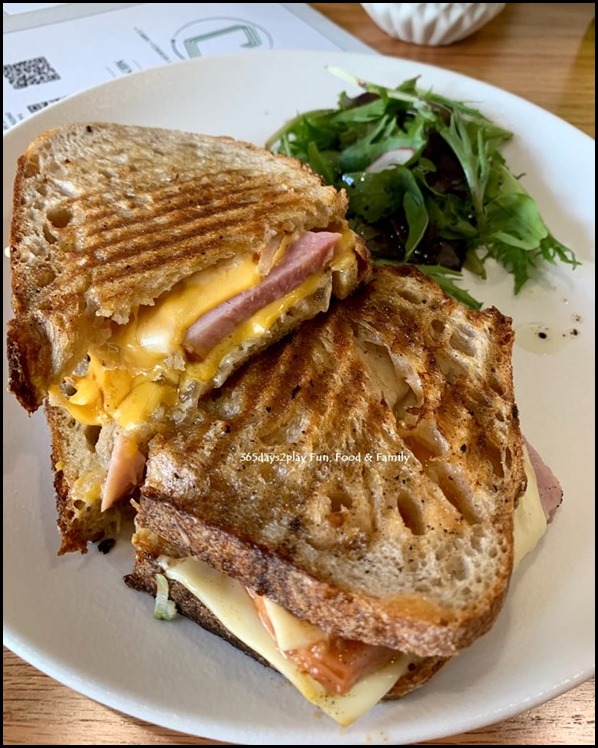 In the end I went for the Toasties with the leg ham, tomato relish, melted cheese and mozzarella cheese. For $16, it felt a bit too simple for me, but at least the portion was very generous. I only managed to finish about 3/4 of it, partly because it was a huge portion and partly because it started to get boring and slightly greasy after a while. The first few bites were not bad though, lots of oozy cheese, plus a generous chunk of good quality ham, and a bit of sweetness from the tomato relish.
Take note that the default mode for the toasties is to serve it "toasted to crispy perfection", ie quite charred and black. No doubt it would probably taste better, but for health reasons I told them to have mine toasted slightly lesser than they would normally do.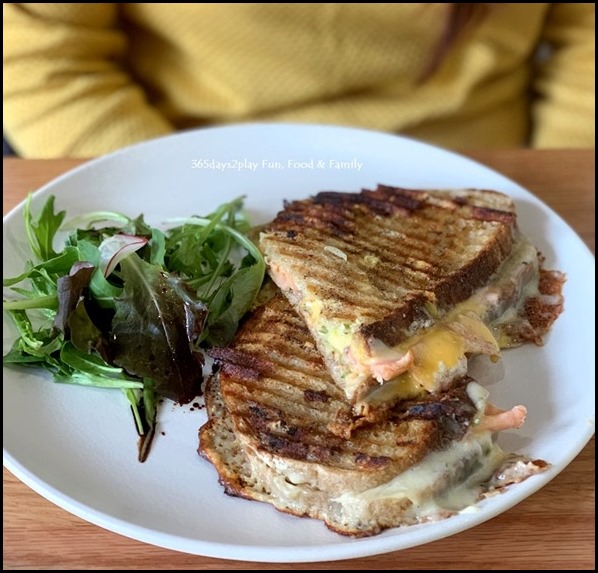 My dining companion ordered the smoked salmon toastie and was a little disappointed that the smoked salmon was cooked through. Perhaps the smoked salmon should have been added after the sourdough bread had already been toasted, to retain the smoky flavour and texture.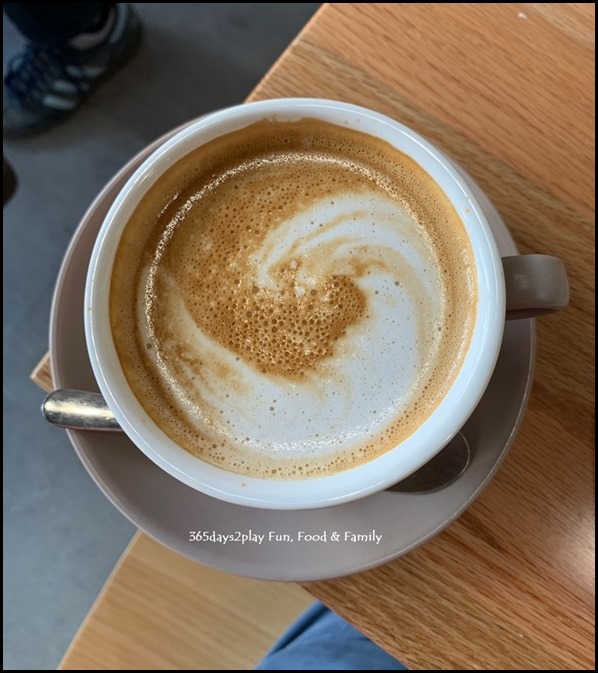 Luckily the coffees we ordered were good. Although a bit on the expensive side at $6.50 for a flat white because they only serve 8 ounces, at least I enjoyed my coffee. It was smooth and not too bitter nor acidic. A good end to our meal.
Aside from the hot mains, they also serve salads, sides such as spam fries as well as healthy desserts such as chia seed puddings and acai bowls.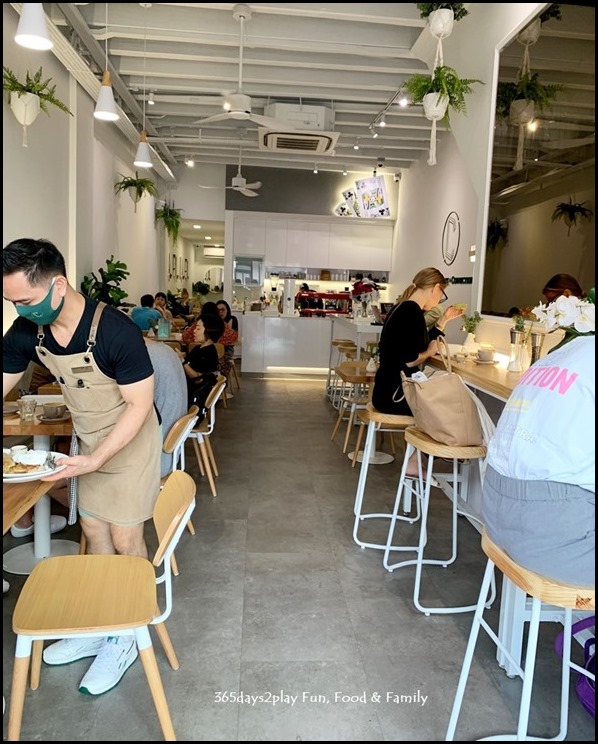 I hear that sometimes magic tricks may be performed around the magic island table. Perhaps when the cafe is not busy. Oh the staff here are really friendly and make you feel very welcomed. Will probably visit again a couple of months down the road. Hopefully there are new items on the menu to try!
---
Add me on Instagram to watch my instastories as I cafe hop all around Singapore!
Check out other newly opened cafes in Singapore
Other cafes in the Eastern part of Singapore
---
C Cafe
477 Joo Chiat Road, Singapore 427683
Email: hello@ccafe.com.sg