The December school holidays are about to be upon us and one of Singaporeans' favourite countries to visit during this time of the year is New Zealand! It being in the Southern Hemisphere means that you get to enjoy a nice temperature and long daylight hours. I have been told that New Zealand's climate is mild, so you won't run into scorching hot summer temperatures, or at least not for long stretches anyway. And if you're like me, it just feels more holiday-like if it's cooler than Singapore!
Most tourists will want to spend some time in Auckland, it being the most populated city in New Zealand and where 1/3 of New Zealanders live. However, if you're short on time and want to know what best to visit in Auckland, here are my top 7 picks, each of which can be covered in half a day or less, including travelling time there and back.
1. Have afternoon tea out on the jetty at the Hilton's Bellini Bar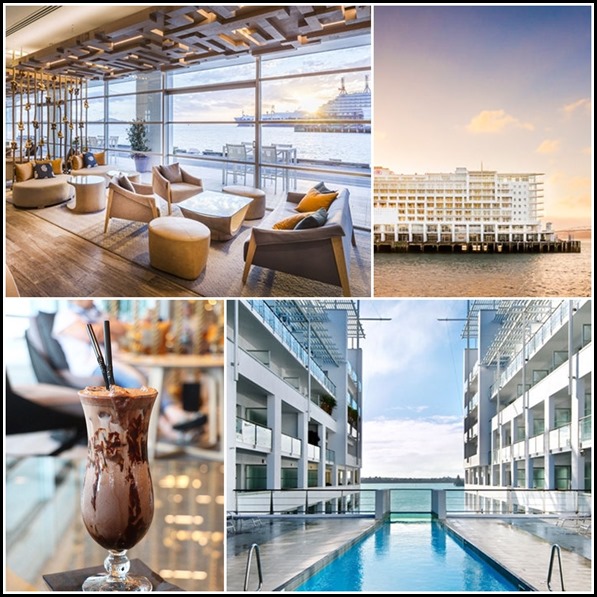 Hotel pictures from Hilton Auckland, Iced Chocolate my own
In my opinion, this is one of the best places to be to get a good view of the Auckland harbour without actually being out at sea. The Hilton is styled in a nautical theme, and set 300 m out to sea. They even have an outdoor lap pool with an underwater view window of the harbour, the only underwater viewing point in Auckland. Check out the Bellini Bar for a quick drink (the iced-chocolate is really good!) or indulge a little with their High Tea sets.
http://www3.hilton.com/en/hotels/new-zealand/hilton-auckland-AKLHIHI/dining/index.html