Rise Restaurant at Marina Bay Sands has been open for a couple of years now. I'm sure most buffet fanatics out there would have tried this buffet by now. I've dined at Rise Restaurant on a couple of occasions but they were always ala carte orders. So I decided the time was ripe to take my parents for a nice lunch at Rise Restaurant. I was pleasantly surprised by the pricing. $49++ for weekend lunch buffet makes Rise Restaurant a very value-for-money buffet, don't you think? This is especially when you consider the size of the spread.
Even though I look like I've been gorging on buffets quite often these past few months, the truth is that I haven't actually gone for a lunch or dinner buffet in about a year! All the previous buffets you've read about on this blog this year were Afternoon Tea buffets, which ahem, is quite different from a lunch/dinner buffet!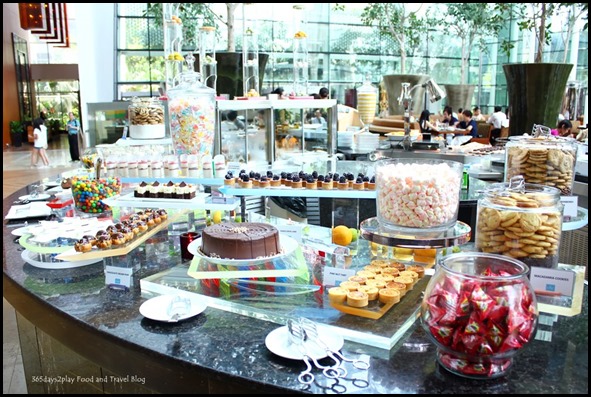 I'm a sucker for pretty desserts. The dessert display at Rise Restaurant is definitely worthy of being part of an Afternoon Tea buffet. My idea of a good afternoon tea dessert display is that it has to be whimsical and eye-popping.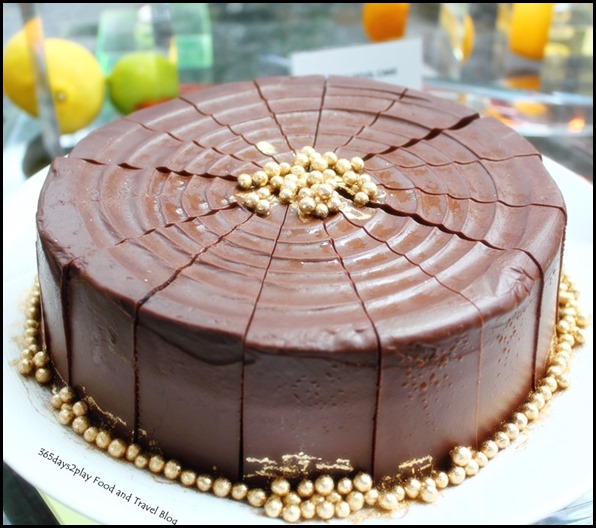 Decadent and regal looking 3 layer chocolate cake
I am not one to eat desserts before mains, but when it comes to posting pictures, who's to say we can't post pictures of cakes and sweet treats first?