When you think of Swissotel Merchant Court, you will think of the famous Ellenborough Market Cafe, and it's very popular durian pengat. I have been hearing about this durian pengat for more than a decade from people who swear by it. But you won't be faulted for not knowing that the hotel also boasts another great restaurant known as the Blue Potato. I don't think many people know about this restaurant, and it doesn't help that the restaurant is next to the swimming pool, meaning you will only chance upon it if you are going to the pool! And even so, at first glance from the opposite end of the pool where most people are, it looks like just a simple pool bar rather than an al-fresco restaurant serving proper restaurant food.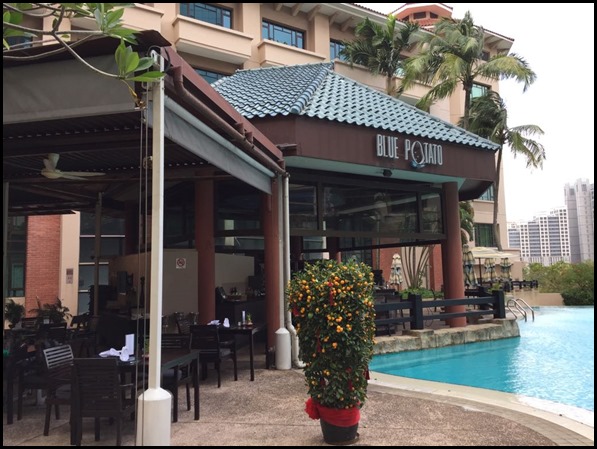 That's a pity because the food we tried at Blue Potato was fabulous. In particular, I was very impressed with the refreshing and generously portioned salad, as well as both the mains. I'm really very pleasantly surprised to discover this restaurant for the first time despite my having been to Swissotel Merchant Court several times.
Scroll down to read my review and see more pictures!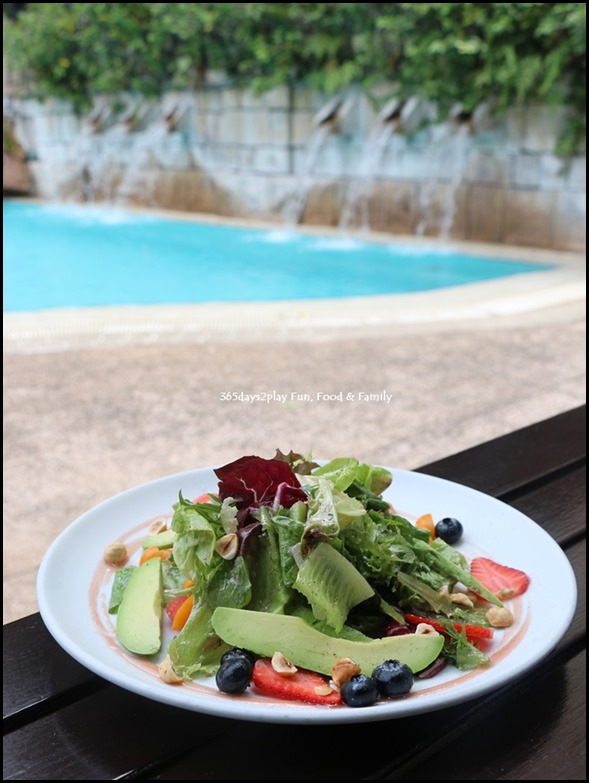 Fresh Berries and Avocado Salad with mixed greens, hazelnuts & raspberry vinaigrette $18