*Media Invite*
Now here's a place that is really old school and out of the ordinary. Have you ever heard of restaurants located within condos? Marine Parade Road may sound familiar to you, especially if you live in the East, but unless you've travelled past sitting on the upper deck of a double decker bus, you probably might not know of the existence of a row of shops within the Laguna Park Condominium. A row of trees and hedges pretty much block the shops from view, and they are not allowed to advertise. 
I happen to know of its existence because this was the route I would take on my way to my secondary school eons ago, but even I, who have lived in the East all my life, have never ventured past the fences to check what was there. My hazy memory tells me there used to be some hairdressing salon there once upon a time.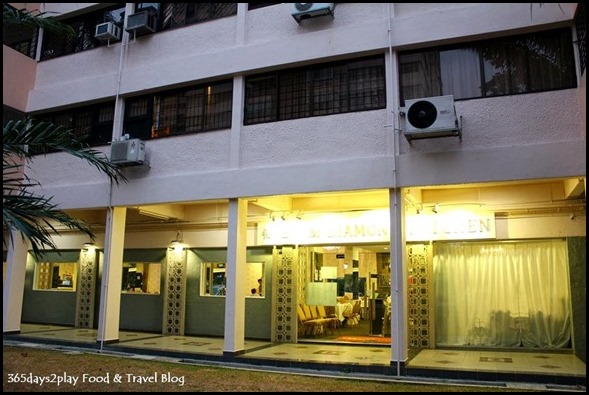 Anyway, Diamond Kitchen is one of the new kids on the block, having taken over the premises formerly occupied by some other restaurant. I am told that the owners, young entrepreneurs Josh Chow, 30 and Lambert Chen, 27 wanted to serve up Chinese seafood dishes in a restaurant setting, at cze char prices, hence the off the radar location. I think it's a really smart move because they do have some what of a captive audience with the people living at Laguna Park, as well as all the other condos nearby but no other restaurants within walking distance.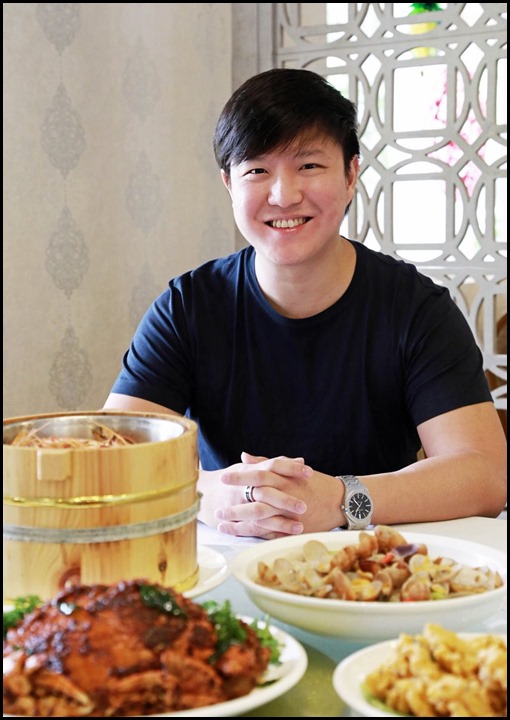 This is Josh Chou, one of the owners of Diamond Kitchen, who looks younger than his 30 years…. The family is in the gem business, hence the name Diamond Kitchen. In case you were wondering. I have to agree, the name is rather befitting, as it really is a shiny gem of the East. In a way, I'm glad Diamond Kitchen is located in this quiet community, because that's exactly the type of place i want to go for quiet family dinners. My mother accompanied me for this tasting and we both agreed that would have to bring my father here to check it out.