Since my first visit to Craftsmen Specialty Coffee at Siglap, I've been back a couple of times especially at night after dinner at one of my favourite cze char outlets nearby. It's a nice cafe to go to because it is more spacious than most other cafes, and I can usually find a seat to huddle in with my parents. The older folks don't really like having to wait you know.
If you're an Eastie and like Craftsmen Specialty Coffee, you might be glad to know they have opened another branch at Eastwood near Tanah Merah. I'll blog more about that in the next post, but first, some pictures I took of our visit last week during the 1st day of Chinese New Year.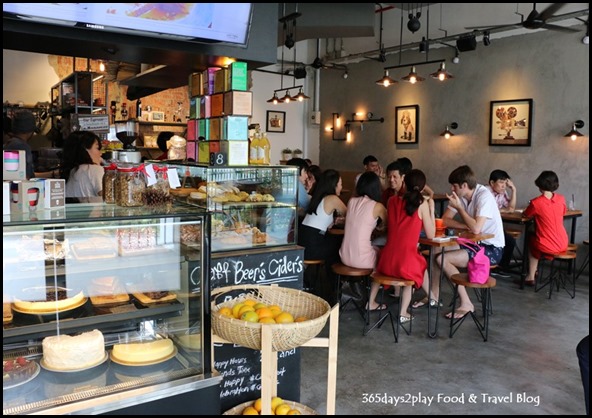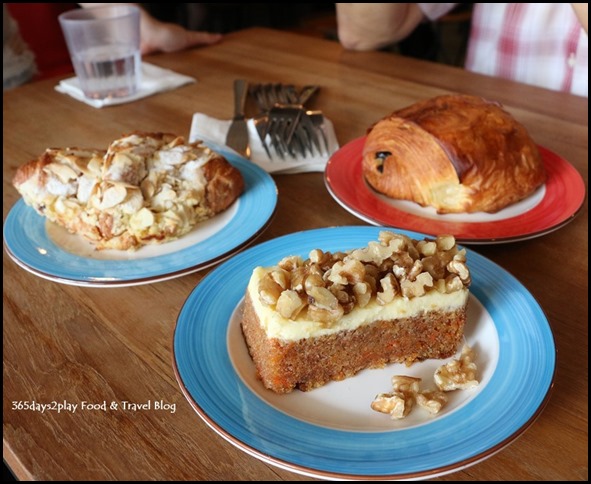 Between the four of us, we ordered 2 flat whites and 3 pastries : Almond Croissant $4.20, Walnut Carrot cake $6 and Chocolate Croissant $3.50. We almost always order the almond croissant to share because it seems like quite a lot of ingredients for the price paid, as compared to say a cake that disappears way too quickly.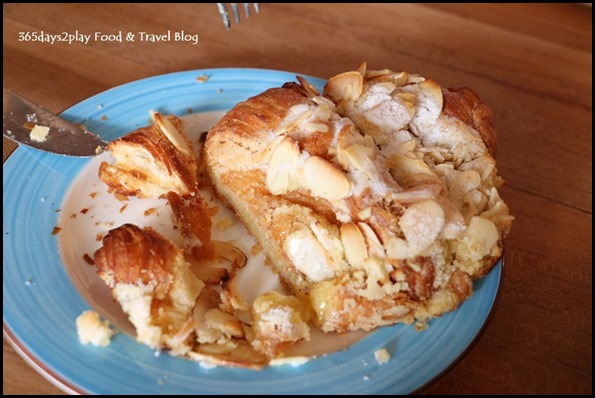 There was once, the 3 of us shared this 1 almond croissant and were perfectly satisfied. You can see the amount of almonds is quite generous, in addition to the croissant itself. 1st time we tried it, it was quite sweet. When we tried it again during CNY, it didn't seem that sweet. I prefer the sweeter version though, although I'm sure there would be also be fans of the less sweeter version.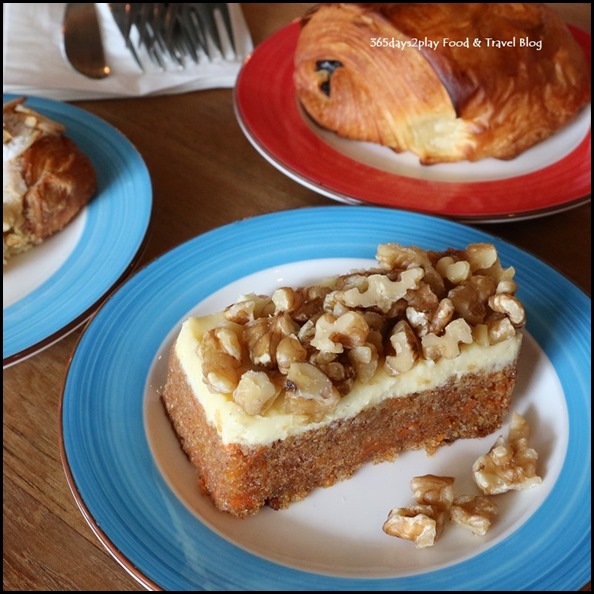 The partner had this walnut carrot cake all to himself. It's a nice all rounder cake although a little pricey at $6+ for a tiny slice. They were quite generous with the crunchy walnuts though, which complemented the cake well.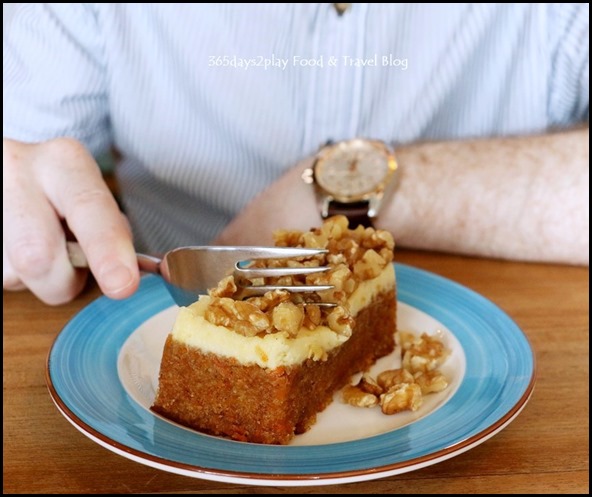 It's tea time!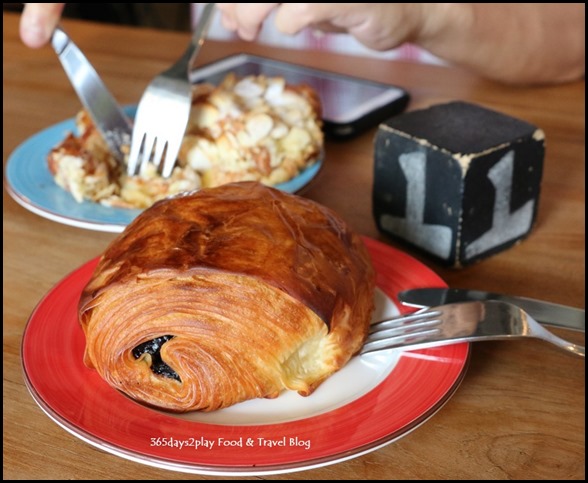 As for me, I'm always on the look out for the ultimate chocolate pastry. Over the years, I've come to realise that it isn't chocolate cake that gives me the greatest pleasure, it's a chocolaty chocolate pastry. Unfortunately, pastry oozing with loads of chocolate is hard to find, short of making it myself (which I have done so btw

) This chocolate croissant above would probably please the average eater, but I want something double, no triple, in chocolate!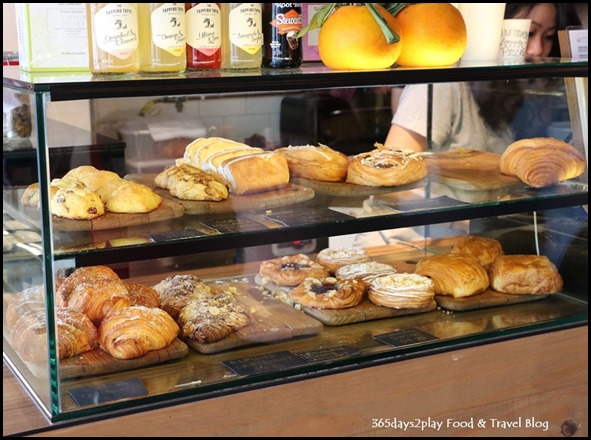 All the pastries available at the Siglap outlet.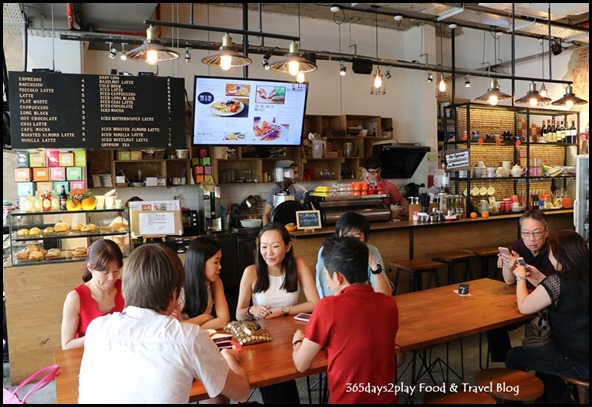 Brunch menu available too. Shall return again to try.
Read about my other visits to Craftsmen Specialty Coffee, other Cafes in Singapore or Places to eat in the East
Here's my take on other great cafes in the East (Marine Parade, Katong, Bedok, Simei, Changi)
---
Add me on Facebook, Instagram and Twitter if you want to be kept up to date with the latest happenings in the food and lifestyle scene in Singapore! 
---
Craftsmen Specialty Coffee
2 First Street, Siglap V, #01-01 Singapore 458278
Tel : 9182 9421
https://www.facebook.com/Craftsmen.Specialty.Coffee
Open from 8.30am — 9pm