After having gone to Goodwood Park for Christmas Lunch 2 years in a row, we decided to try something else for a change. I had a really good time at Salta Parrilla the 1st time I went there and I had been finding another opportunity to revisit again. So I was glad to know that they would be open for Christmas, offering up a very good Christmas semi-buffet lunch at only $39.90! Btw they are having the same thing again for New Year's Day so don't miss out. This is one of the best places to have good meat.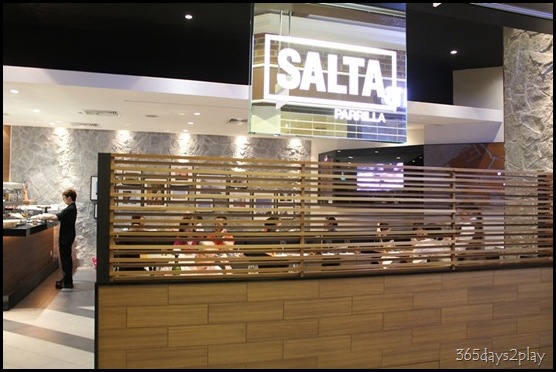 Discovered that they've added wooden panes to give more privacy to the diners. I quite liked being able to look in and out actually. We were the 1st to arrive so we got a really nice seat by the corner opposite the TV.
Slow cooked lamb ordered by my mother and the Partner. Juicy, tender and flavourful. The chefs manning the grill/parrilla must be really talented!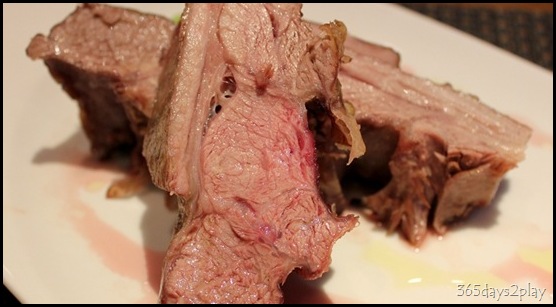 Slow cooked veal. Was a little tougher than I'd expected. Had to get the Partner to carve it up for me cuz my hands got shaky after a while. I think I'm used to different cuts too, this particular cut didn't look too appetising either.
Fish was not supposed to be on the Christmas lunch menu, but we had requested a special order in advance since my father doesn't eat 2 or 4 legged land dwelling animals. It's funny to say this, but you know what, I thought the cod fish was the best dish. Yes it was way too oily, but the flavours was intense, and it was so flaky and smooth! Every sliver literally melted in my mouth.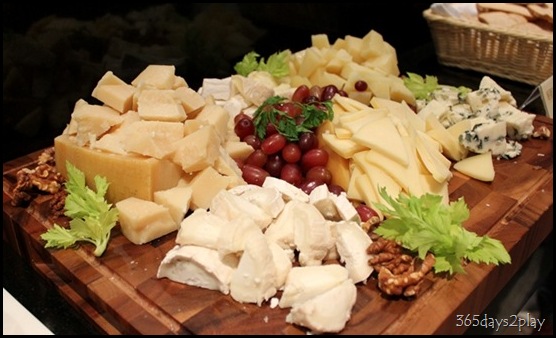 Cheese platter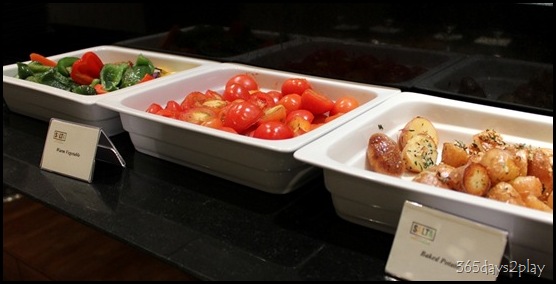 Sides of vegetables. As previously mentioned in my 1st visit, the vegetables are nothing spectacular, since their speciality is in meat. The potatoes were very good though. Just a few sprigs of rosemary and garlic transformed the potatoes into wonderful balls of flavour.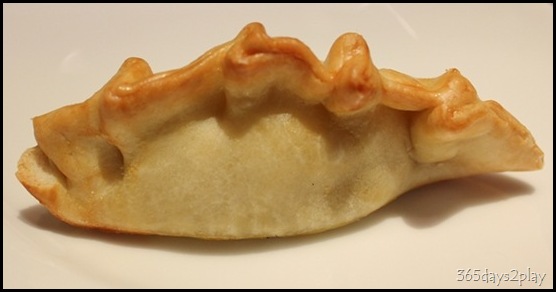 Empanada — Similar to our curry puffs except this one contained roquefort cheese. We were kinda expecting some kind of meat filling, so that was a little disappointing. Didn't need more cheese after the huge selection at the cheese station. The empanada was pretty bland too, the skin was nothing like our crispy or flaky curry puffs. This one was pretty tough.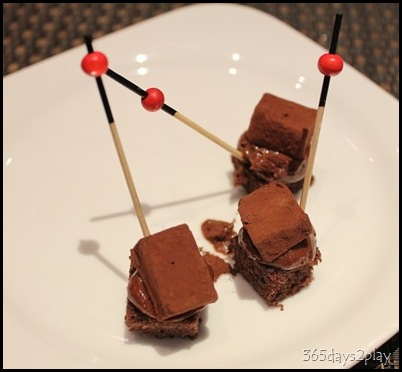 Brownies with chocolate truffle cream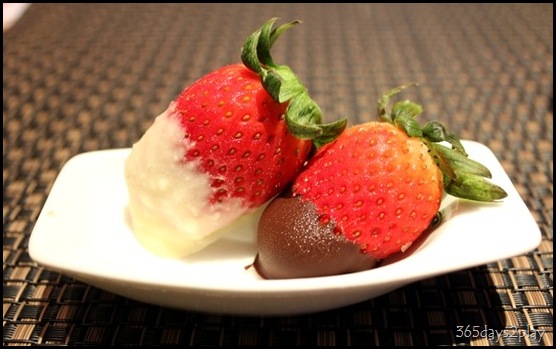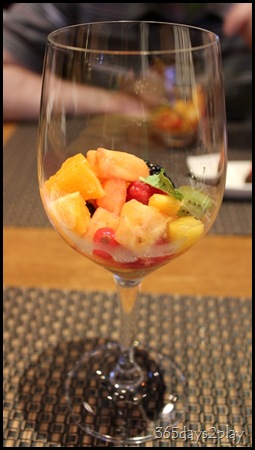 Fruit salad — pretty tasty and served in a nice glass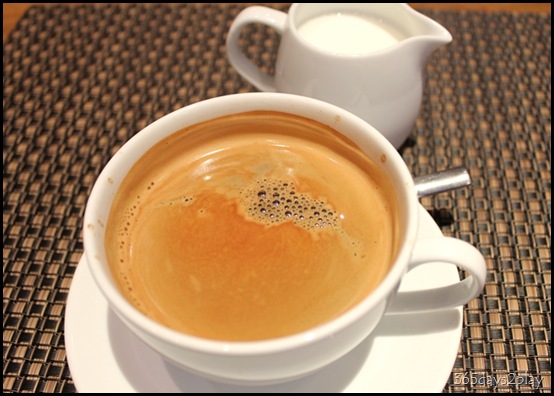 Complementary coffee — Damn strong. Something like 3 shots of expresso in 1 cup! After putting in nearly 2 packets of sugar and lots of milk, it became quite nice and we finished it up.
Icon Village all decked out for Christmas. I like the look of this little alley way with the reddish brick theme. I believe there is a gourmet olive oil and honey shop here, in addition to some Japanese restaurants, pubs, nail spa and Salta.
Conclusion: Salta's speciality is in its grilled meats. The appetisers and desserts were just pretty okay. Since the meat dishes on the ala carte menu already costs about $30, we were okay to fork out another $10 to enjoy the semi-buffet. I'm definitely going to come back again to try out that skirt steak and sweetbreads that I've been thinking about for the last 2 months!
SALTA Argentine Parrilla + Grocer
Icon Village, 12 Gopeng Street #01-56 Singapore 078877
Phone: 6225 8443
Mon — Thurs: 11:30 am — 2:30 pm ; 6:30 pm — 10:30 pm

Fri — Sat: 11:30 am — 2:30 pm ; 6:30 pm — 11:00 pm