Read about the existence of Dann's Daily Pescetarian Cafe from Foodoshoot. I thought I had my tabs on all the cafes in the East, but Dann's Daily managed to escape my notice! Nevertheless, I was really happy that I have a new cafe to patronise, especially if it is a good one.
Dann's Daily Pescetarian Cafe, as the name suggests, does not serve meat but serves seafood. This suits me fine because my father is kind of like a pescetarian as well, so I have grown used to the idea. What I don't think I'll ever get used to is a diet of no egg and dairy. We went to Dann's Daily on a Saturday Afternoon with the intention of just trying out their coffee. After scrutinising the menu, we got greedy and also ordered the toasties sandwiches. There's quite a variety ranging from Salmon, Otah Japanese Cucumber, Prawns Avocado, Mackerel Mushroom Cheese and even Chocolate and Kaya, all costing $4-5 so it was pretty affordable. They also have some meal dishes such as Fish Soup (which I hear is so good it can wake up the dead), Curry Pasta, Prawn Pasta etc.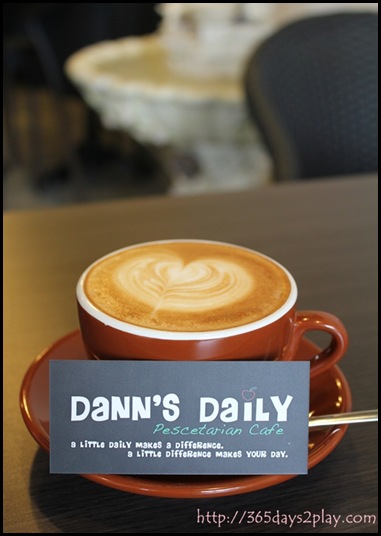 I found their name card and placed it on the coffee cup. Don't be mistaken, this is not a sponsored advertorial (even though I wish it were!) Quite like this photo actually. Photos look the best when the lighting's good, so I always love a bright and cheery looking cafe! The coffee itself was very good. Strong and with a nice flavour. Pretty much in the same league as the "Coffee Boys" – 40Hands, Papa Palheta, The Plain, Loysel's Toy, Chef Icon.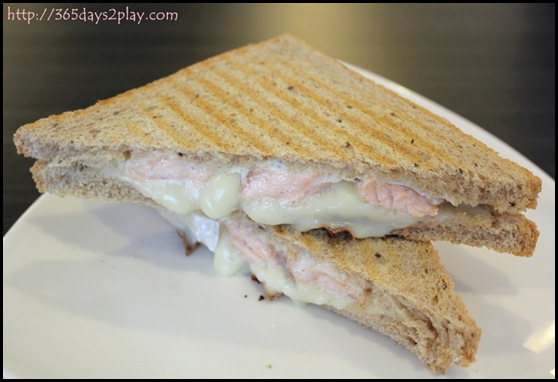 Salmon Toasties – The colour of the salmon may seem pale, but don't be fooled by the looks. This salmon was so fresh and flaky, we polished off the sandwich in a few seconds. As a mark of it's freshness, this toastie is not available everyday, but only when fresh salmon is available. I love how simple food tastes so good. Notice the bread is whole wheat.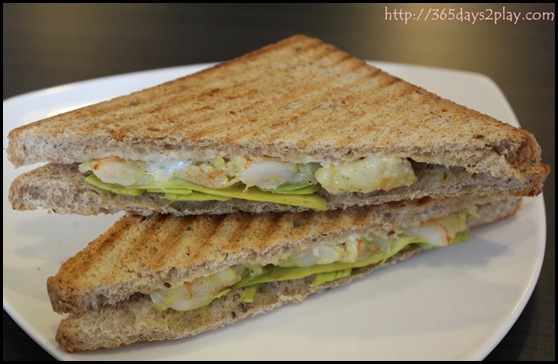 Prawns Avocado – Not as tasty as the salmon toasties, no oozy cheese here, but still quite good. Taste requires some getting used to, especially since the avocado slices are hard! i was expecting the mushy kind that is normally used for sandwiches. Nevertheless, the firm avocado slices lent a healthy flavour to the sandwich.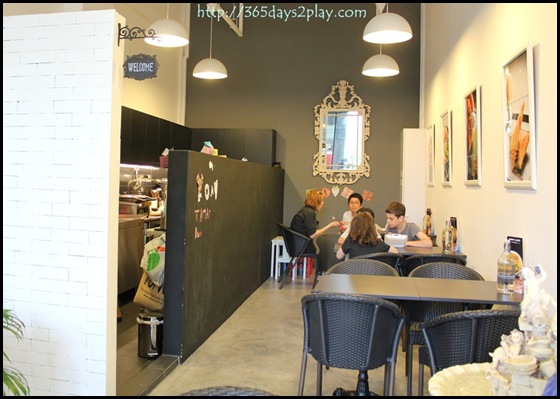 Neighbourhood kids come in to play here.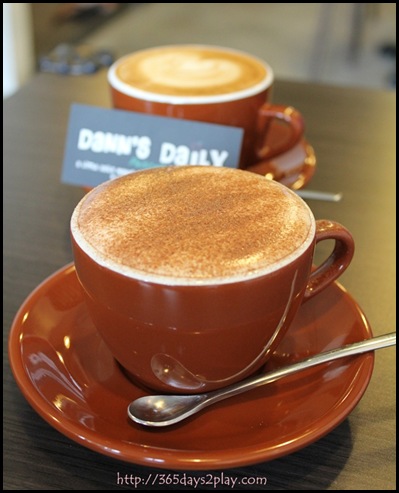 Hot Chocolate – $5 Average tasting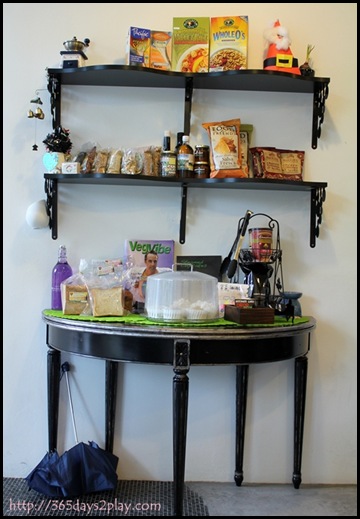 Click here to read about my 4th visit to Dann's Daily Pescetarian Cafe.
Dann's Daily Pescetarian Cafe
20 Eastwood Road
#01-06 Eastwood Centre
(It is facing the bus-stop and the main road, and is opposite Bedok Food Centre)
Singapore 486442
Tel: 6449 1355
Opening Hours:
Tue to Sun
9am — 9pm
(Closed on Mondays)
click more to see more photos…