*Closed Down*
Media Invite
Yet another eatery has opened in the slowly modernising Joo Chiat street. This time, it's a creperie called Robolots. It's located on the 1st floor within Katong Junction Mall itself and you might just miss it if you weren't looking out for it. It's just a short walk from Mooshi Bakes and 112 Katong Mall.
As the name suggests, Robolots serves crepes, both savoury as well as sweet. The crepes that they serve aren't like what you may find at Canele or Creperie des Arts. Robolot's crepes are on the soft side, almost like a very thin pancake but with a bit more chew, as compared to the somewhat crispy ones from Canele or Creperie des Arts or even Mooshi Bakes just down the road.
I am told by Jooann, the young owner of Robolots, that the flours are specially sourced and imported from Italy. The special flour gives the crepes a faint fragrance not detectable if one were to use locally produced flour.
The partner and I tried 2 dishes at Robolots. We chose a savoury crepe and a dessert. Interestingly, the dessert was served first.
French Bana-Strata – Layers of ripened banana bread stack made with milk, honey, cinnamon, raisins and chocolate chips, served with a scoop of vanilla gelato $7.90.

We ordered this instead of a sweet crepe as we were enticed by the number of ingredients that went into making the banana bread stack. I really was expecting somewhat of a stack, but the dessert turned out to be pretty small. In addition, the banana bread didn't have the taste nor texture of banana bread. The whole stack had a very rough feel, like a granola bar, which is probably due to the ingredients used. Don't get me wrong, it's tasty, but it just wasn't what I was expecting from reading the menu. It would have been more appropriate to call it banana crumble, or something along that lines.
While the banana stack itself was small, Robolots was very generous with the number of banana slices as well as the huge scoop of gelato ice cream. Ice cream went very well to reduce the roughness of the banana stack.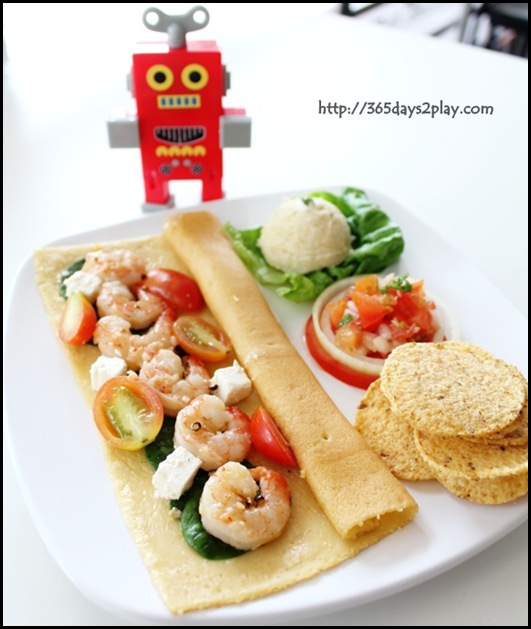 Tiger prawns pan-fried in olive oil, butter and garlic. Served with fresh spinach leaves, cherry tomatoes and feta cheese, on garlic cream base $12.90
The crepe itself had a very nice flavour and texture. The prawns were tasty and I especially loved the feta cheese. It totally did not taste like the feta you can get from the supermarket, which tends to have a chalky texture. Once again, I'm told that they have a special supplier for this super deliciously moist feta.
While the sides of whipped potato, salsa and corn chips were nice, I think I personally would have preferred a larger crepe instead of having the sides. They do warn you though, in the menu, when they call their crepes "light crepes".
You can check out Robolot's full menu here. Prices are Nett, meaning you don't have to pay GST or service charge! YAY!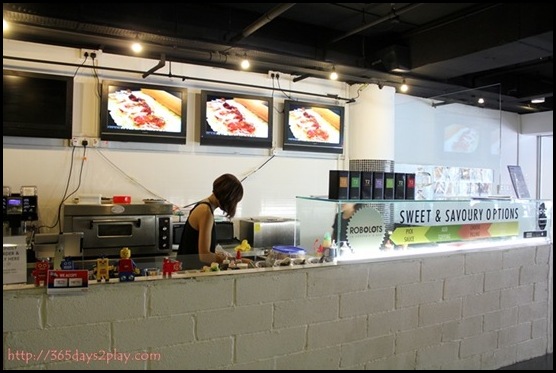 Aside from the crepes listed in the menu, Robolots encourages customers to customise their own crepes.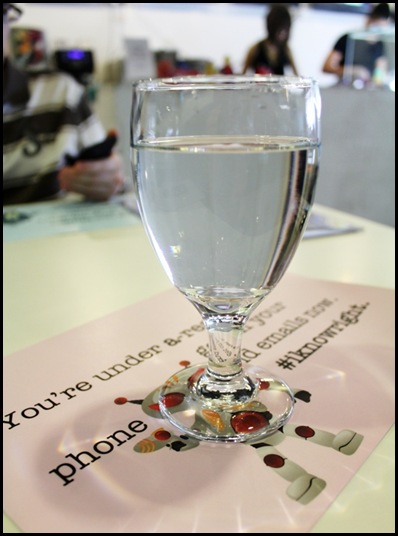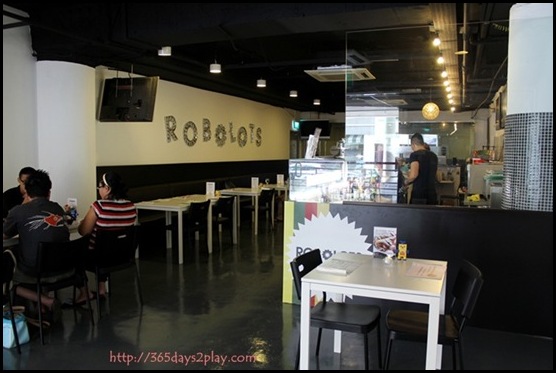 Robolots La Creperie & Bar
451 Joo Chiat Road, #01-03/04 Katong Junction, Singapore 427664
+65 6345 0080
http://www.facebook.com/robolots