[Media Invite]
You know they say much has changed in Orchard Road as compared to a decade or two ago. Aside from the fact that so many new malls have sprung up, and the older malls having had a complete facade overhaul, even long standing shops have moved on and been replaced with newer ones.
But one place that has retained its prominent spot along Orchard Road is Singapore Marriott Tang Plaza Hotel's Crossroads Cafe. I can recall walking pass the al-fresco Crossroads Cafe numerous times when going to Far East Plaza was then the in thing. It was always chockfull of people and still is even until today. If you think that the F&B industry is fickle, take a leaf out of Crossroads Cafe's experience!
However, even though it looked like a great spot to people watch, it never crossed my mind to enter this place. I had this impression that you'd only go there if you wanted an alcoholic drink, given that so many Caucasians frequent Crossroads Cafe, and are often seen holding wine glasses or beer bottles.
But recently, I found out that Crossroads Cafe serves a full-fledge bistro menu. Think dishes like salads, burgers, pasta, steaks, breakfast and even local food such as Hokkien Mee and Char Kuay Teow! The menu is pretty extensive actually, you can purview it on Crossroads Cafe's website here.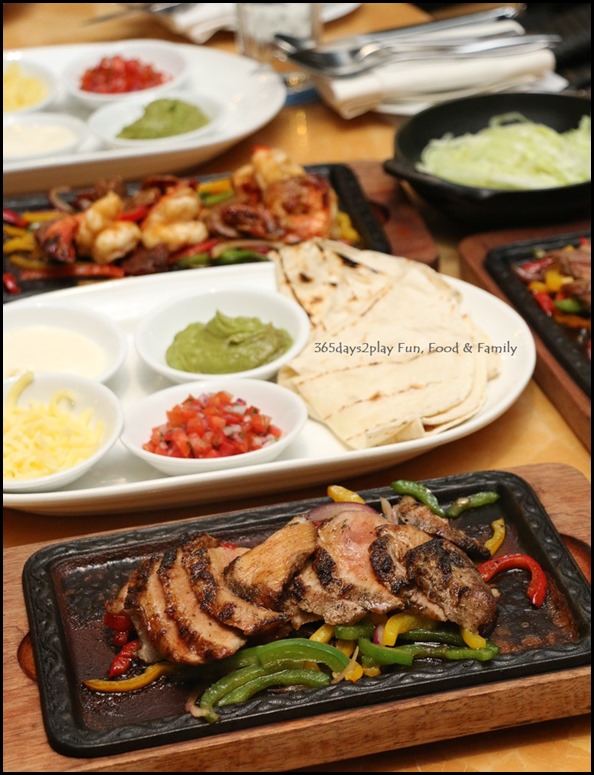 If you feel like you might now want to visit Crossroads Cafe, now's a good time to go because Crossroads Cafe is currently having an Indulgent Tortilla Wraps promotion from now until 30 June 2018. For about $30 — $35 ++, you can select from one of 5 different tortilla wraps. The torilla wraps will be served platter style to facilitate sharing, with the tortilla sheets separate from the ingredients so that you can customise your own tortillas.
The five flavours on offer are
Iberico Pork Secreto— $35++
Chorizo Prawns — $35++
Beef Sirloin — $34++
Spanish Rice & Kidney Bean — $32++
Moroccan Chicken — $30++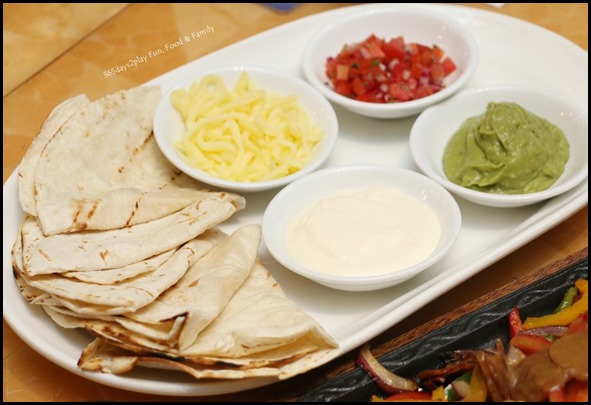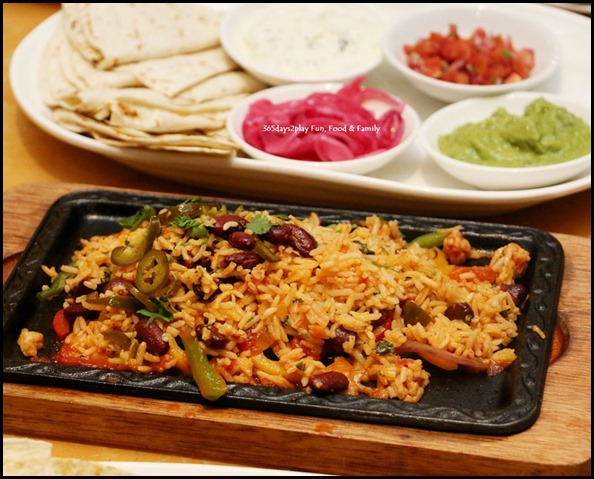 Spanish Rice & Kidney Bean $32++
Surprisingly, I enjoyed the Spanish Rice & Kidney Bean option the most. This is the only vegetarian option, and despite it being "carbs on carbs", I found the flavour profile very pleasing. I guess liked the tangy tomato-base that they incorporated into the rice. The Beef Sirloin is also a pretty good choice.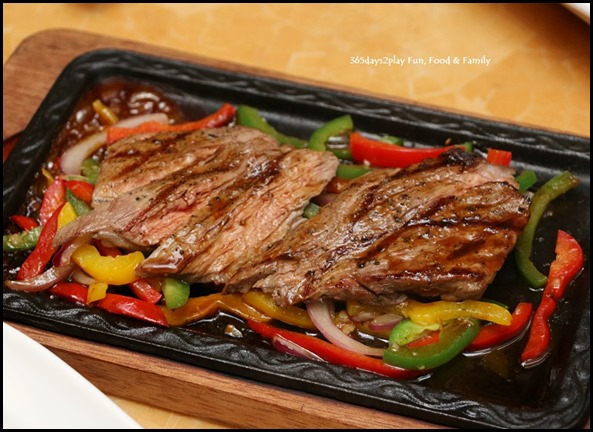 Beef Sirloin $34++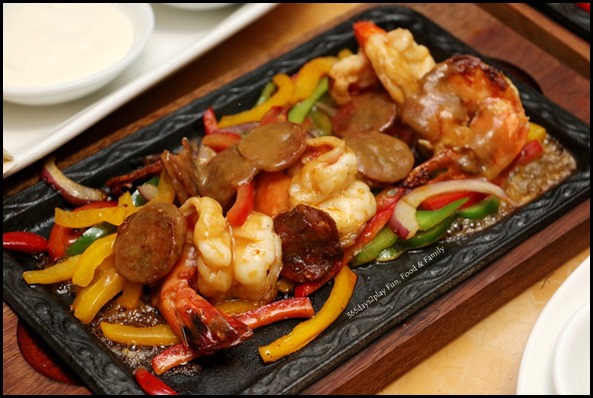 Chorizo Prawns $35++
Eat this one quickly because the prawns tend to get overcooked and hard after a while on the hot plate.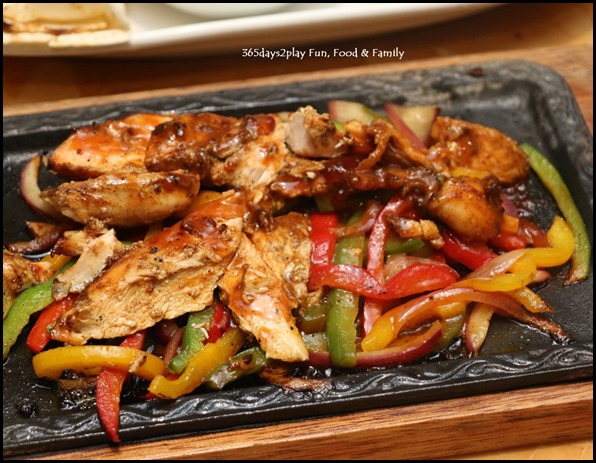 Moroccan Chicken $30++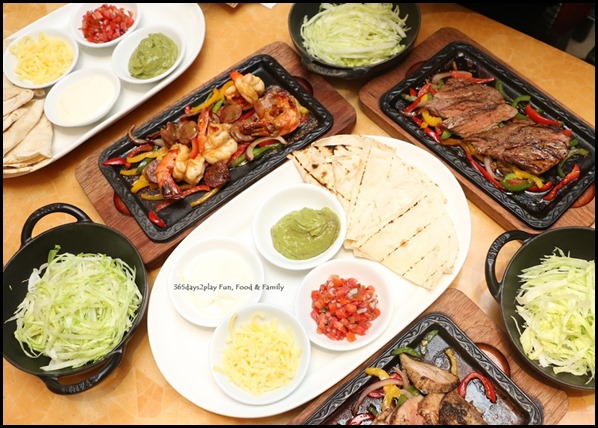 Very generous portions of meat, but I could do with more condiments
It can get messy trying to wrap the tortilla up, especially when the ingredients are meaty and chunky, but don't give up! Also, put in more of the delicious guacamole and sour cream than you think you need as those will help to bring out the flavours of all the ingredients.
---
Add me on Facebook, Instagram and Twitter if you want to be kept up to date with the latest happenings in the food and lifestyle scene in Singapore!
---
Read previous dining reviews at Marriott Hotel
Crossroads Cafe | Singapore Marriott Tang Plaza Hotel
320 Orchard Road Singapore 238865
Opening Hours : 7am —1am Sunday to Thursday | 7am – 2am Friday and Saturday
Tel : (65) 6831 4605
Email: mhrs.sindt.fb.reservations@marriotthotels.com
Facebook : https://www.facebook.com/CrossroadsCafeSG/
Website : http://www.singaporemarriott.com/restaurant/crossroads-cafe/