After the wonderful pictures that my friend took at the last Restaurant Week back in March at Salt Grill, I've been keeping a mental note about this place. I really love the look of the place, so much that earlier this year, I seriously considered holding my wedding here. The views are fantastic, if you are lucky enough to come on a blue sky day.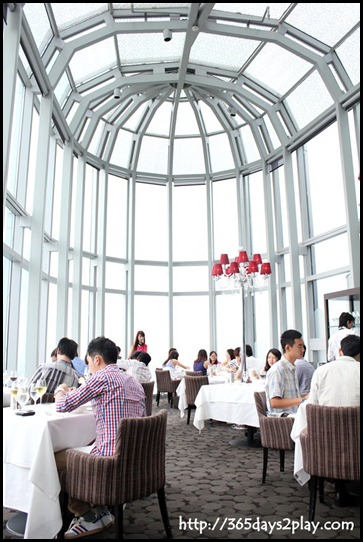 Anyway, finally got the opportunity to dine at Salt Grill & Sky Bar during the October 2012 Restaurant Week season. We got a seat next to the window, and the 2 chairs were already placed in such a way that we were facing the views. I guess that's definitely a huge reason why people pay top dollar to come to Salt Grill & Sky Bar huh.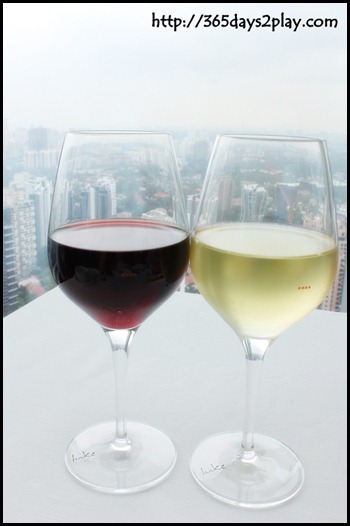 The restaurant was having a promotion so we got ourselves 2 glasses of wine to accompany the meal.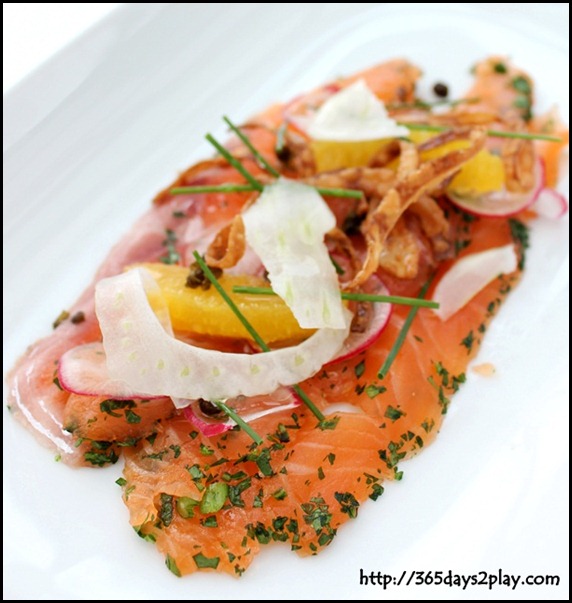 Salmon Gravlax, Crispy Capers, Radish, Fennel, Orange, Onion Rings, Lemon Olive Oil
This salmon gravlax was the perfect starter. There's just something about fresh and bright colours that whets the appetite. Salmon Gravlax is a Nordic dish comprising of raw salmon cured in salt, sugar and dill. The texture is very similar to smoked salmon, but in this case, the textures were jazzed up from just plain and slippery to having a bit more bite from the crispy slivers of onion rings. I don't think I've ever had salmon together with orange but it all went very well together!