[Media Invite]
This is no ordinary indoor playground for children. For the first time ever in Singapore, there is an indoor activity park that caters to adults as well as children! It's called SuperPark and it's so huge it takes up 2 levels at Suntec Tower One! The idea for an all-in-one indoor park came from a Finnish father, Taneli Sutinen, who got fed-up after trying to accompany his daughter through a kid-sized activity space.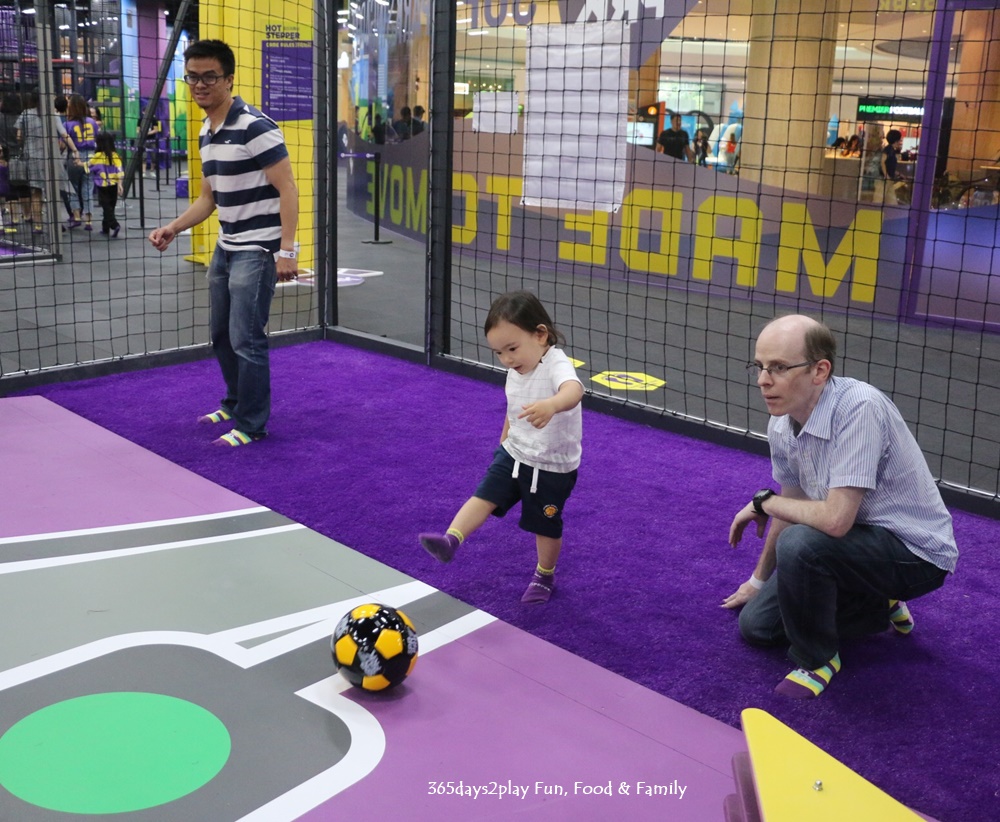 I'm very glad he did get fed-up because SuperPark is really a great idea! There are so many activity zones that you could probably spend half a day here and still not be finished with all the games. I'm also very happy that finally there's something for adults, because hey you know adults wanna have fun too!
I think if you look at the pictures and videos, you will see how fun it is. SuperPark is most suitable for adults and children that are 3+ years or 100 cm tall. If the child is younger, there are a number of activities that they won't have the height, strength or coordination to participate in, unless they are dare devils! That's why it's free entry for kids below 3. There are no child tickets, everyone pays the same price if you're aged 3 and above. So, the older and more independent your kids, the better it is for you to be able to play your own games, rather than chaperoning them all over. Better yet, go kid free and really get a chance to indulge in all the activities for once!
SuperPark is divided into 3 main areas : Adventure Area, Game Arena and Freestyle Hall. Scroll down to see pictures of each of the activities available. The photos without the 365days2play watermark are photos courtesy of SuperPark Singapore. You can also tell which are Edward's favourite activities as there are more photos and videos of him. I think we only covered half the activities available in the 2 hours that we were there because we repeated the ones we liked the most and that were suitable for Edward's age.