*Media Invite*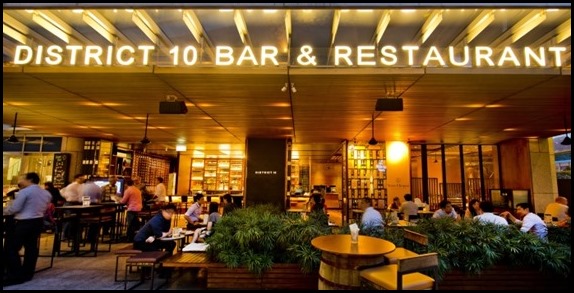 Do you like going to the Robertson Quay area? Aside from the fact that it is somewhat inaccessible by public transport, I love going to Robertson Quay. It has a different vibe to it, and every trip there always makes me feel as if I could be in another street in some other country. There are many restaurants in Robertson Quay but most of them tend to be on the pricier side. There are of course value for money restaurants if you know where to look and District 10 Bar & Restaurant is one such place. I can imagine that just by looking at the decor, you would would expect this to be one of those pricier restaurants, but the great news is that District 10 is surprisingly affordable!
Parking is a breeze here because there is a humongous car park at UE Square, or if you're lucky you can also snag a parallel parking slot by the side of the road. We were there on a Saturday at 12 noon, which means that the weekend brunch menu as well as lunch menu are both available. I like it that lunch dishes are also available because there's really only so many eggs benedict you can eat on a weekend these days now that so many cafes have lined the streets of Singapore.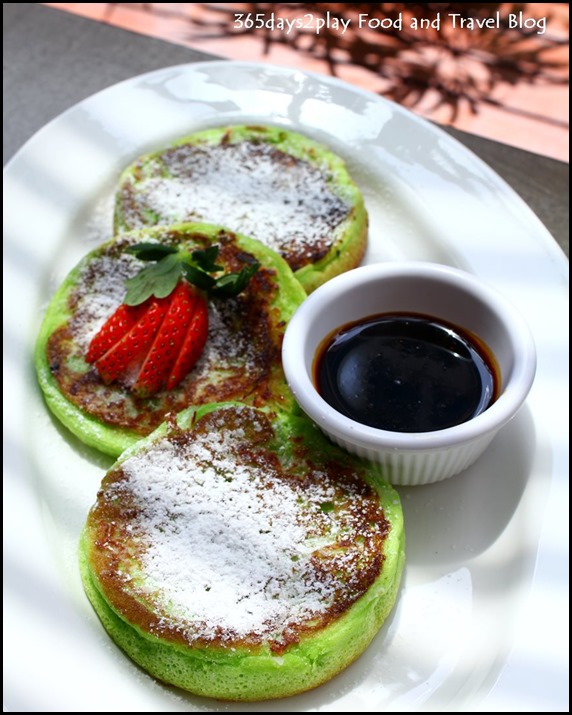 Pandan-Coconut Pancake with Gula Melaka Syrup  $9
We started off with this pancake dish. I must admit the green colour takes some getting used to, and just based on the name, it feels as if you are eating dessert. But make no mistake, this is a breakfast dish. and a pretty good one I might add. The pancakes are thicker than normal, and doesn't disintegrate so easily when put in the mouth. I actually like that more than the normal thin pancakes. Must try this if you don't know what to order!