Ma Maison at Bugis Junction was fully booked today so we decided to go back to Chef Daniel's Kitchen at Illuma for the rather value-for-money set dinner featuring a soup, mains and dessert for only $28. Chef Daniel doesn't charge GST or Service Charge, so there's no need to do mental gymnastics to find out what you're really paying later on.
Unfortunately, they were out of Ribeye Steak and the Lamb Chops, so I had to go for the Oven Baked Chicken, while my 2 partners ordered from the ala-carte menu.
Seating area at Chef Daniel's Kitchen, pictures courtesy of Chef Daniel's Kitchen website.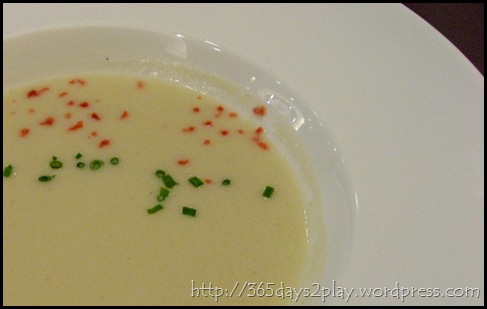 The set-menu soup. Not too bad but nothing really fancy nor spectacular, something along the lines of Jack's Place. Chef Daniel's Kitchen does take pride in their plating though.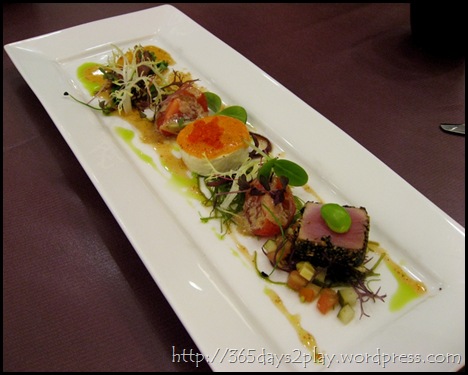 The hors  d'oeuvres Trio $12 that my 2 partners shared.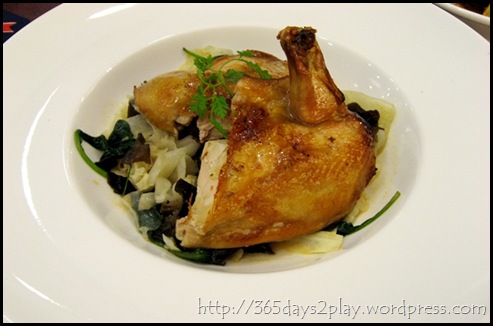 The Oven Baked Spring Chicken — had a really crisp exterior and a wonderful juicy rich flavour in the meat. I normally abhor chicken breast meat, but this one was tasty and tender enough. The chicken was placed on a bed of veggies and wild rice. I enjoyed the wild rice very much, but it is like brown rice and I suspect many Singaporeans may not like it.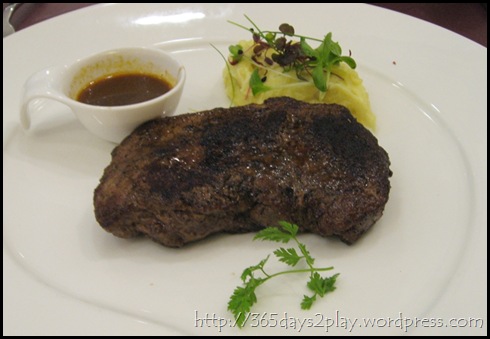 Prime Sirloin $24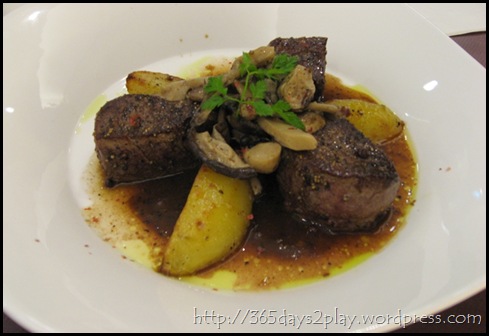 Pepper Steak $30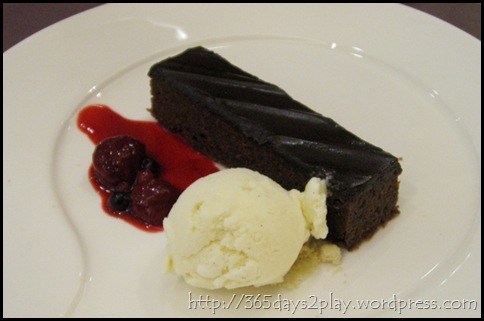 Brownie and vanilla ice-cream from the set menu.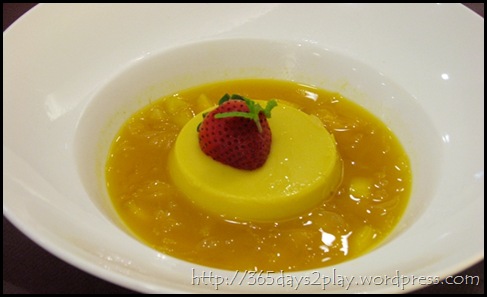 ChinaTown Pudding $6.50??? Looks like Mango Sago dessert to me…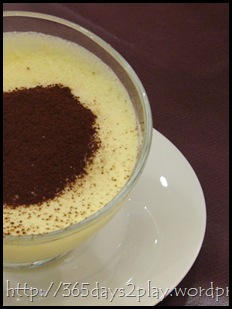 Grandma's Tiramisu $7.50 — Not a very strong alcohol taste, nor a heavy cream taste. My partner liked it very much, but I prefer tiramisus that are moist and rich.
When the bill arrived, I was very pleasantly surprised to find out that Chef Daniel's Kitchen was having a promotion of 15% discount on the set dinner, which meant that it cost only $23 instead of $28!
Chef Daniel's Kitchen
Mondays to Sundays
11.30am to 10.30pm
Address: 201 Victoria Street, Iluma, #07-04/05/06, Singapore 188067