If you're thinking of having a staycation at the Pan Pacific Singapore, I highly recommend that you pay a little more to get access to the Pan Pacific Hotel Pacific Club Lounge. We thought the Pacific Club to be well appointed with an East meets West design that blended very well together. Throughout our entire staycation, apart from some time spent in the pool, the rest of our waking hours were pretty much spent at the Pacific Club!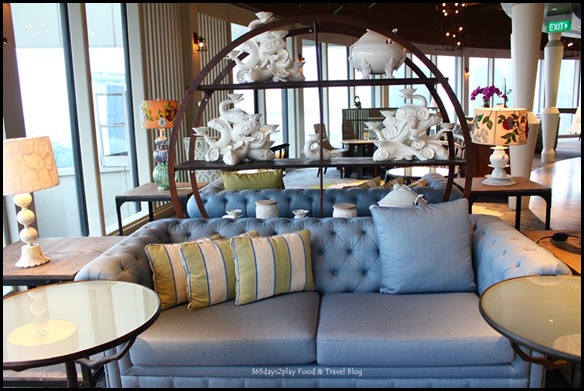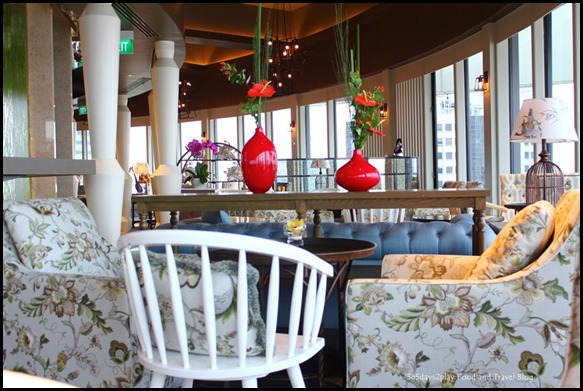 I often like to summarise my liking for a particular type of decor by saying whether it would be something I would like my house to look like. In this case, the Pacific Club passed the test. I certainly would love my living room to be furnished in this manner, comforting, inviting, yet still classy and elegant.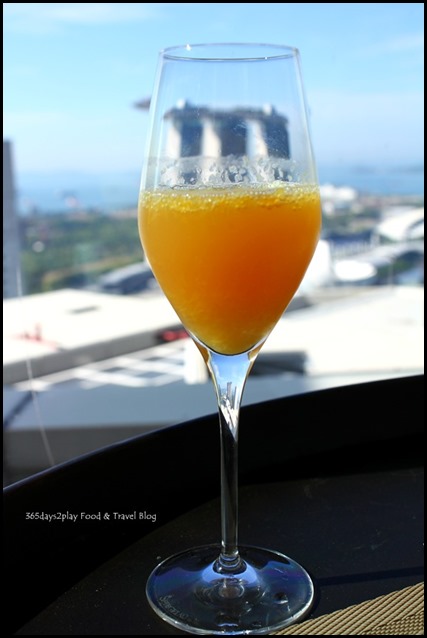 Happy Orange Juice with champagne added
Of course, having club lounge access means having a few special privileges, such as the opportunity to have breakfast on the 38th floor of the Pan Pacific Singapore, rather than at the usual hotel restaurant (The Edge) with everyone else. Afternoon tea and evening cocktails are also provided, so you never have to worry about going hungry. During the in-between hours, you can still get drinks and fruits.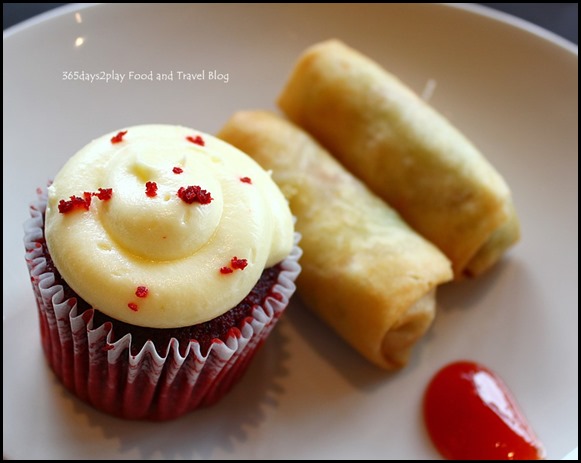 Red velvet cupcake and spring rolls
We checked in at the Pan Pacific Singapore just in time to enjoy the afternoon tea spread from 3pm – 5pm. Of course, don't be expecting an entire afternoon tea buffet like what you would get in a proper afternoon tea.