The lovely people from my favourite neighbourhood cafe Percolate kindly shared with me about the opening of a new cafe at Changi Village. I was quite shocked to find that despite them being around for about a month, I had yet to hear about it or see anyone post about it on Instagram.
I didn't mean to check out Peloton so quickly two days ago, but we decided to go on a whim. I didn't even Google anything and I didn't even know if it was located right in the heart of Changi Village or in the vicinity of Changi Village. So it was basically just a try our luck thing! Of course, me being a person who is always equipped with a backup plan, I knew we could still visit Chock Full of Beans if we couldn't find Peloton. It's been nearly two years since we've been there!
Turns out, Peloton is located at the opposite end of Chock Full of Beans. If you know where Chock Full of Beans is, you just walk straight to the end, continue walking on to the next block and Peloton is right at the end. We had almost given up but thank god we found it!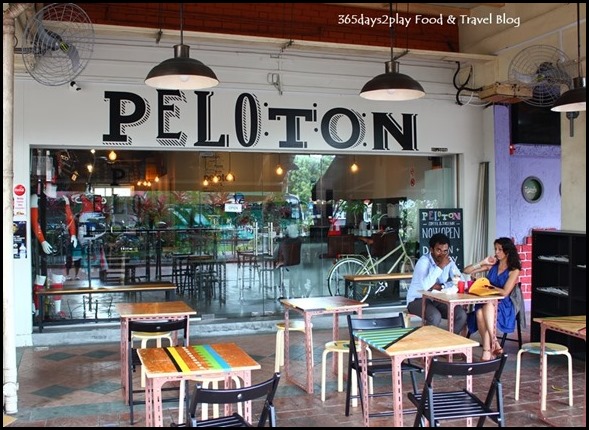 Great that we managed to find Peloton! It's a half cafe, and half retail shop selling all sorts of sporting attire and goods.
Frankly, when we first stepped into Peloton, we were a bit unsure whether we would be getting good food and coffee because the staff seemed a bit unsure with what they were supposed to do. They also looked like it was the 1st time someone had ordered some food from the menu. Thankfully, we were proven very wrong!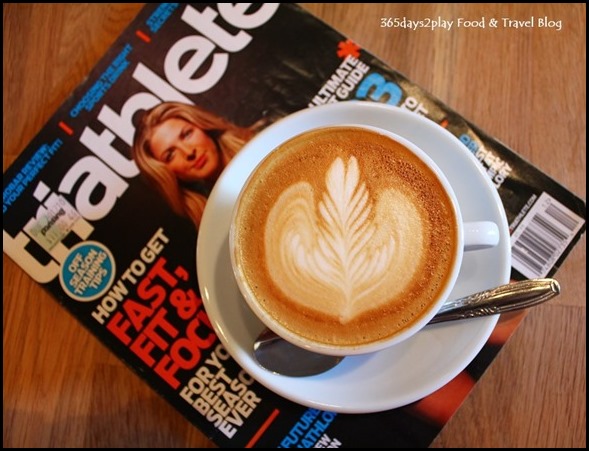 Espresso with Milk 5 oz $4.50
Have to talk about the coffee first even though we had this last. Coffee was really fantastic. I want to say that it is just like any of the 3rd wave cafes out there, but actually the truth is that this coffee was even better than many of the cafes I have visited. So smooth, rich in aroma and just lovely to drink. There was no hint of bitterness in the coffee, and we did not have to put any sugar at all, which is my preferred way of having a coffee that is well made. Thoroughly regretted not getting the 7 ounce one at $5.50.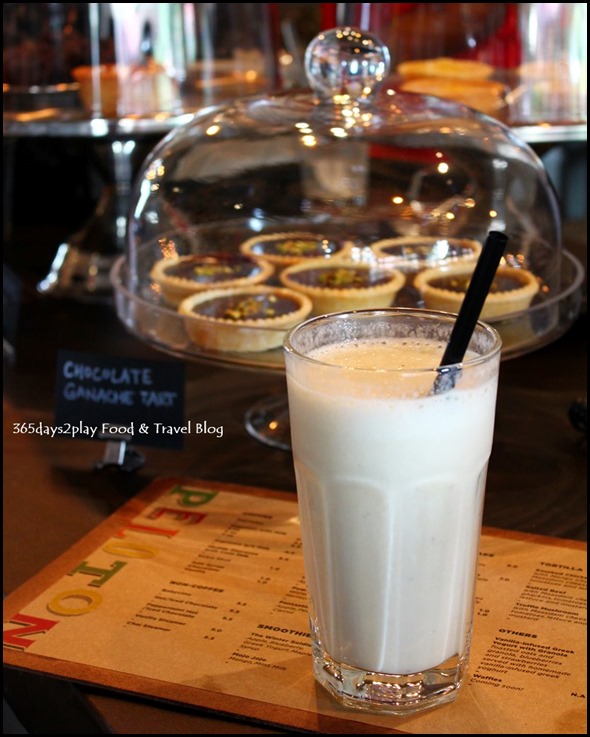 Banana and Vanilla Yoghurt Milkshake $6
The Partner ordered this. I had a couple of sips as I don't usually like milkshakes. The Partner enjoyed it.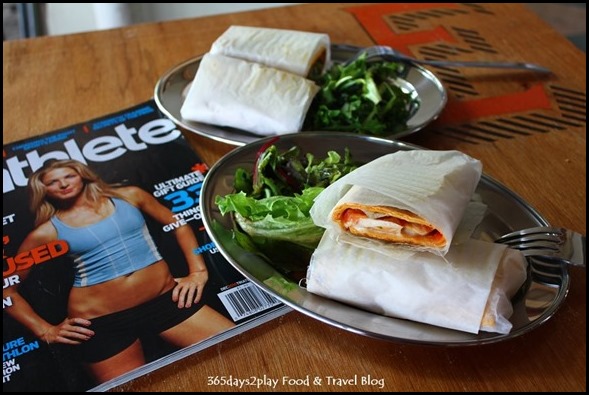 Tortillas appear to be the only hot food that they are offering at this moment. There are 3 to choose from, all costing $6. We ordered the smoked chicken and the salted beef, but there is also the truffle mushroom tortilla.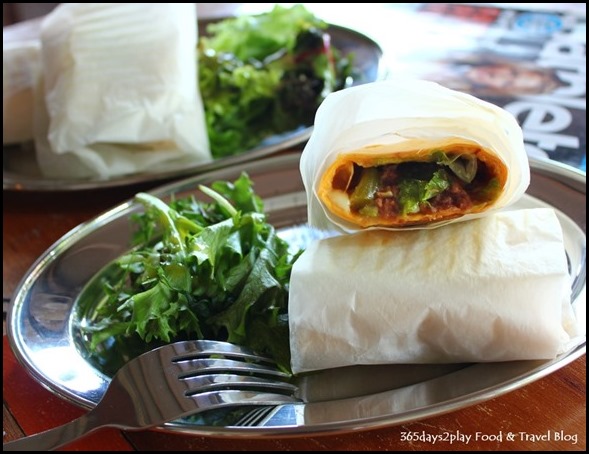 Salted Beef Tortilla with Maasdam cheese, gherkins, tomatoes, lettuce and mustard $6
I thought the salted beef tortilla was very delicious, and for $6, I really cannot have any complaints at all, not that I have any to begin with! The tortillas were served piping hot, as they were placed in the griddle for quite a long time. The fillings were very well put together, with sweetness and tanginess going well with the savouriness of the minced meat. I wouldn't hesitate to order this again at my next visit. If I had to say something negative, the salad was a little on the wilted side.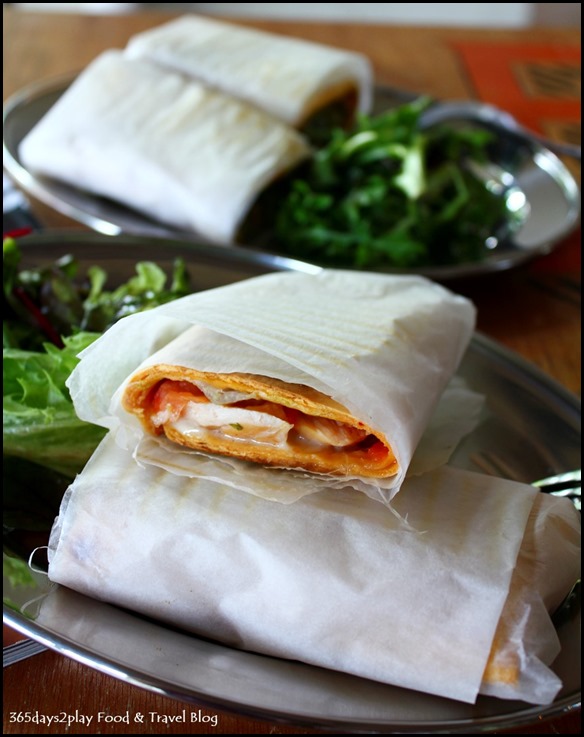 Smoked Chicken Tortilla with Mango Chutney, Massdam cheese, tomatoes and lettuce $6
The Partner enjoyed his tortilla, but not as much as I did mine. While the fillings were nice, somehow liquid kept dripping out. Would have been nicer to have a thicker sauce rather than the runny liquid.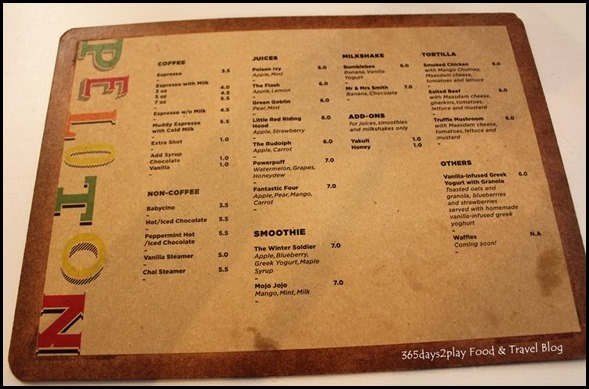 Click in to the picture to see the Peloton menu.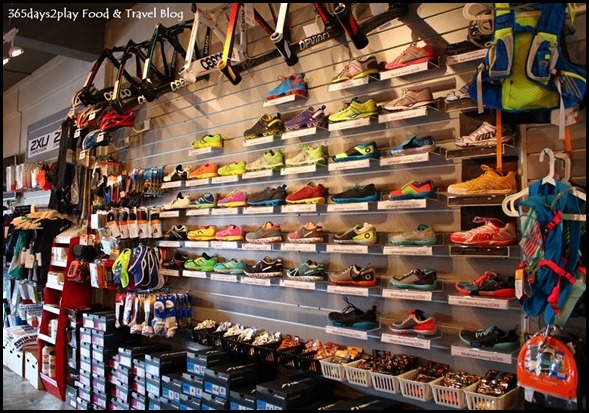 Ok just in case you were wondering where are the sporting goods, here they are. I saw some sports shoes that looked quite cool, nearly wanted to buy them! Brands carried here include 2XU, Nathan, Newton, ON, Pearl Izumi, Serfas, Uvex, Ceepo, Devinci, Skora, Innov8, Hammer Nutrition, Funky Trunks, Trigger Point, Aqua Sphere, SH+ Helmets, Kahru Running.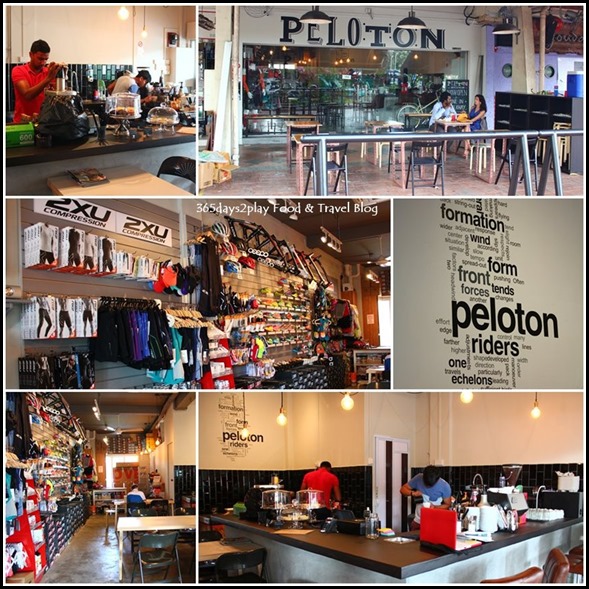 Definition of Peloton according to Wikipedia : The peloton (from French, meaning little ball or platoon and cognate to the English word pellet), field, bunch or pack is the main group of riders in a road bicycle race. Riders in a group save energy by riding close (drafting or slipstreaming) near (particularly behind) other riders. The reduction in drag is dramatic; in the middle of a well-developed group it can be as much as 40%.[1]
---
Add me on Facebook, Instagram and Twitter if you want to be kept up to date with the latest happenings in the food and lifestyle scene in Singapore! 
Read about other new cafes in Singapore
Read about other places to eat in the East
---
The Peloton Coffee and Juice Bar
1 Changi Village Road #01-2008 Singapore 500001
Tel : 6543 2771
Website : http://www.swimbikerun.com.sg
Facebook : https://www.facebook.com/pages/The-Peloton/481392961966375
Hours :
Tue – Thu: 11:00 – 18:00
Fri: 11:00 – 21:00
Sat – Sun: 09:00 – 17:00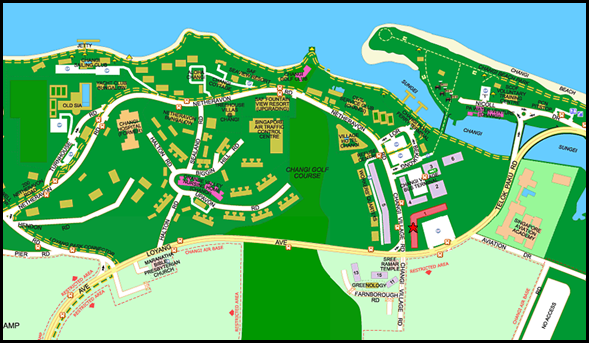 Star marks the spot, or click into the map to view a larger one.