I have been fervently scouring the furniture stores in the last few weeks to jazz up my upcoming study room that #DuluxSG recently helped me paint in the colour America's Cup. I have never been a fan of contemporary styles that feature glass, plastic or leather. Instead, I like stately looking rooms with a touch of Parisien flaire or old-world charm. I also love the woody look so I do like Scandinavian designs as well. The irritating thing is that it is an uphill task to make the tiny apartment that we live in stately looking in the literal sense. Hanging an ornate mirror on the wall practically takes up the entire wall already! So it's becoming clearer to me by the day that I may have to give up my stately looking furniture and just stick with Scandinavian. (I am however not giving up my dream of having a study desk 2 metres length x 1 metre depth!)
IKEA is one place that would definitely spring to mind when you think Scandinavian furniture. They have some good pieces at affordable prices if you keep your eyes peeled, but IKEA's certainly not the only place to sell affordable Scandinavian furniture. I just found out last week about the existence of Ethnicraft. Ethnicraft is an international furniture company started in Belgium. The furniture sold at Ethnicraft is made of solid teak wood either reclaimed or from plantations in Java in Indonesia. Teak is a dense hardwood with high natural oil content, naturally repelling moisture. Apparently, no other wood shares teak's exceptional strength and durability.
I love the furniture designs offered by Ethnicraft! I wish I could buy up everything! Some ladies buy branded bags but I'm the type that would consider it money well spent (not splurge!) if I spent it on good quality, long lasting furniture that would make me happy every time I step into the house. Zoomed to the Ethnicraft furniture showroom in Eunos within 3 days of checking them out online. You can scroll down to check out the photos or go to their website to look at individual pieces.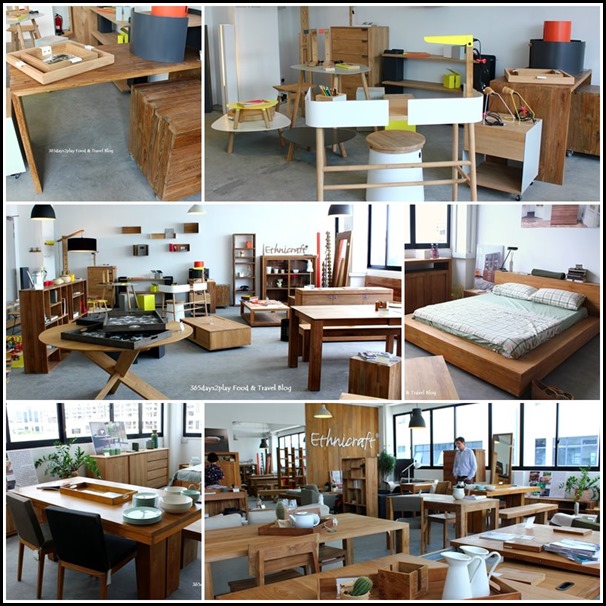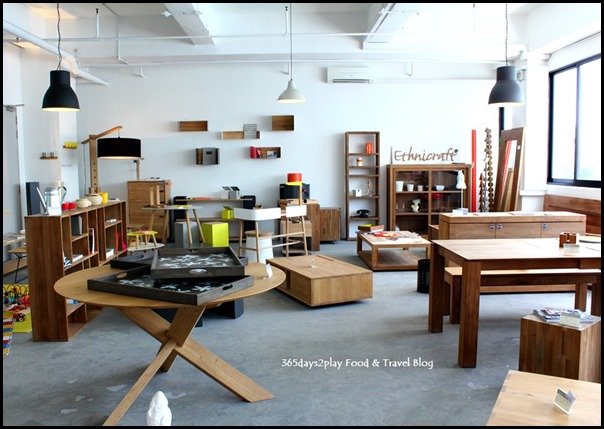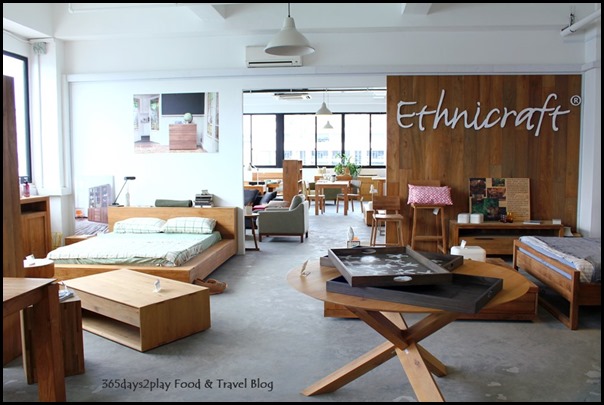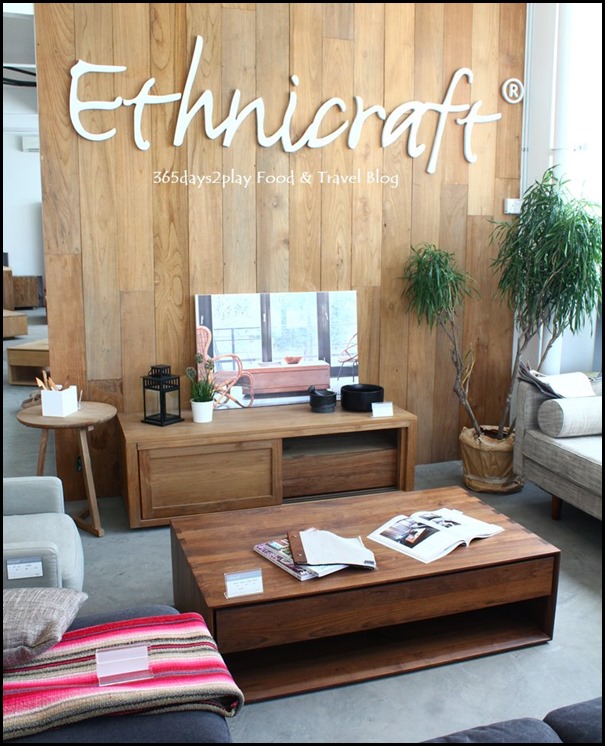 They do have some pieces of furniture made from walnut wood. The coffee table in the picture above is made from walnut. I actually like it more as I like a darker coloured wood.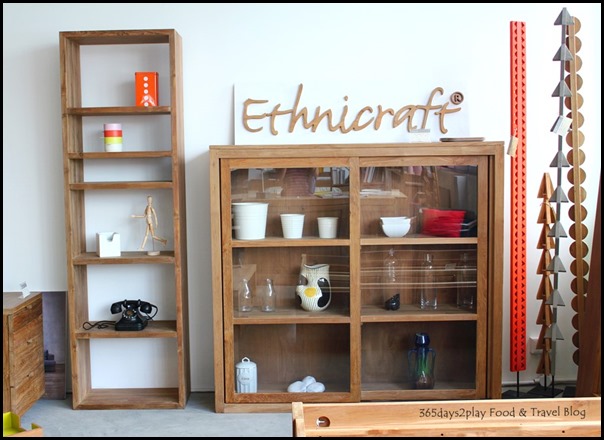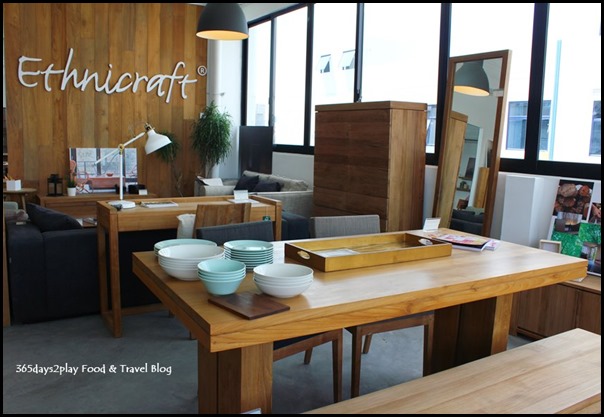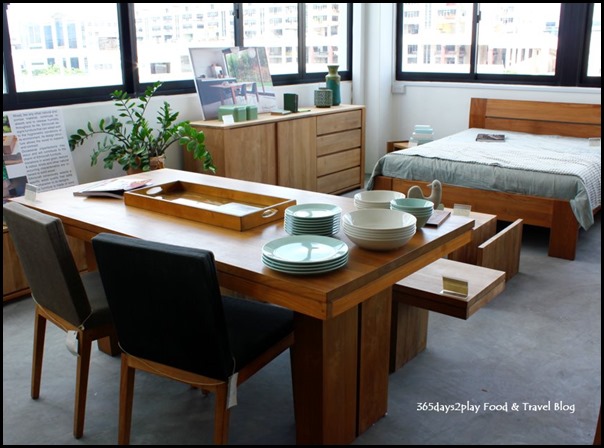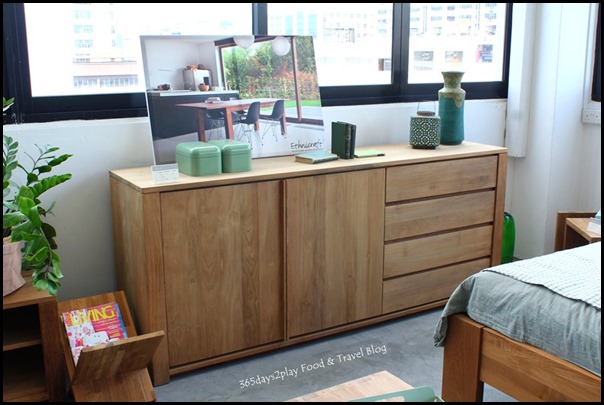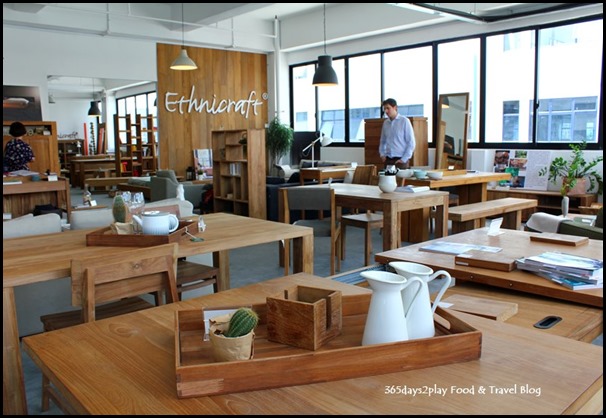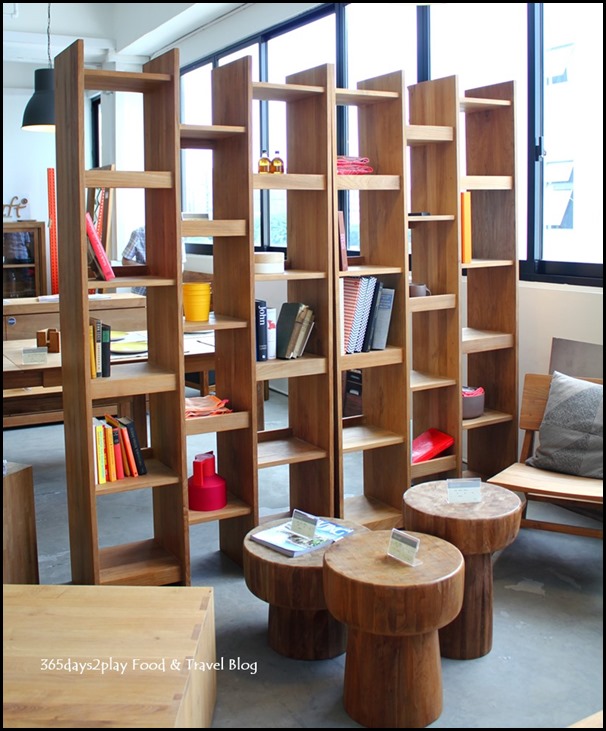 Mosaic Rack — $1,730 (What you're seeing above is 2 racks placed together)
Love the bookshelves! Would look great as a feature piece in the living room or even the study.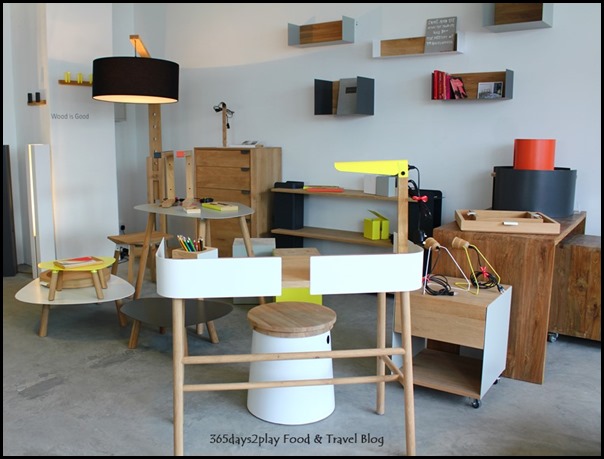 These fun pieces above are from their newly launched Universo Positivo collection.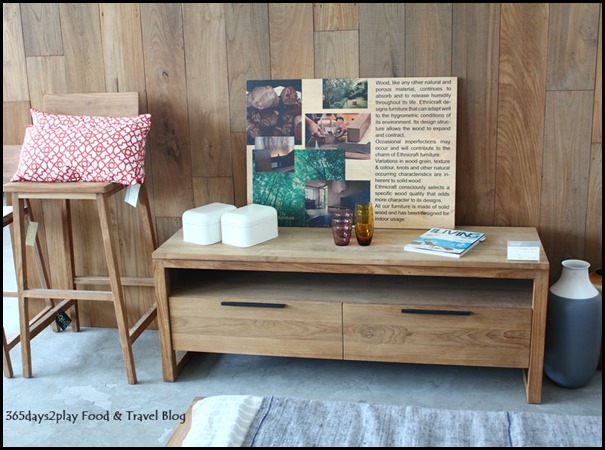 Light Frame TV Cupboard 2 Drawers — $1,475
We have to buy a TV console as well, and this is the one I like! Unfortunately, the Partner thinks it would be a pain to clean as there are open gaps. I like the idea that the cat would be able to hide under the TV console too!

Burger TV Cupboard — $1,225
The Partner prefers this TV console where everything is covered up and safe from dust. Nah, not going to let him have his way.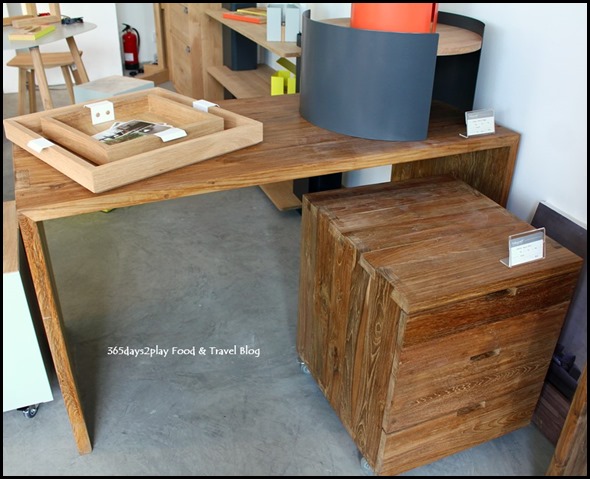 This is the desk I am currently considering, $955 for 140 cm. It may look plain with just be 3 pieces of wood stuck together, but at least it fulfils my criteria of it being long and broad. In fact, it is meant to be plain, Ethnicraft have aptly named this table the U-shaped desk! If I do get this desk, I will be getting the walnut wood one instead of teak, for about $200 more… and maybe I'll get the 180 cm one. What do you think, is it too plain?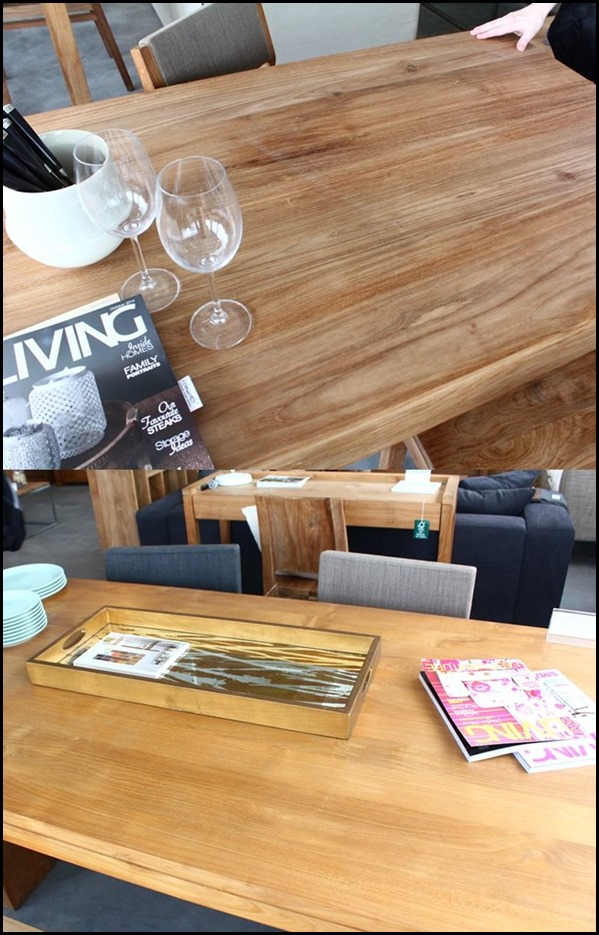 The friendly girl at Ethnicraft explained that all the teak wood pieces come unvarnished. However, you can request to have it varnished for free. It may be a good idea to varnish things like tables which are prone to stains, but I was told many customers choose not to have the wood varnished so as to better appreciate the natural look. Well, which do you prefer? The above picture is unvarnished and raw looking, while the lower one with a slightly orangey tone, is the varnished one.
---
Add me on Facebook, Instagram and Twitter if you want to be kept up to date with the latest happenings in the food and lifestyle scene in Singapore!
Reviews of other Furniture Stores in Singapore 
---
Ethnicraft Singapore – Emorational Furniture
72 Eunos Avenue 7 Singapore 409570
Email :  info@ethnicraft-online.com.sg
Telephone: +65 92 72 15 45
Open : Mon – Sun: 10am – 7pm