After our lunch at Real Food at South Beach, we decided to look for a cafe to have some dessert and coffee. Even though South Beach looks sprawling, it actually has only 2 cafes specialising in coffee! Dimbulah was closed so the default option was Caffe Vergnano.
Lots of charging points for those who need juice for their devices
Thanks to the super high ceilings at South Beach, Caffe Vergnano looked very inviting. They made good use of the extra height by installing a historical timeline of their business. Very interesting I must say. I had no idea of Caffe Vergnano's illustrious background. This is a cafe run by Italy's oldest family-owned coffee roasters, and the roasting business started all the way back in 1882! They source and procure the finest quality coffee beans from around the world which are then slow-roasted to a time-honoured tradition. The Singapore outlet is the 100th outlet that they have opened!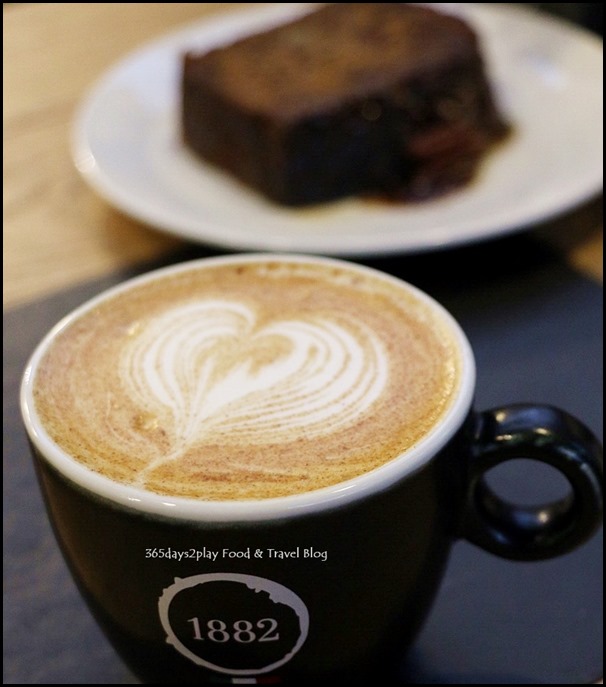 Chai Tea Latte $5.50