*Invited Tasting*
Cake cake cake cake cake galore! I couldn't decide on which irresistible cake photo to put up first so I decided to put up a group shot first! And that is the dilemma you will face when you step into The Audacious Cakery! All of the cakes look so exquisite and mouth watering! It was lucky we got the opportunity to sample it all, or I should have a hard time choosing.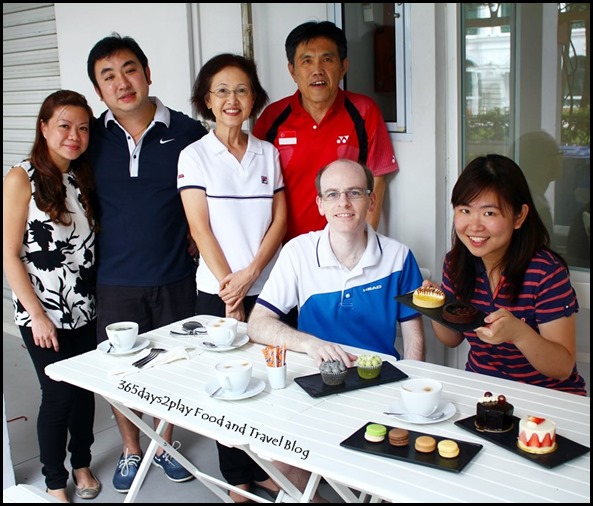 There's Sharryl Ng, co-founder and Executive Pastry Chef of The Audacious Cakery and her husband on the left of the photo. I love meeting people who have great passion for the food that they create. When food, or cakes in this case, are made with love, short cuts and mediocre ingredients are not used in the name of profits. I could never imagine myself selling stuff I didn't believe in.
The Audacious Cakery bakes it cakes and pastries daily on site and to maintain its quality and
freshness, a limited quantity of each product is produced each day.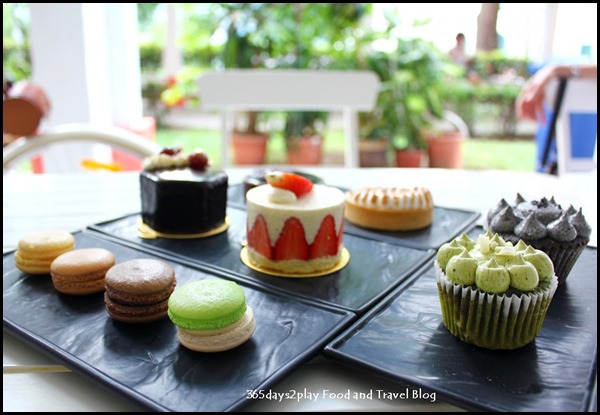 The Audacious Cakery has 4 main offerings, ie Cakes, Cupcakes, Tarts and Macarons.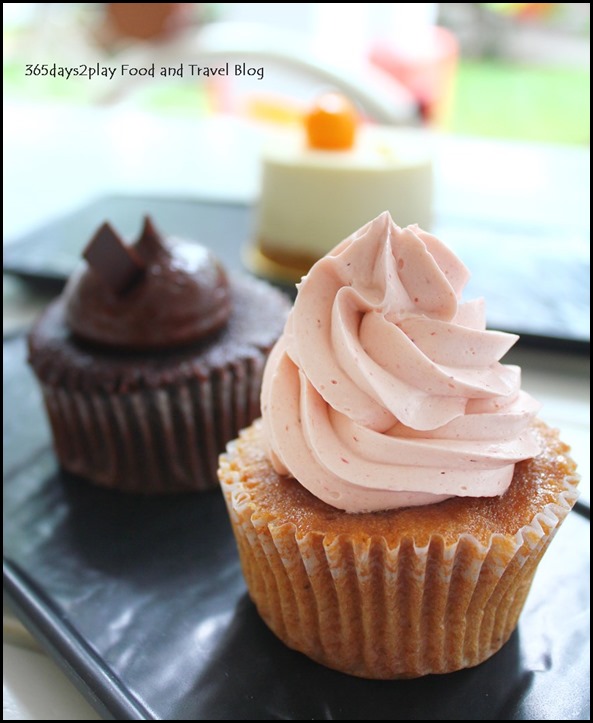 Strawberry cupcake with strawberry Italian meringue buttercream $3.50 in the foreground and Chocolate cupcake with Valrhona chocolate cream cheese frosting $4 in the background.