The Singapore Food Festival (SFF) returns for the 22nd year with a special edition in celebration of SG50. Themed "A Fresh Taste of Tradition", SFF2015 will honour generations of food heritage by flavours from the past and reinterpreting culinary traditions that will push the envelope of Singapore's dining scene. The 17-day festival will take place in various locations around Singapore from 17 July to 2 August 2015. SFF2015 will be a celebration of Singapore's best local food and talents.
Launched in 1994 by the Singapore Tourism Board (STB), the Singapore Food Festival is a flag-bearer of Singapore's vibrant food legacy, presenting varied ways to experience our nation's culture. Till today, it is the only food festival in Singapore to feature local delights, and at the same time reinterpreting them to showcase the inventive spirit of our ever-evolving local food scene.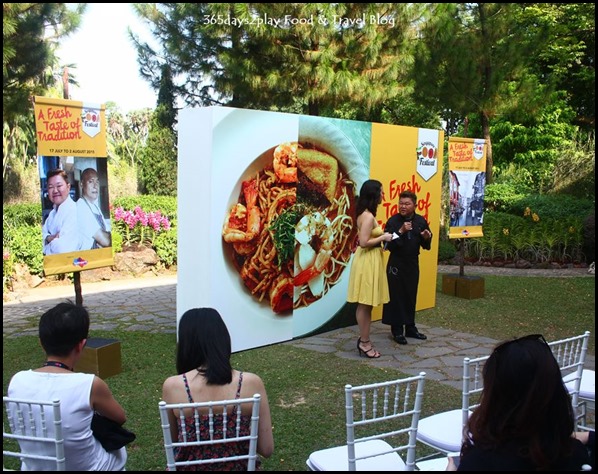 Anchor Event (at Clifford Square)
A new component, STREAT, will be introduced for the first time, as the anchor event to celebrate Singapore's local food and culinary talents. Each year, STREAT will feature a pop-up restaurant helmed by a local chef, accompanied by the chef's specially-curated medley of Singaporean food establishments.
Launching STREAT 2015 this year is the famous chef Justin Quek of "Sky on 57″ at Marina Bay Sands, who will be elevating the street dining experience through a contemporary food street amalgamating some of Singapore's popular street food juxtaposed with mod-sin cuisine. Savour Mod-Sin tapas such as Pacific Oysters in Ginger Flower Dressing and Gula Java Crí¨me Brí»lée from his pop-up restaurant, or indulge in hawker favourites and other innovative dishes from 16 food stalls, such as Nasi Kerabu and Suckling Pig Sandwich with Salted Vegetable Relish. Sample offerings by these 16 stalls, dine in Justin's pop-up restaurant or sign up for a cooking workshop with the man himself, all happening at Clifford Square.
Other Partner Events (various locations)
"A Wok Down Memory Lane at Ellenborough Market", part of the Singapore Favourite Food Village 2015, where the popular food market — destroyed by a fire in 1968 — gets recreated to offer a flashback to yesteryears;
Chinatown Food Street – Gala dinner of modern street food hosted in a fine dining restaurant-setting
51 Old Airport Road Food Centre – SFF 2015 puts the spotlight on this landmark hawker centre and shares its history
Violet Oon's Living Culinary Treasures – Cooking workshops, where a line-up of local food mavens will share timeless family recipes and traditions in an effort to preserve Singapore's culinary heritage
AKAR — Social Heritage Kitchen – Tuck into sumptuous and hearty Malay dishes or try your hand at preparing one
Kueh Appreciation Day – Participate in the first-ever Kueh Appreciation Day that commemorates the one delicacy — the kueh that binds various ethnic cultures.
Suvai 2015 will attempt to set two Guinness World Records for the "Largest Amount of Curry Cooked at a Single Time" and "Largest Cooking Vessel" with a record-breaking 11-metre curry pot, alongside a delectable sampling of Indian flavours and spices
STORIES – An innovative theatrical dinner series by STB Kickstart Fund recipient My Private Chef in collaboration with Sentosa Leisure Group, will pay homage to the heritage of its first location: Fort Siloso at Sentosa;
Singapore Hawker Feast will gather the best hawkers across the city; and
Singapore Restaurant Month – 12 heritage restaurants reinvent dishes using local produce exclusively for SFF 2015.
Check out the sampling of food photos we took from the Media event last week!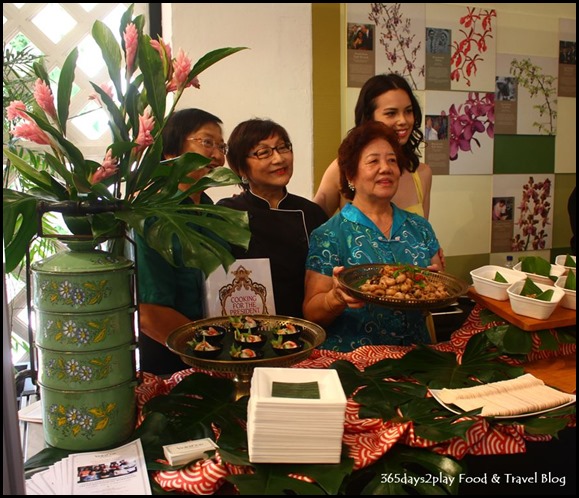 Violet Oon – Living Culinary Treasures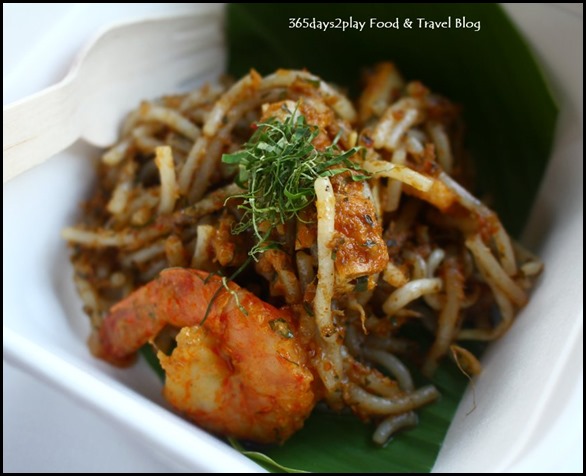 Nasi Beriyani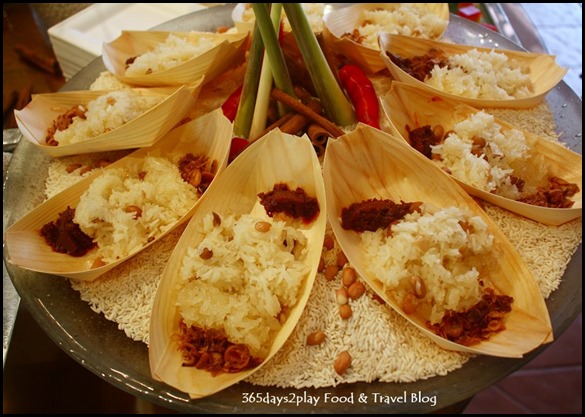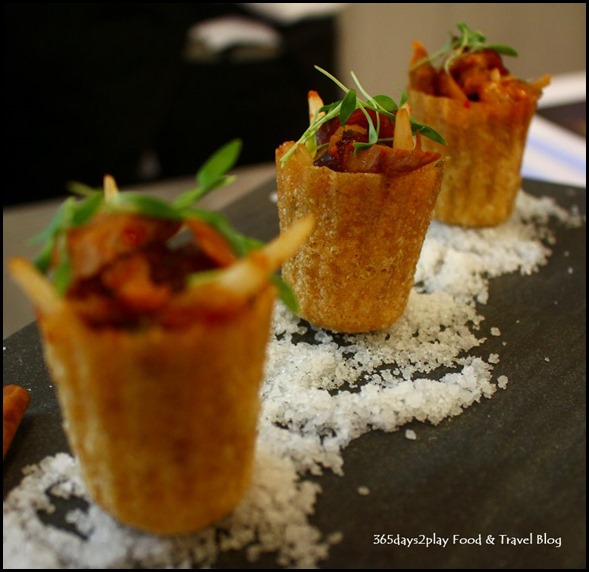 SG Hawker Feast — Kueh Pie Ti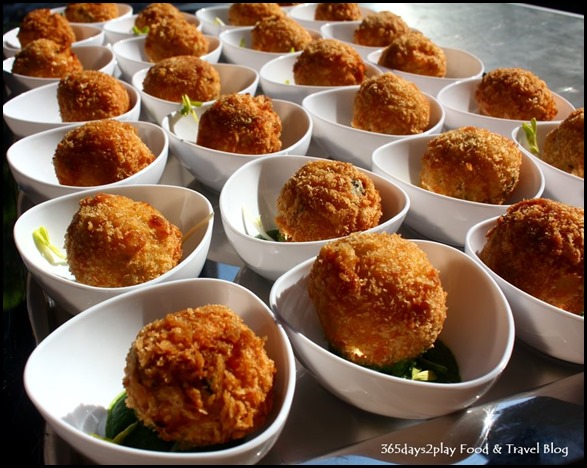 Suvai – Potato and paneer croquette with spinach puree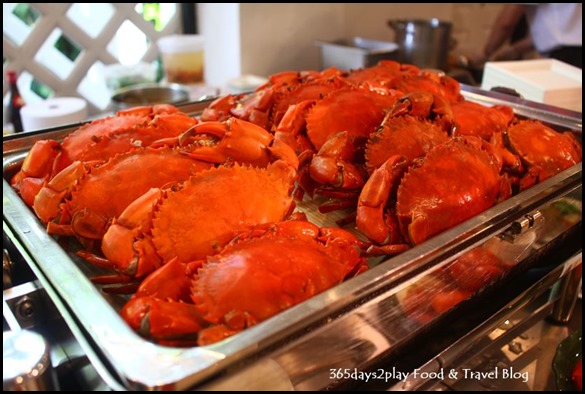 Swissotel Merchant Court – Cold Crab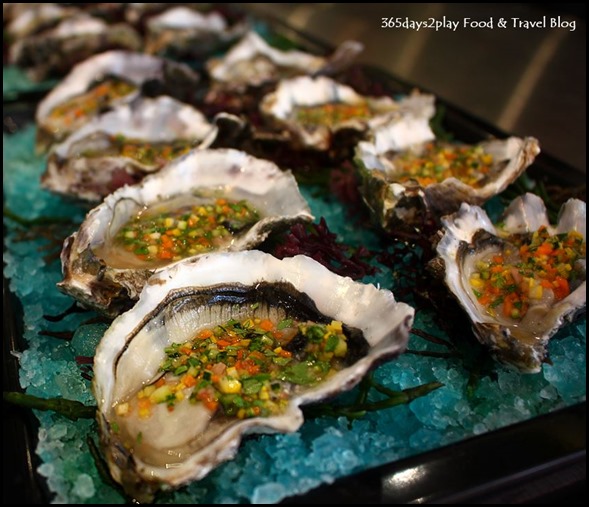 Justin Quek Mod Sin – Pacific Oysters in Ginger Flower Dressing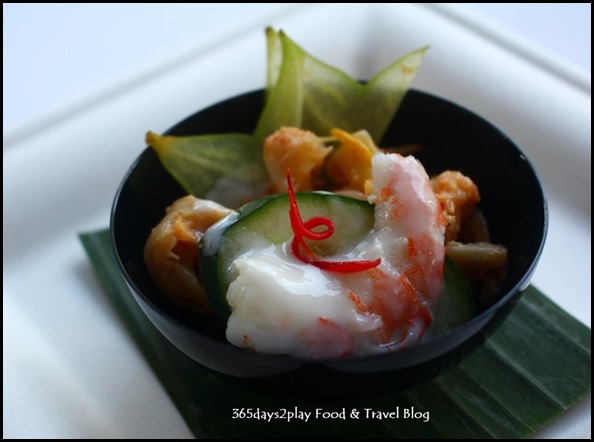 For more information on SFF 2015, please visit www.singaporefoodfestival.com.
---
Add me on Facebook, Instagram and Twitter if you want to be kept up to date with the latest happenings in the food and lifestyle scene in Singapore!
---