Ok who's up for another freebie contest??? I hope you've enjoyed the Kiwifruit posts that I have been inundating you with in the last 1 month. The good people of Zespri Kiwifruit have decided to reward you with some great goodies! Check out what you stand to win in each goody bag.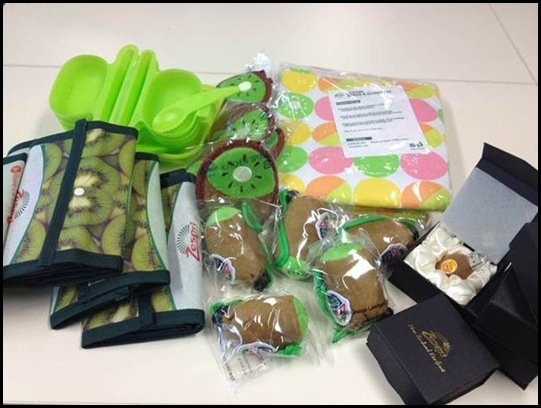 Each goodie bag contains the following:-
3 of the kiwi holders and spives (spife = spoon & knife)
1 kitchen apron and glove set
3 sets of washing sponges
3 mini shopping bag soft toys
1 Zespri recyclable shopper bag
2 yellow kiwi thumb drives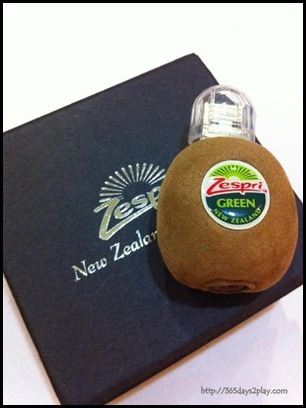 The thumbdrives are especially cute! I really love them!
Here are the details of the contest:-
Share my Facebook post regarding this contest
Leave a comment at my Facebook contest post stating that you have done so.
Name one reason why you should eat more Kiwifruit. Submit the answer via my Facebook post.
Contest ends 2 September 2012 Sunday 23:59!
Five winners will be selected and the prizes will be couriered to the winners!